Looking for a Secure Home in Granbury? Look at it Through the Eyes of a Burglar
Posted by Vickie Davies on Monday, October 30, 2023 at 7:44:58 PM
By Vickie Davies / October 30, 2023
Comment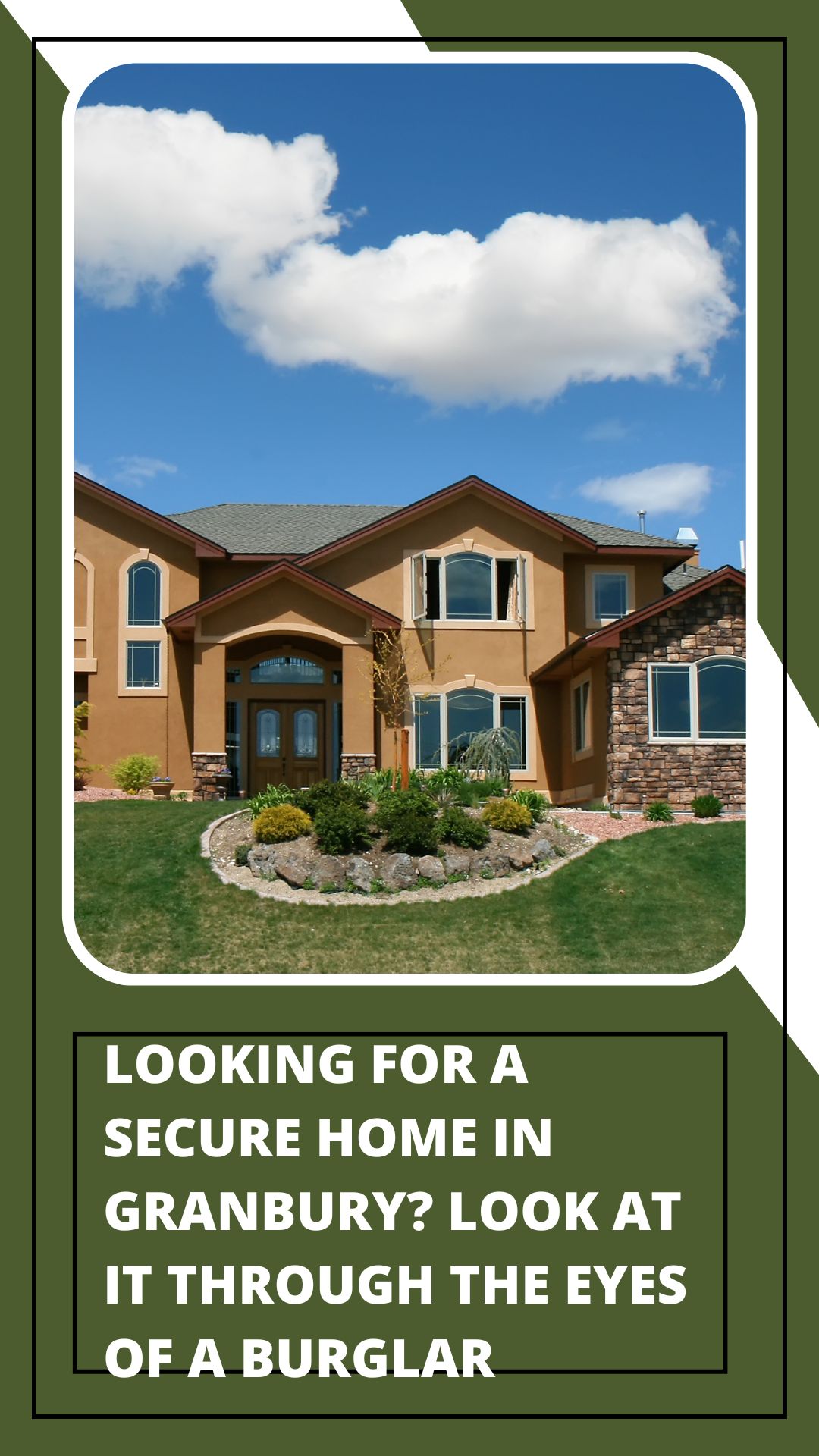 A kitchen with an island, a main bedroom with an adjoined private bathroom and a walk-in closet, a large back yard with room for a fire pit, and an extra living space you can turn into an entertainment room. These are all common things high on the list of wants and must-haves for Granbury home buyers.
Recently a growing want is home security. It is important to many homebuyers, and for good reason, that their expensive life investment be secure from theft and intrusion. If you are shopping for a Granbury home and security is a priority then looking over potential homes through the lens of a burglar could prove helpful.
Taking a moment to look at the home through the eyes of a burglar will help you to notice potential security risks that will need to be fixed and to notice positive secure attributes that are an added asset to the home. This will help you determine if the home is secure or may need some work to get it more secure and if that work is worth purchasing the home.
Here are some potential areas to take notice of when looking at a Granbury home to ensure it is secure.
Landscaping
A front yard with impressive landscaping does wonders to add curb appeal and make a home more attractive. But too many plants, especially in the form of large shrubs or trees blocking clear sight lines into the windows is a problem. It might seem like it is adding privacy from being seen by neighbors and passersby from the street, but that is the reason it's a problem. To a burglar, it is the perfect cover to roam about the house going unnoticed.
This isn't a huge problem when purchasing a home, it will require some attention to get things trimmed up. These plants will also need some extra care to keep trimmed and open up the window sightlines. Something to consider if you are not interested in garden work, and not wanting to spend money to hire someone.
The Security System and Panel
Having a security system can be a great way to keep the home secure and having stickers in windows and small yard signs making everyone aware the home is monitored helps keep the home secure. There are some things to be aware of with security systems. They can cost money if they are run through a third-party service. There will be a monthly fee. If there is a malfunction with the system and it goes off and alerts authorities without an issue there is a heavy fine.
Additionally, a control panel with easy visibility from outside the home is risky. This allows anyone interested in what is inside your home to check out the panel and gain information on how to disable it once they enter the home. If a home has a panel in plain sight try to negotiate with the seller on having it relocated.
A Secluded Back Yard
Being able to enjoy your backyard in complete privacy without the neighbors wandering eyes joining in from their backyard is seen as a huge bonus. It is also seen as a bonus by thieves. Going back to the landscaping, Anything that gives shelter gives the ability to go through your home unseen. To keep your potential backyard private, yet equally safe, install a camera near backyard points of entry and consider motion-activated lights and alarms on locked windows and doors.
The Garage
Having an attached garage is a great asset, it is also seen as an often forgotten and easy point of entry for a thief. It's not the garage entry itself that is a draw, it is the interior door in the garage that goes right into your home. These doors are all too often unlocked at all times of the day by homeowners to keep the point of entry into their homes easy and quick after exiting their cars.
You want the garage to be as secure as the front door. Make sure all windows to the garage have no visibility from the outside to see in. Make sure the garage door is firmly secure. A smart door opener that tells you when the door is opened and closed by altering your phone is great. Make sure that if the garage has a regular door to the back yard it has a deadbolt lock. Make sure that the door connecting the garage and house remains securely locked when you are not home or are asleep. If you would like to keep the convenient "hands-free" access of opening the door you can install a smart lock that would allow you to unlock the door after you have pulled your car in.
If you are shopping for a home in Granbury please contact me. I am happy to help you find a safe Granbury home that meets your wants and needs. Contact me with all of your Granbury real estate needs.