Looking at Past Recessions to get Insight on the Housing Market
Posted by Vickie Davies on Tuesday, January 17, 2023 at 2:25:25 PM
By Vickie Davies / January 17, 2023
Comment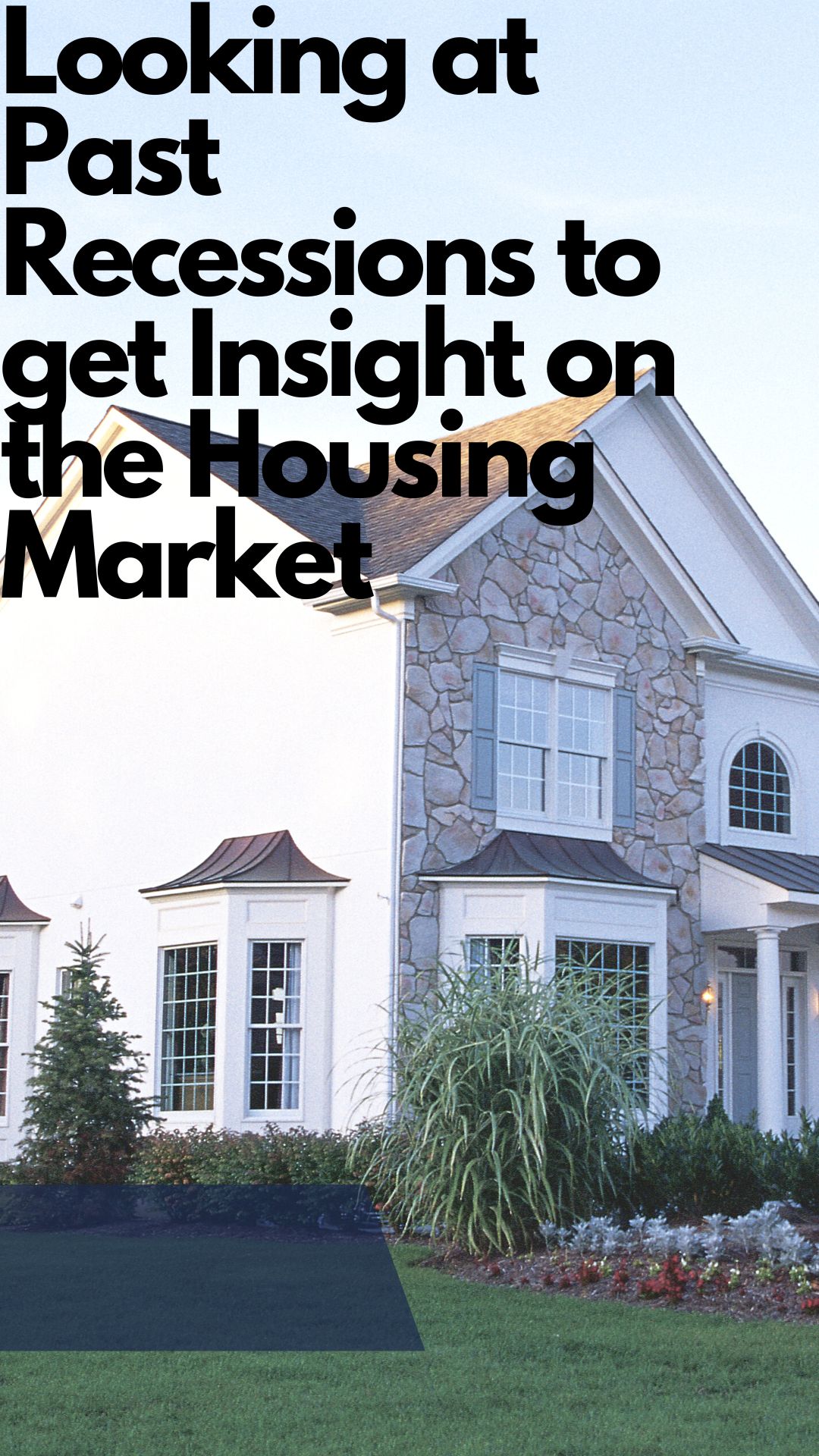 Unless you have had no access to technology( and you must if you are currently reading this article) you have most likely heard that the economy has been going through some interesting conditions. One of the things being talked about currently is the possibility of a coming recession. And to correctly determine that there is a large number of economic conditions that would need to be looked at in depth. For the best insight, it is a good idea to read the factors shared by a handful of different economic experts.
Bankrate is a company that shares all aspects of financial information to help consumers make the best personal financial choices. The chief financial analyst at Bankrate has shared that two out of three economists are forecasting there will be a recession in 2023.
But what does a potential recession mean and how could it impact the Granbury housing market? A good way to determine how real estate fares during a recession is to look at previous recorded research on recessions to give a good insight into what we might predict for the market if a recession comes around the corner.
Factors of previous recession impact on the real estate market
A recession doesn't necessarily mean falling home prices
The last recession many people remember is the one of 2007/2008 which was caused by the housing market. For this reason, the word recession has many people worried about what could happen to the value of Granbury homes when they currently own one or are considering purchasing one.
Not every recession in history however has come with falling real estate prices. You have to look at more than one recession to get a clearer picture of how real estate tends to hold up. If you look at all of the recessions that have happened since the year 1980 only two of the last six have come with falling home prices. And only one of those, the recession of 2008, came with a significant drop. The other home price drop happened in 1991 and home values only fell about 1.9%.
It is also good to note that if a recession is looming for 2023 the current housing market factors are not nearly the same as what they were in 2008. Factors of that recession, which was pretty much caused by the housing market and predatory lending, are not present currently.
Often recessions show falling mortgage interest rates
Studying recessions dating back to 1980, there have been six in total, and all of these recessions brought with them falling mortgage interest rates. The last four recessions saw interest rates fall between .63% and 2.25%. This could mean we are looking at another dip in mortgage interest rates which could bring more interest from buyers.
The money publication Fortune has shared that over the past five recessions mortgage rates have fallen an average of 1.8 percentage points and they continued to fall after the recession peak.
Many real estate market experts are sharing that they see mortgage rates stabilizing over 2023 as mortgage rates often follow inflation and inflation has started to cool off. As inflation continues to ease experts are predicting that rates could fall even more but not as low as we saw them during the pandemic.
As far as the housing market is concerned it should stay pretty stable when looking into past recessions. Financial experts are predicting a recession but many of them are stating that this recession may be mild and that the housing market could actually play an important role in the economic rebound.
It is always best to ask a local real estate expert about what is going on in your housing market to determine whether you should purchase or sell your home. Asking a local Granbury real estate agent their thoughts on the housing market and how Granbury-specific real estate statistics have fared is your best plan of action.
For more information on Granbury real estate please contact us anytime.