Lake Granbury Listing Agent
Posted by Vickie Davies on Tuesday, December 8, 2020 at 9:14 AM
By Vickie Davies / December 8, 2020
Comment
When it comes to listing your Granbury or Lake Granbury home you need the experience, seasoned skill, and knowledge of a qualified and dedicated listing agent. The Knieper Team has nearly 30 years of experience buying and selling in the Granbury Texas real estate market. And you're not just dealing with one agent either; Knieper Team is truly a team with experts in buying, relocation, listing, and property management. We understand the Granbury Texas real estate market better than anyone because this is our primary market, we understand the micro-markets in unique communities, gated neighborhoods, and what today's buyers are really looking for.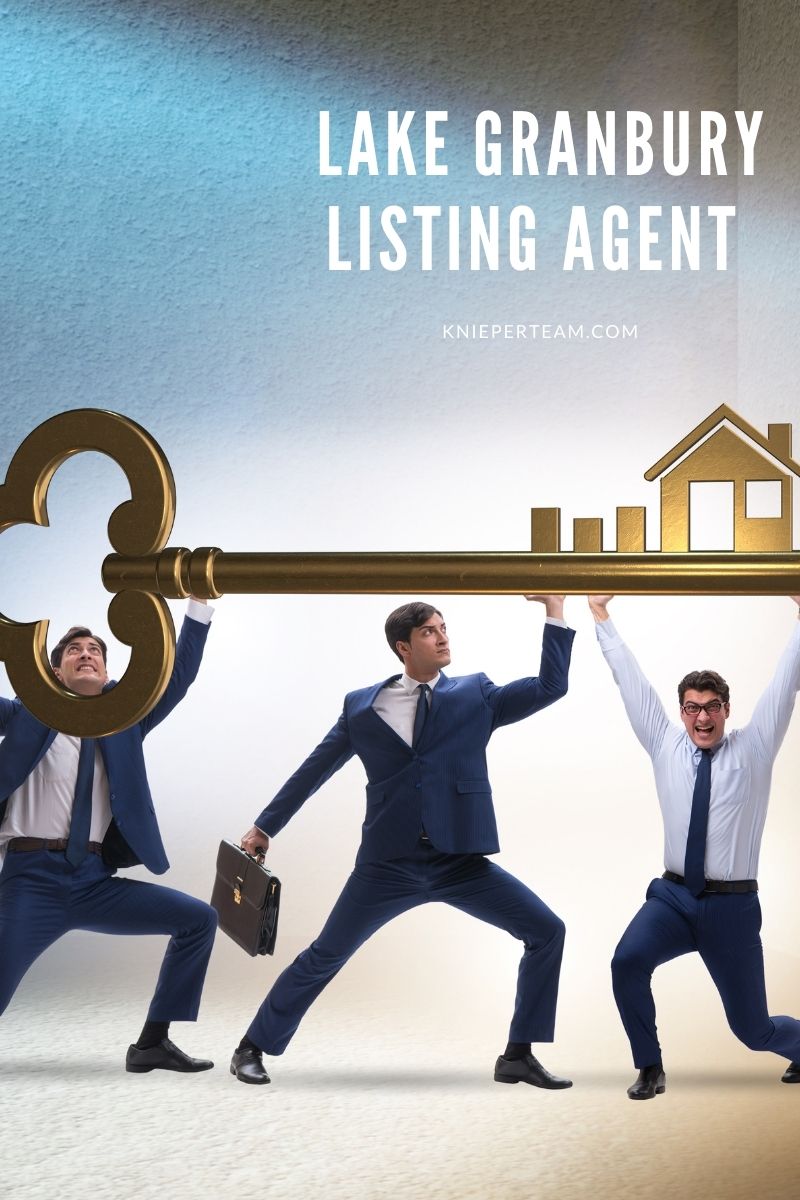 While nearly all of our listings are in Granbury, we do service surrounding neighborhoods such as Hillsboro, North Richland Hills, Cresson, and Aledo. But our primary market is Granbury and specifically lakefront homes along Lake Granbury and the river.
When you need top dollar for the sale of your home, trust someone that understands the business. I can't tell you how many times we have heard homeowners simply choose an agent because they wanted to help them get started in the business, they are a friend of a friend, or someone they know in the family. The problem with that is that they don't understand the micro-markets of the Granbury Texas area. Things change from one neighborhood to another and from week to week and using someone that is not well-versed in the market means you may end up leaving money on the table, or sitting on the market much longer than you have to. Pricing a home correctly and knowing exactly what buyers are looking for in order to state and market your home effectively is crucial.
Not only do we utilize all available technology tools, imprint marketing, open houses when appropriate, listing materials and such, but we have a comprehensive online SEO and marketing strategy to get buyers to our website, more eyes on your property, and more offers on the table. Our website is completely interactive for buyers, so not only do they see your property but they can break up on all the details of the property and understand exactly what they're getting when they view your home.
We work with buyers on a regular basis as well, which means we may actually have a buyer ready and waiting for your home. But you don't have to take our word for it, here's what folks say about working with the Knieper Team:
"We worked with Vickie Davies, who is a true professional. We chose the agency who had the most expertise in higher priced and waterfront homes. They had a solid marketing plan and sold our home within 1.5% of asking price. We could not have asked for much more. Excellent real estate firm." - RSMueller

"Professional management of the listing and sale process. Very pleased! Vickie was knowledgeable of the market and tailored that knowledge to our home sale. When it came time to move to closing Whitney was great. Cathy was super in working with us also! Just a great team effort." - R J Thig
we know that you have a lot of choices with real estate agents for Granbury Texas but we hope that our experience, knowledge, and expertise sets us apart is someone that not only understands the market but can help each individual homeowner get exactly what they need from the sale of the property. Contact us below to learn more or to find out what your home is currently worth and how working with the Knieper Team can increase your profits.