Keeping Kids Safe When You Live Near Lake Granbury
Posted by Vickie Davies on Tuesday, July 18, 2023 at 8:20:46 PM
By Vickie Davies / July 18, 2023
Comment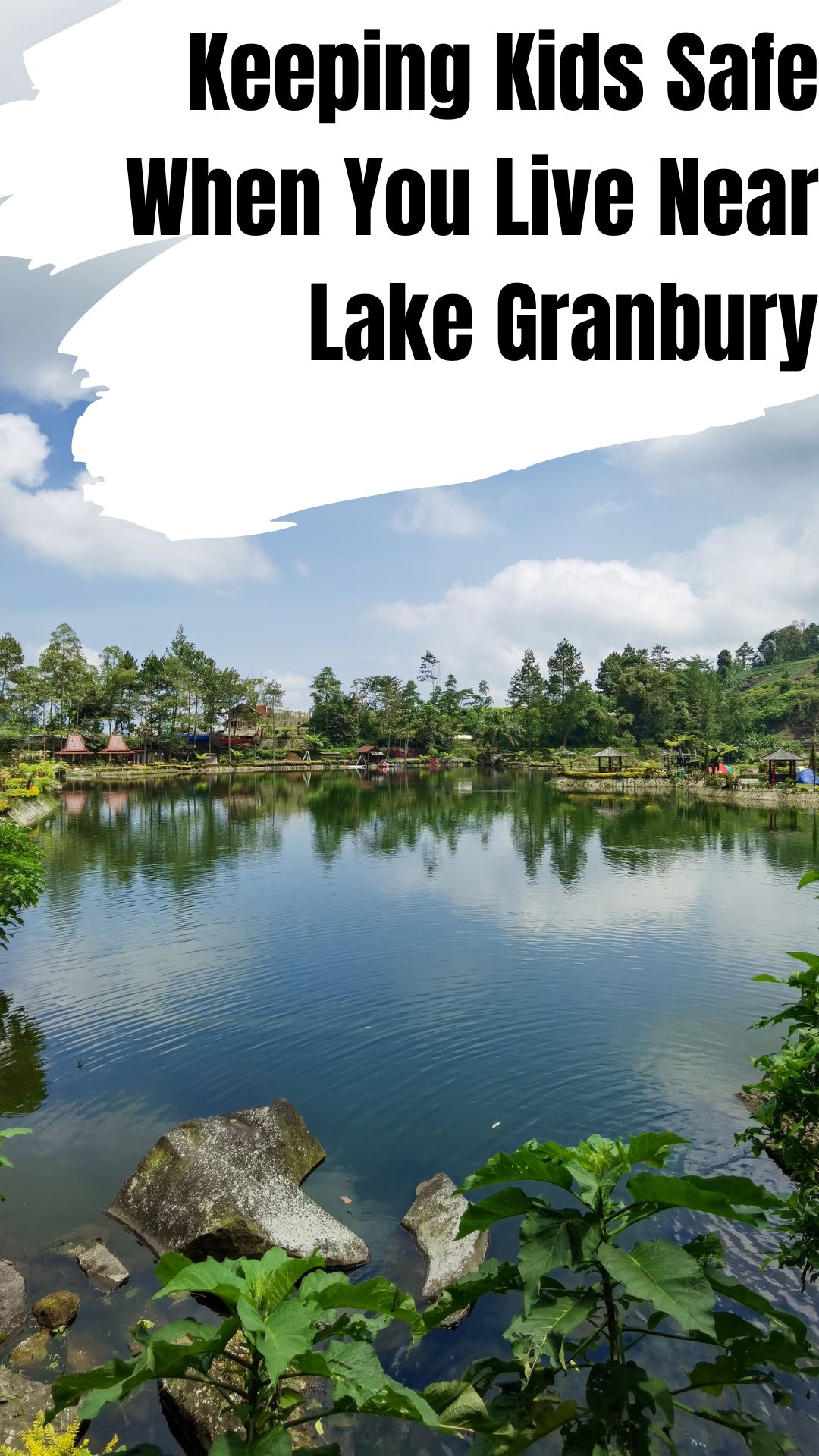 Granbury Texas is one of the most beautiful small towns in the Dallas Fort Worth area. (or DFW as many refer to it) One of the biggest draws to living in Granbury or purchasing a vacation home here is to be on or near the lake. Living near any body of water with children means that water safety needs to always be at the forefront of a parent's mind.
Any time a child is outside, even if they already know how to swim, an adult should have a close eye on them. There are many things that we don't often think about when considering purchasing a dream Lake Granbury home when it comes to waste safety and our kids. Some things you probably have thought of but are good reminders.
We believe strongly in the importance of water safety awareness for homeowners and residents of all ages. Here are some great water safety tips to remember when purchasing a Lake Granbury home with kids.
Important Water Safety Tips for Lake Homeowners
Safety Equipment
Having tools to help keep your kids safe near the water is always a good idea. This can include fencing, locks, alarms, and life jackets.
Life Jackets
If you have young swimmers or nonswimmers using life jackets is always a smart idea. Life jackets are a much better option compared to water wings and other flotation devices. Certified life jackets have a much better capacity to keep your non-swimmers and swimmers that do not have the strongest skills safe. They should be worn at all times by anyone in any type of boat no matter the swimming level. When boating there is always a chance of being caught off guard by other watercraft and getting knocked into the water.
Locks, Latches, and Alarms on Doors, Windows, Fencing, and Gates
As we go about with daily life and need to get those fun adult activities of keeping our homes running, we may not be able to have eyes on our children every second. Sometimes parents believe that their child is safe in a protected play area in the home and leave them to their toys. While the child is probably very safe when they stay put and play with their toys, they may not be safe if they try to wander off and go outside on their own. This is also true of home's not near the water. It has happened where kids have gone outside on their own and wandered away from home in a dangerous situation.
This is why it is important especially if you have very young children to place extra locks, latches, and alarms on doors, windows, fencing, and gates. These items help to deter kids from getting into areas they shouldn't be alone. Alarms are very handy as they make noise to alert a parent when a child has opened a door, window, or gate giving them access to dangerous situations.
Supervision
When you live near or on the lake it is incredibly important to know where your kids are when they are outside at all times. Especially if you have allowed them to play in the water. If you have outdoor spaces you would like to give your kids the freedom to play when they don't plan on going to the water it may be a good idea to set up some safety barriers that include latches they can't reach and alarms discussed above. For example, if you have a nice deck with a railing that allows you to enclose the space so they can play with their toys. This allows them to play while you take a second to do other things because they have barriers to keep them from the water and wandering off into other unsafe places like the road.
Teaching and Setting Rules
Another layer of water safety not often talked about is teaching and talking with your kids about what it looks like to be safe around the water. While this does not guarantee that your kids will always adhere to rules and remember them it does help to prevent and deter them in many scenarios.
Teach your kids about the areas of the property they are able to enjoy and play when parents and guardians are not right next to them. Teach them about the areas of the yard that they need to have someone outside with them to play in. And most importantly communicate that they are never to go near a body of water without an adult or other approved supervisor right next to them.
Make sure they know the potential dangers of going near the water and what they need to do should they ever get into a dangerous situation near or in the water. Make sure they know how to call for and seek help if they are losing control in the water or near it. Also, teach them how they can get help for their siblings or friends if they see that they are in trouble.
Swimming Lessons
Swimming lessons are vitally important for everyone in the home if you plan to live on the lake. Swimming again is not a foolproof way to ensure your kids will not drown, but the chances of staying safe around the water and not having an accident are much higher when your kids know how to swim and practice their swimming to become strong swimmers. But do not be tempted even when your kids are the strongest of swimmers to leave them alone in the water, many strong swimmers have met unfortunate accidents.
Having a Lake Granbury home or a home near the lakes or rivers around the area is a dream come true. The best way to live the dream lifestyle on the water is to make sure all possible water safety measures have been taken with your kids.
For more information on Lake Granbury homes and all available residential real estate in Granbury please contact me any time.