Is the Housing Market More Hopeful for Buyers?
Posted by Vickie Davies on Thursday, July 14, 2022 at 1:17 PM
By Vickie Davies / July 14, 2022
Comment
Not long ago the housing market was increasingly difficult to navigate for buyers. Even with a pre-approval letter ready to copy and attach to a home purchase offer, buyers still saw themselves outbid by other buyers with the ability to pay well above a home's list price, often being cash buyers.
Record-breaking/setting home prices paired with the highest mortgage rates we have seen in a very long time had the month of May 2022 coming in as the most expensive time to purchase a home in America since 2006. This is information found in the National Association of Realtors' Housing Affordability Index which shows median existing home prices and how they relate to current median family incomes as well as the current average mortgage rates.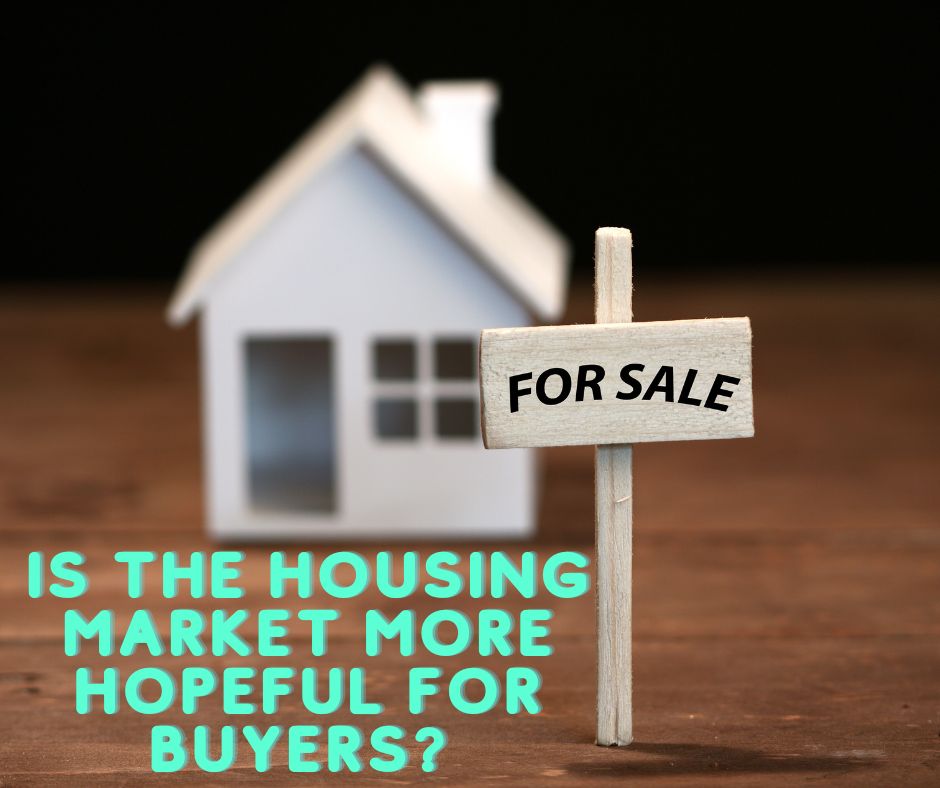 In May the median home price across the country was a staggering $407,600, and mortgage rates took a steep climb to the 5% range, the highest level Americans have seen for home loans in over a dozen years.
This meant that the average monthly payment for a home increased to $1,842. An increase in the price of $545 per month just since January of this year. (These numbers are based upon the average 30-year fixed rate mortgage in America when a 20% down payment is made)
All of this swirling together seemed like the perfect storm to continue taking eligible buyers out of the competition. Making it increasingly difficult for several people to purchase a home.
But the Clouds of a Sellers' Market are Lifting and the Market is Slowly Becoming More Buyer Friendly
Sales for previously owned homes dropped for the fourth month in a row as buyers began to throw in the towel against a competition that was just too tough. This led to one in five home listings reducing their prices. For the first time since the worldwide pandemic, America also saw an increase in housing inventory. the number of homes for sale in June of 2022 increased by 21% as compared to the number for sale in June 2021.
Why Are There More Homes for Sale?
- The number of homeowners no longer reluctant to sell a home is increasing.
-Buyers are not in a huge rush to win out over the competition to get into a home, they have decided to make sure they are finding a home they love as prices increase.
- Searches for homes for sale have decreased by 14% according to Google web search numbers
-The number of bidding wars is also cooling down as homes are now seeing less than the double-digit number of offers they were just months ago.
Does this Mean Homes will Decrease in Price?
Though there are more homes coming to the market and there is less competition with the number of competing offers put on a home, home prices are not going to take a dive. They are merely slowing their rapid increase.
And though the housing inventory has increased from what it was by double digits, inventory is still considered low. Even though the inventory is low, it is a promising time for buyers to search for homes and attain a more affordable mortgage rate now than a higher one resulting in a much higher monthly payment in the future.
For more information on purchasing a home in Granbury Texas and surrounding areas please contact us anytime.