Is That Lake Home Overpriced? How to Tell When a Lake Home is Listed Above Value
Posted by Vickie Davies on Monday, January 30, 2023 at 3:43:24 PM
By Vickie Davies / January 30, 2023
Comment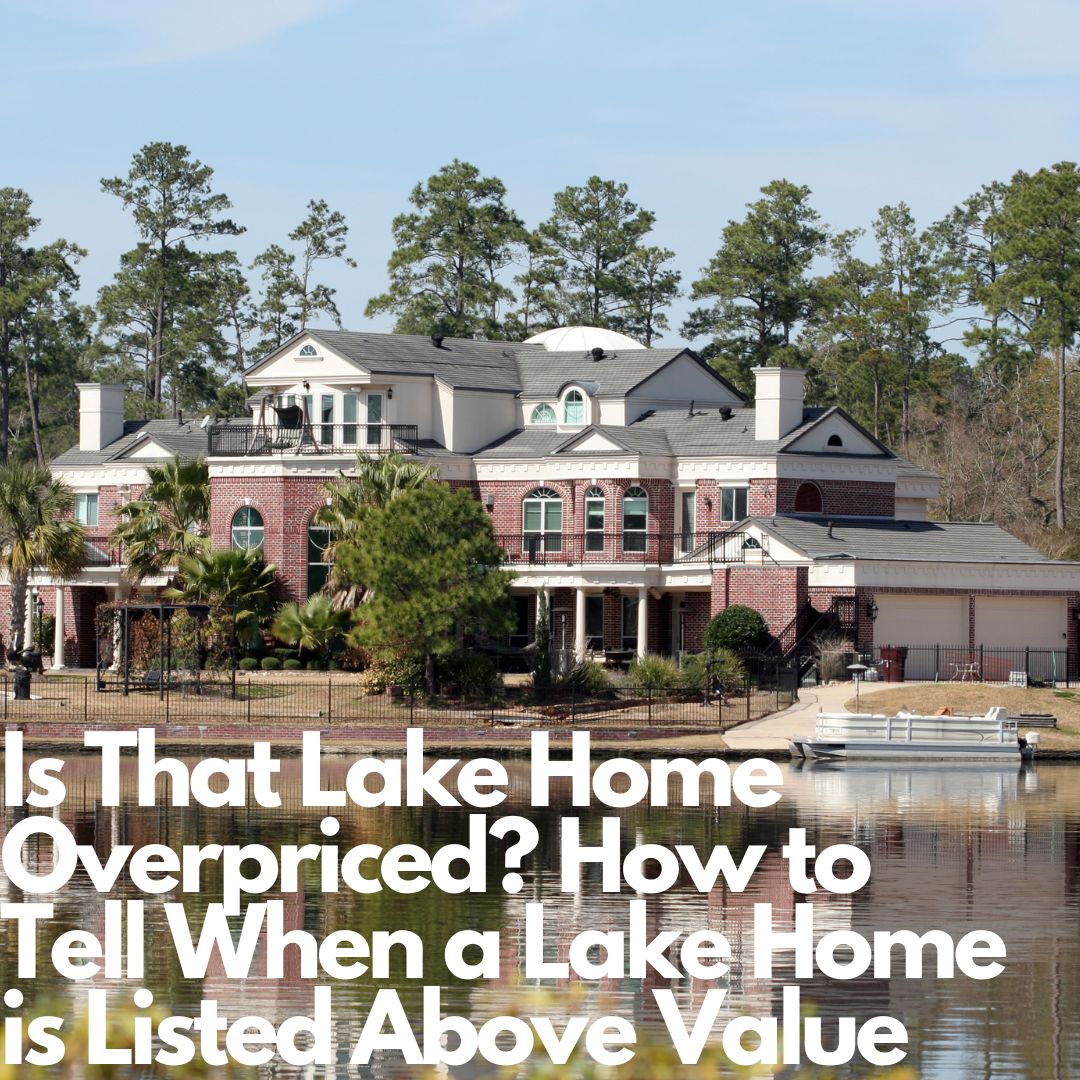 Because lake homes are in a more desirable location the land value tends to be higher, but it is also not uncommon for a lake home to be overpriced as the homeowner believes their desirable property is worth just a little bit more.
If you are hoping to purchase a home on Lake Granbury in Granbury Texas here are some helpful signs that a lake property may be overpriced.
Days On Market
This is often (not always) a good indicator that the home is priced well above its value. It is good to note that homes all across the country are increasing in their average days on market. You can however tell if a home has been listed available for sale longer than the average current days on market. Often this will be because the seller has listed the home above what the fair market value should be. This could be for a number of reasons, but when a home is on Lake Granbury that is not selling there is a reason for it.
Comps
Comps is a term in the real estate world for looking at similar homes that have sold in the area to determine if the price of a current home on the market is reasonable. With lake homes using comps can be a little more difficult. It is always best to consult the expert insight of a trusted local real estate agent with extensive lake property experience. This is because some lake properties may cost more while located on the same lake but still be priced fairly or even at a great value. When it comes to lake properties it is not just the particular lake or the attributes of the home, but also the precise location on the lake.
So looking at what other homes on the lake have sold for is a helpful way to determine fair market value, but it is always best to ask a trusted real estate pro their thoughts when using comps.
Looking at Listing Photos
Many times listing photos can give great clues and insight into the list price of a home. Looking closely at photos to see the current condition of the home and if it is up to date and well cared for can help. If a home is boasting that upgrades have been made but the upgrades were placed in the home 10 years ago, this can be a clue that the homeowner feels the work they put into the home is worth more than it actually is.
Upgrades in homes do increase the value, but if they were made several years ago, they bear no impact on increasing fair market value because they are already old.
Is the Home FSBO?
FSBO means for sale by owner. Not 100% of the time, but often homeowners that list their home on their own have priced it just a little too high. This can be a result of the main focus of sellers choosing to list their home on their own without the help of a real estate professional to keep as much money from the profit of the sale in their pocket as possible. Sometimes this can result in the homeowner listing their home a little above what would be considered fair market value. Many times it can result in the seller needing to adjust the price to accurately reflect the property value and sometimes result in selling below market value.
If you are currently shopping for a home on Lake Granbury please contact us anytime. We are highly knowledgeable in Lake Granbury real estate and are happy to help you find a lake home that fits you perfectly at a great price.