Is It a Good Idea to Buy a Home with Cash to Avoid a Mortgage?
Posted by Vickie Davies on Monday, October 24, 2022 at 8:08:36 PM
By Vickie Davies / October 24, 2022
Comment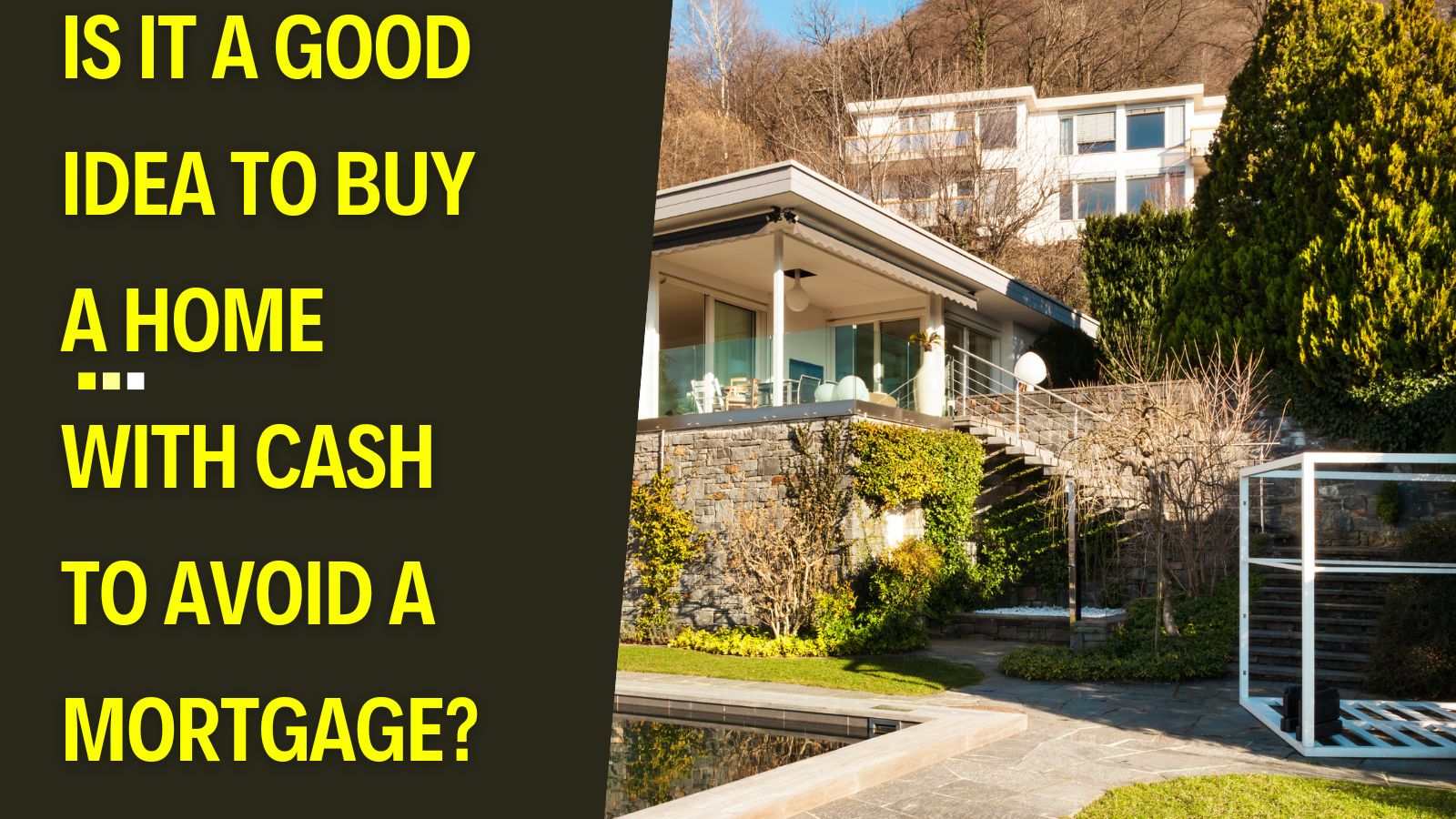 The astonishingly low-interest rates we saw during the not-so-distant pandemic had many people flocking to the housing market in hopes of securing a fairly low home payment on a better home or even a first home.
The average mortgage rate in America in October 2021 was just 2.99%. Currently, the average home mortgage rate is at just under 7%. This is a substantial increase over a short period of time. A much larger one than any real estate market expert projected.
This large increase, combined with continued (though cooled) competition, and a short supply of homes, has some buyers wondering if they should forgo dealing with a mortgage altogether and use their savings to purchase a home with cash. Is it a good idea right now to avoid mortgages?
Here are Four Reasons It Might Not Be the Best Decision to Ignore a Mortgage
A Home is Not a Liquid Asset
Homeownership can be a great investment opportunity to build wealth, but it is not the only way. While real estate is a great reliable and steady investment, it is a long-term commitment, and your money is not liquid.
A liquid investment is one that you can quickly turn into cash should you need it for any reason. A home cannot be quickly sold off and turned into cash. And any financial advisor will tell you that having no liquidity is not a smart idea. You always want to have some source of available cash should you need it. Some experts advise having at least six months of expenses on hand in liquid assets.
You Will Want Available Savings on Hand for Repairs and Maybe Renovations
There is more to the cost of homeownership than just the purchase of the home. No matter the condition the home is in, you will need to perform routine maintenance at some point, and there may be a few unseen issues lurking that will later scream for attention. Having all of your money tied up in your home purchase will not enable you to perform routine things to keep your home in great condition.
It will also keep your hands tied should you want to make any improvements or updates to the home.
It Could Limit Your Purchasing Power
Using a mortgage to buy a home can stretch your home-buying budget further. It is never a good idea to sign on to a mortgage for a home with a payment that is more than one-third of your monthly income, you may be able to purchase a more expensive property with a mortgage than your cash reserves would allow. Purchasing a home should never be done with the mindset of settling for something lesser just to be able to purchase unless it will be getting you out of a rental situation that is more expensive.
Mortgage interest rates are much higher than they have been in the last decade, but they are still lower than they have been in the not-too-distant past. If purchasing a home with cash would completely wipe out your savings, it is worth talking over your options with a mortgage broker. You may find that you could mortgage a lesser portion of a property for a better rate that keeps your payments low and gets you into a home you actually love.
For more information on purchasing a home in Granbury and surrounding areas, please contact us any time.
More Buyer Information: