Inspecting and Fixing Your Granbury Home's Roof After a Big Storm
Posted by Vickie Davies on Monday, June 19, 2023 at 4:28:08 PM
By Vickie Davies / June 19, 2023
Comment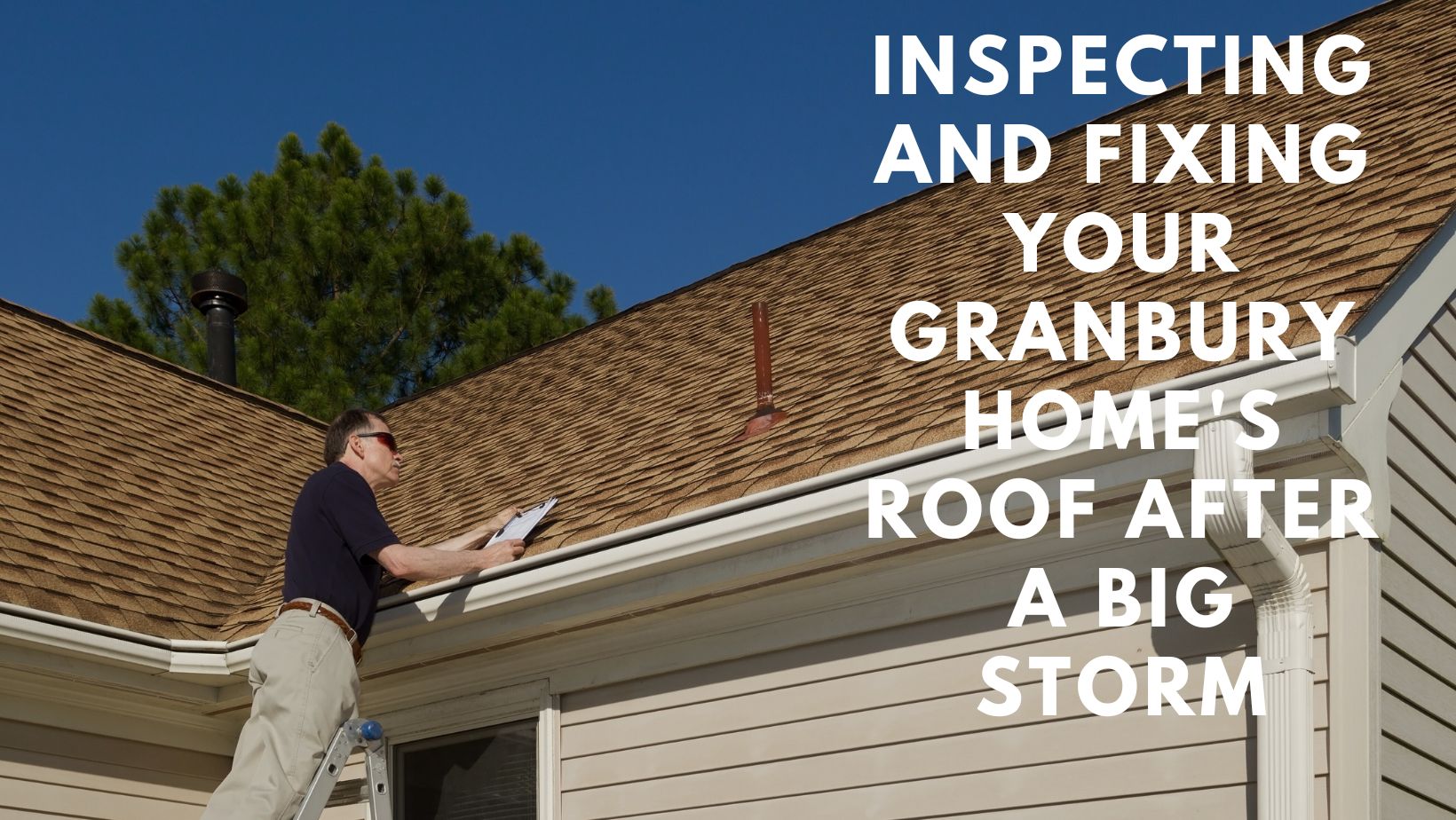 With the storm that just moved through Granbury Texas and more predicted on the way, Granbury homeowners may want some tips about taking care of their roof after a storm has hit. It is not uncommon for homeowners to receive significant damage to the roof especially when there are giant hail balls falling from the sky like we saw last week.
How to identify hail and roof damage
It does not take a huge-sized hail ball to cause roof damage to your home. Just a three-quarter inch size hail ball can cause damage depending upon the roofing material of your home and wind speeds. Of course the bigger the hail the more easily the damage is seen.
Make sure to carefully access your roof and check over its condition with precise detail. If you have the most standard of roofing materials, shingles, then it may not seem like a few missing granules are a problem but it can cause bigger issues down the road.
Start by inspecting gutters and downspouts
A good place to determine if there may be hail damage to your roofing is to look at the downspouts and gutters as well as window frames. These can show signs of hail damage and give you a good idea of what to expect when you check out your roofing. Check your gutters and downspouts for dents of any size. You can also inspect window frames and siding for small dings and dents. Painted surfaces may show small chips as well giving clues to hail damage.
Check roofing for loose granules and cracks
Again it is always best to only access your roof if you have safe and fairly easy access to it. If it is hard to access your roof or it has a steep pitch this may be best left to a professional that has the proper equipment. If you are able to take a look at your roofing make sure to look for cracks, missing granules in the shingles, and even possible tears or missing shingles altogether. It is a good idea to have some white chalk on hand to draw a circle around anything you may feel is damaged from the storm.
If you have wood shingles on your roof the damage may look like orange splits or brown marks with sharp corners and edges. Tile roofing will probably show small cracks or tiny dents.
Get a professional second opinion
If you have taken a look at your roofing and believe there actually is hail damage it is a good idea to take the next step and have a professional come out and look over the roof to determine the extent of the damage and if any repairs should be made. The good news is that many professional roofing companies will often offer a free professional consultation or inspection to help determine if any repairs are needed.
Make sure that you are getting a consultation from a trustworthy and reputable service as it is not uncommon, especially after major storms for companies to play the scam angle especially when they can involve homeowners insurance. You want to make sure that you do not invite any roofing company out to your home that is not trustworthy and dependable. Some roofing companies unfortunately will grasp any kind of work possible and may tell you you need more work than you actually do or that you actually need repairs when you don't need any. It is always best to confirm that a roofing company is reliable even if you are just having them come out for a free estimate process. The best strategy is to have at least two companies come out and give you an opinion on the damage for your Granbury home to ensure that the stories match up and you can trust the assessment.
If you are getting two different stories then it is time to call in a third person for their opinion to see if the third opinion matches either of the first two. This can help you to determine which companies are giving you solid advice and which ones may be trying to make more money than you need to spend to get your roof back in shape.
Making a claim to the insurance
Depending on the severity of the storm your roof may have significant damage that requires the monetary help of your homeowners' insurance. This is when it is crucial to make sure that you are working with a reputable roofing company to get your roof back in great shape. An experienced roofing contractor will be able to help you make a claim with your insurance company that will get you back on track and in top shape.
It is always a good idea to inspect your Granbury roof after a major hail storm. Hail can cause significant damage to a roof and a roof is one of the most important functioning parts of your home.
For more information about homeownership in Granbury please contact us. We want to give our clients the best service possible and help them with questions they have about Granbury home ownership. We make it our goal to find homes in Granbury that our clients absolutely love.