If the Real Estate Market is Shifting, How Come we are Still in a Sellers Market?
Posted by Vickie Davies on Monday, September 5, 2022 at 1:08 PM
By Vickie Davies / September 5, 2022
Comment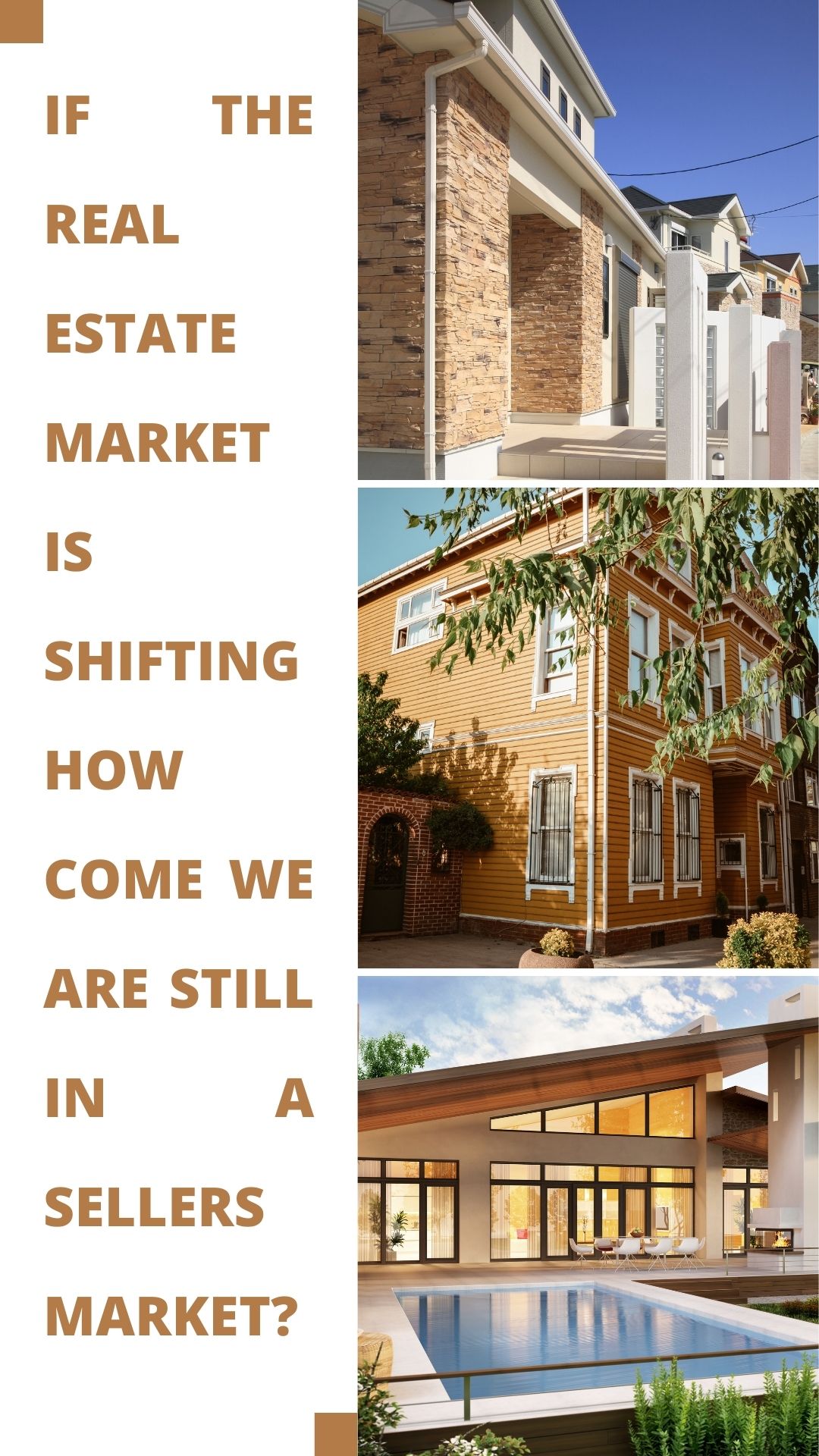 It is all over the news right now of how the real estate market is shifting and things are cooling down as far as competition and pricing are concerned. Some very energetic headlines have even gone above and beyond to share information about the current market status that may not be so helpful.
One question that is on some people's minds is, "if the market is beginning to cool down how are we still within what is considered a seller's market?"
Here is some information about current real estate market data to show why we are still currently in a seller's market
The biggest reason it is still a seller's market
Home inventory is still low
A neutral market is considered one where neither a buyer nor a seller have an upper hand in a home purchase negotiation. For this to happen real estate experts say that there should be about 6 to 7 months' worth of inventory of homes for the current amount of buyers searching.
From the years 1999 to 2006, the supply of homes was below average making it a seller's market. The inventory of homes for sale fluctuated between four and five months of supply during this time. This is what created the seller's market right before the spike in supply that caused the great recession of 2008.
Just before the great recession that had several homeowners cautious about another housing market crash, there was a huge spike in inventory. From the years 2006 to 2008 the inventory of homes fluctuated from eight months supply to almost a 12-month supply making a buyers market. There was a short dip in 2009 with a neutral market for a very short period of time and then in the year 2010, there was an all-time spike in the inventory of homes with over 12 months of supply available. Since 2010 the home inventory supply has been decreasing.
During the pandemic, we saw a continually decreasing amount of homes for sale. There were a few short moments where inventory increased but it never rose above a five-month supply. There are currently more homes listed for sale and a higher amount of inventory available which is promising for buyers but the amount of homes is still low which is the biggest signifier that we are in a seller's market.
There are still multiple offer situations happening
One of the reasons inventory is low is that there are still interested home buyers out there. These buyers are serious and are looking to purchase a home before mortgage rates climb even higher and prices increase. Currently, this means that homes are still receiving multiple offers. The homes are not receiving as many offers as they did a year ago or just a few months ago, but it is not uncommon for a home to still receive more than one offer. As of July 2022, the average home in America received 2.8 offers according to data from the National Association of Realtors.
Homes are still selling for top dollar
Even with talks of recession and home affordability homes are still selling at very competitive prices. The information shown for home sales in July 2022 has shown that homes are still selling above their list price. Fewer homes may be selling for larger sums but there's still a significant amount of homes selling above the list price. About 39% of homes in July sold above the asking price.
It is still a promising time to sell a home
If you are considering selling your home don't think that you have missed this sweet spot of home selling. Homes may not be receiving 10 to 14 offers and going into large bidding wars but they are still selling. It is still a good time to hire a trustworthy real estate agent and have your home sold successfully.
For more information on buying or selling a home in Granbury Texas please contact us anytime.
More Homeowner Tips