I Just Moved to Granbury, Where can I go for NYE Festivities?
Posted by Vickie Davies on Monday, December 19, 2022 at 4:56:29 PM
By Vickie Davies / December 19, 2022
Comment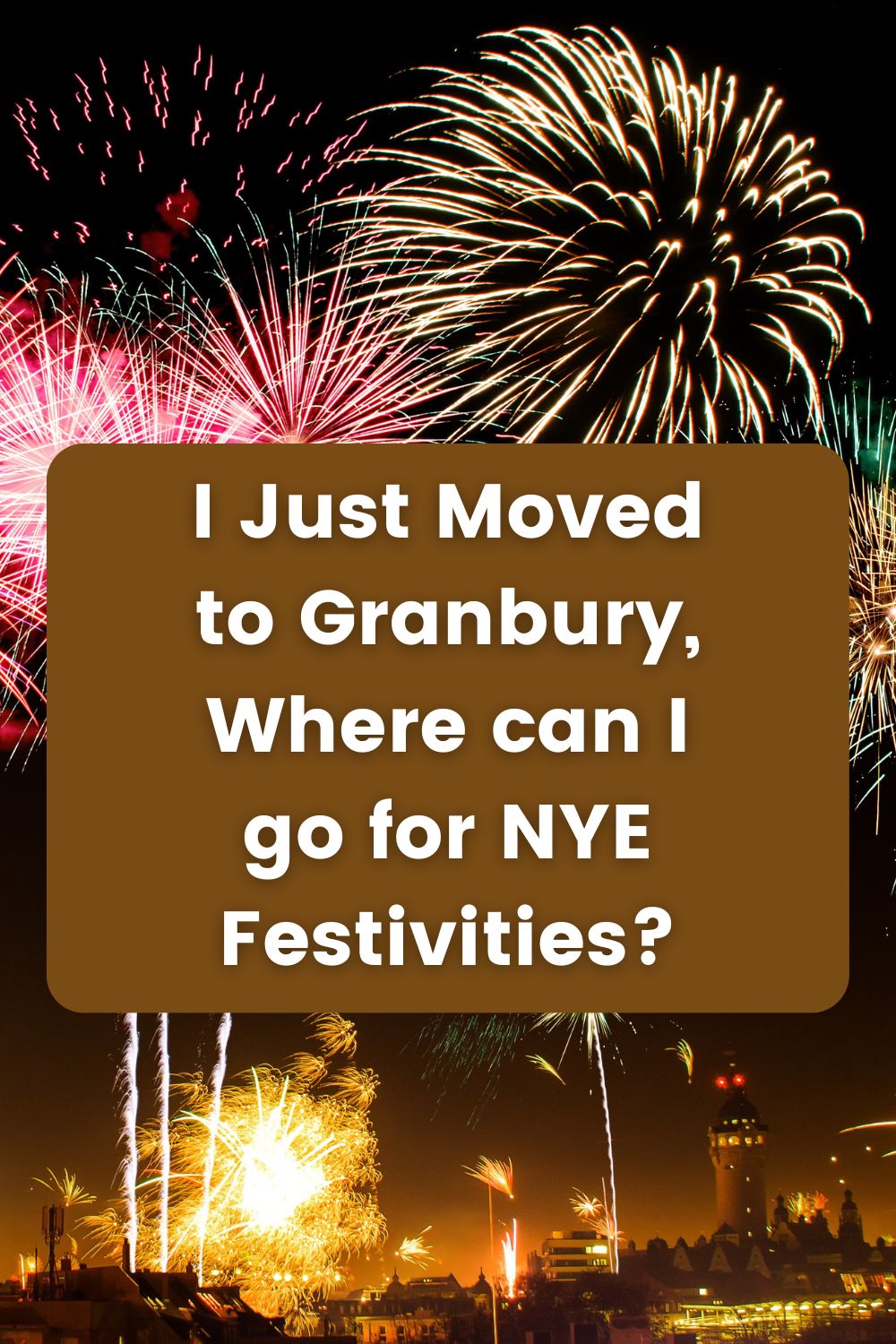 If you have just moved to Granbury Texas, welcome! If you are thinking of moving to Granbury but would like more insight into what it is like to live here, stick around.
It can be difficult to find all of the information on what is going on in an area and how to fully immerse yourself in a new location and enjoy it. We would like to help you out by offering you some information on what events are taking place on New Year's Eve 2022 in the town of Granbury.
If you are considering a move here, you may be interested in finding out what there is to do in Granbury Texas to help give you a better feel for the area and whether you might be interested in a move out here.
Here is what is going on this year in Granbury Texas for NYE
Michael Hix's Rockin' the Decades New Years' Eve
This event will take place at the New Granbury Live the venue is located at 110 North Crockett St. in Granbury Texas. The party starts at 7 PM VIP tickets are $58 and prime tickets are $48.
The event details describe Michael Hicks as a ball of confetti himself come and enjoy one of the most lively New Year's Eve celebrations you can find in Granbury Texas. The event goes from 7 PM to 9 PM allowing anyone to get home safely before the streets become crowded. This is the second year of during this party and it was a big hit the first time.
The Silver Saddle Saloon is located at 124 North Houston St. This is a free event starting at 7:30 PM and ending at 12:30 AM. There will be drink specials and a cash balloon drop. There will also be a complimentary champagne toast at midnight. The Cade Holliday Band will kick off their live music at 9:30 P. Remember this event is in a saloon so all attendance must be 21 years and older.
This party will be hosted by the brew Drinkery at 206 E. Pearl St. The party starts at 7:30 PM and goes till 12:30 AM. Tickets are available at event bright. Come in your best 80s gear and enjoy a couple of decades gone as you rock into the new year. The event will include favorite throwback music from the 70s and 80s. An 80s-themed contest for costumes. Four drink tickets per person. BYO nacho and street taco buffet. Party favors. Commemorative T-shirt. And a midnight champagne toast. Early Tickets for $65 each and tickets up until the night of the event or $75 each. Tickets at the door will be $80 depending upon available space.
New Year's Eve Party on the Boardwalk
This party is hosted by Hank FM and KHITS radio. The event will be at the Lake Granbury Conference Center at 621 East Pearl St. from 7 PM to 12 midnight. The cost is $150 per couple or $100 for singles. If you would like to purchase a table for eight the cost is $550. There will be live music from the Raised Right Men and food catered by Ketzlers Granbury.
There is nothing like living in the town of Granbury Texas. There is always something fun to do here and it is a short drive into the Dallas- Fort Worth area.
For more information on living in Granbury Texas including available real estate in Granbury, please contact us any time.