How to Write a Solid Offer Sellers Will Love
Posted by Vickie Davies on Monday, March 8, 2021 at 12:08 PM
By Vickie Davies / March 8, 2021
Comment
There are many important aspects that go into buying a home. Considering the market value, performing a home inspection, putting forth a down payment, and deciding on a move-in date are just a few things to keep in mind.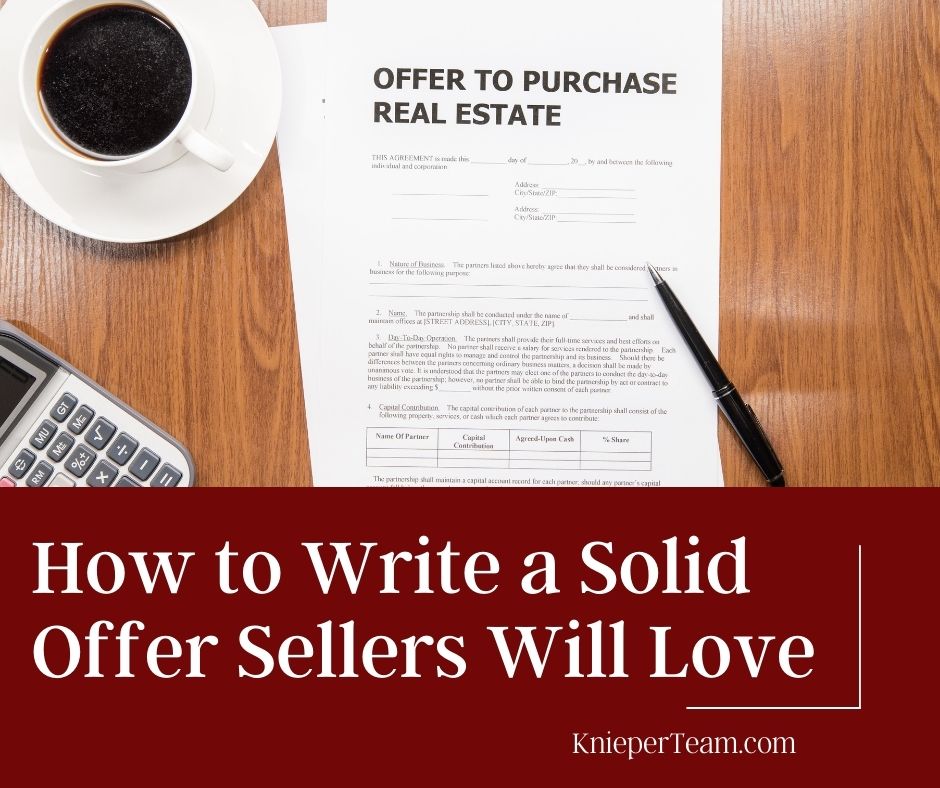 One of the arguably most important details you don't want to miss is writing a solid offer letter to the seller. As a home buyer competing in a seller's market, you want to do everything you can to stand out among other buyers (in a good way, of course). There are countless stories of sellers picking one buyer over another because of the impression the buyer left on them due to their letter. So where do you begin? Here are a few steps to take to write an offer letter properly.
Address the seller by name
One of the things sellers don't like is simply being addressed as "the seller." If you're writing them a letter, you want to make a connection. Learn their name either by touring their home, researching it from the housing listing or by asking your real estate agent. You don't want the seller to think you either don't care or will simply copy and paste this letter for other sellers' homes.
Related: You can search on your own if you want but always use a real estate agent and here's why...
Make it personal
Another effective way to connect with the seller is by making a personal case as to why you'd like to live in the home. Point out the things you really enjoyed about their home. Maybe you saw some wedding photos displayed on a wall. Pointing that out in the letter and conveying you'd like to do the same shows that you appreciate their sense of taste. Talk about where you're moving from and what appeals to you most about the new neighborhood and home itself.
Related: Could a Pre-Approval Letter be Pointless?
Include a picture
To make matters even more personal, consider including a picture of yourself and your family as part of the letter. Doing so can often make them imagine what it would be like for you to live in their current home. A pleasant picture can also give the impression that you are not only interested in the home but want to take good care of it.
Related: Why you should never waive the home inspection
Keep it pithy
As important as it is to write an offer letter to the seller, it's also possible to include too much detail. It's crucial to be clear, concise, and brief enough to make your pitch for the home. Keep in mind that other buyers may be writing letters as well; therefore, you don't want your letter to take an eternity to read.
Ready to get started? Get a buyer's agent for the Granbury TX real estate market today by contacting our office below!