How to Tell if the Home You are Interested in is Overpriced
Posted by Vickie Davies on Wednesday, September 8, 2021 at 9:44 AM
By Vickie Davies / September 8, 2021
Comment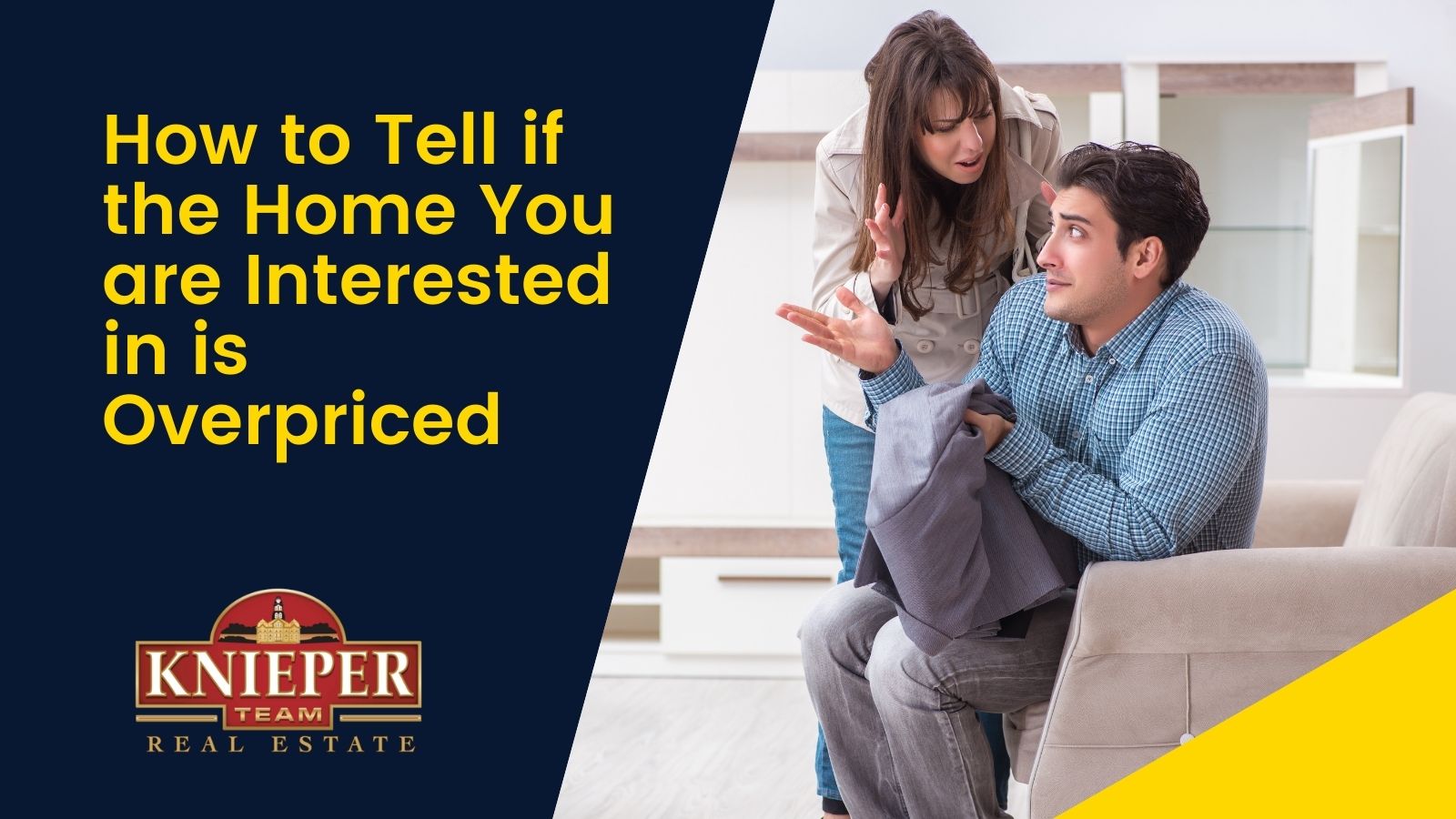 By now if you're interested in any kind of real estate, you have more than likely heard that it is a hot seller's market. There are way more people interested in buying homes than those trying to sell them. That homes have increased in value and price due to demand. That mortgage rates are so low a large number of buyers are looking to take advantage of them also contributing to the high demand for homes right now.
With the high increase in demand and the increase in home prices, it is not a shocking surprise that the site Opendoor recently reported results of a survey finding many home buyers are concerned if they are spending too much on a home over what the property is truly worth.
How can you tell as a homebuyer if the home you're interested in is overpriced?
The price of the home does not align with area comps
One of the most used ways to assess a property's fair market value is with comps. This is a term used in real estate to describe assessing the comparable homes in the area that have recently sold and what they sold for. This helps real estate officials to arrive at a value for a property that someone would be willing to pay because they have compared (where the word comp comes from, its short for comparables) it to other similar properties in the same area.
In some cases however a homeowner will list their unrenovated home at a comparable price to a home in the area that has been recently updated and renovated. When using comps to determine the fair market value of a home you are interested in it is always best to use 5 to 10 properties in the area that are in varying conditions. If the home is priced the same as a home two streets over that is completely updated they are probably asking too much for the home.
Expansion potential
For some home buyers, they may not be able to currently afford the square footage that they would really like to own. Square footage is one of the biggest driving factors of home value. Because of a limited budget, some homeowners will consider purchasing a home with a smaller square footage that could possibly have the ability to add onto in the future as a way of getting into a home that could be what they want without a price tag they can't afford. While this is a good idea, the complete size of the lot that the home is on needs to be taken into consideration in this scenario. If regulations will not allow for any additional square footage on the property this would not be a home worth purchasing.
The property goes from active to pending to active again
An active listing means that the home is currently available and not under negotiations with a pending offer. Right now it seems like homes go from active to pending in a matter of days or just hours depending on how desirable the area is. If you have noticed a home listing that was at an active status and went into a pending one, but is now active again this is a reason for concern. In some cases it could simply be that the buyer was unable to secure funding on their part, but that could be because the home was priced above the mandatory appraisal ordered by the lender. It is a smart idea to ask your real estate agent to investigate why the property is active again before making an offer.
There are needed maintenance costs around the corner
One thing to consider is if the price of the home reflects any needed maintenance that may be coming up in the next couple of years. The warranty company American Home Shield has reported that one in five clients wind up placing a service request for items in their home in the first 30 days after purchasing. If you are purchasing an older home you will want to be aware of when maintenance has been performed on the home and when it will be necessary to perform maintenance again and if the price of the home reflects that costly maintenance just around the corner. Or if it is priced the same as a home that is up-to-date and not in need of maintenance for several years.
The only current maintenance performed has to do with appearance
There are several things that sellers will do to get their homes looking their best and more appealing to a large number of buyers. This can be items like making sure the landscaping is in top and clean pristine condition, giving the home a new coat of paint, or cleaning up all kitchen cabinets with the trendiest paint color in demand right now. While these things are great and they make a home look nice, if they are the only upgrades causing the homeowner to price the property at the highest fair market value, you may want to take this into consideration.
In a seller's market, it is not uncommon for home sellers to try and get more money out of their home than it is truly worth. Especially in high-demand areas such as lake homes. Of course, the best way to be certain you are not paying too much for a home is to rely on the expertise of a local real estate agent.
For more information on homes in Granbury Texas including beautiful lake properties please contact us anytime.
More Real Estate Tips: