How to Save Water and Keep Your Yard Beautiful
Posted by Vickie Davies on Monday, June 6, 2022 at 8:39 AM
By Vickie Davies / June 6, 2022
Comment
With the higher cost of many energy services and other items right now, homeowners are looking for more ways to conserve and cut extra living costs. One of these is finding ways to cut down on water consumption. And when water consumption comes into conversation one of the first things to go is watering the landscaping at your home.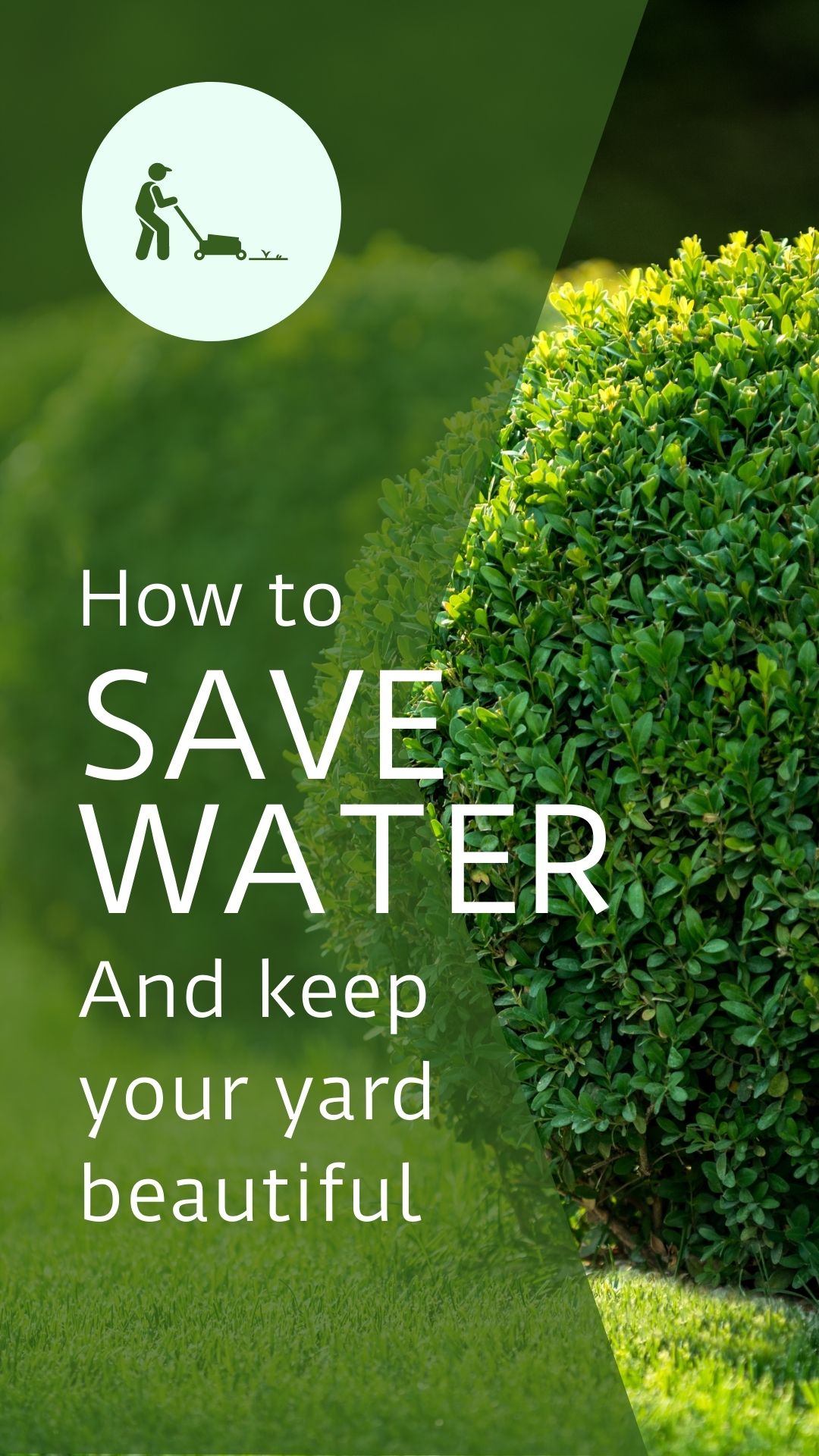 A big misconception among homeowners is that a lawn needs plenty of watering to maintain a lush green appearance. Watering is a big part of landscaping health, but it is not the only measure for keeping a landscape lush.
Here Are Some Ways You Can Keep Your Lawn Lush while Using Less Water
Start with a Proper Watering Technique
There's a right way and a wrong way to water your landscaping. About 1/3 of the water that comes out of a sprinkler evaporates under the heat of the sun. It is actually best to give plants shorter and heavier soakings.
It is much better for your landscape to water it during times when the sun is not at full blast. You may see many people dragging out their sprinklers or setting their sprinkler automation times for the middle of the afternoon when the sun is at its peak. This is the biggest watering no-no. It is better to water earlier in the morning or later at night after the sun has gone down or before it fully rises. This allows your plants to retain more water.
Make Use of Mulch
Mulch is one of the biggest helps to your soil to retain moisture and prevent evaporation out of the ground. It also helps with plant growth and is also great at choking weeds from sunlight preventing them from growing. It decomposes and improves the nutrient richness of soil as well. Mulch is a win-win-win situation. It is worth the investment to purchase a bit of mulch every year to make sure your flowerbeds are in the best shape.
Going with Native or Drought-Resistant Plants
Resistant plants that are native to your area will require much less upkeep and maintenance to thrive and stay beautiful. Of course, a drought-resistant plant is going to require less water and will still thrive.
Cutting down on the amount of Lawn
Compare to every other aspect of your landscaping the lawn is the biggest culprit of water consumption. Less grass to take care of means less need for watering it also comes with the added benefit of less time used for mowing the lawn. Some households are opting for different types of groundcover that are easier to maintain but still look great.
Plant More Trees
Planting more trees in your yard can help you to save water because trees take up more space, help to reduce the amount of grass in the yard, and provide shade for your lawn and other plants helping them to retain more moisture. Trees do need water as well but rely on a much deeper root system where they can seek water deep in the ground.
For more information on Granbury real estate please contact the Knieper Team at any time.
More for Homeowners