How to Estimate What Your Utility Cost Would Be in a New Home
Posted by Vickie Davies on Monday, September 19, 2022 at 10:13 AM
By Vickie Davies / September 19, 2022
Comment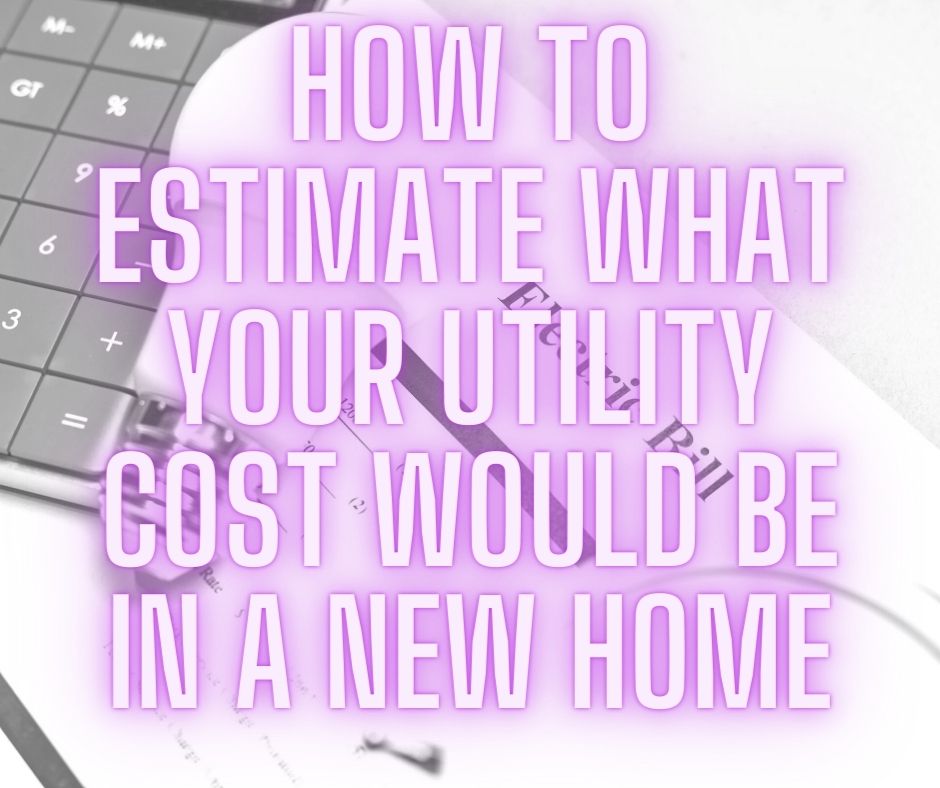 Before purchasing a home, making sure that you have a realistic and healthy target budget for shopping is crucial. You do not want to get into your new home and discover that your housing costs are demanding a large percentage of your income. This ties up your money into your housing and leaves little for enjoying other things.
One of the biggest expenses of home ownership is paying for utilities and it is a good idea to try and get a realistic estimate of what these expenses might cost in your new home to help you determine if a home is truly affordable for you personally.
Electric bills in particular have been increasing in the last few years, as such, this can be a large portion of housing costs that you do not want to forget about when estimating your monthly housing budget. When shopping for a home, it is important to put together the potential costs to help you discover if you are comfortable paying for that home.
Here are some tips on budgeting for utility costs in a new home
Different methods to find a specific home's potential energy usage
As you are shopping if you are interested in a specific home a real estate agent could help you to get more detailed insight as to the utility costs of that particular property. They may be able to help you obtain past utility bills to help you get a general idea of how much you might expect to spend each month. A realtor can do this by asking for a utility billing history from the selling agent. In some areas, utility information is publicly available and can be found with a little bit of digging. This can include local daily electricity and oil rates that can be calculated to estimate your potential bill.
Some utility companies have usage or cost estimators on their websites to help customers moving into the area calculate quickly a general cost for their services. You can also call up a utility company directly and obtain their current rates and fees. You could also get a home energy rating system evaluation on a home during your due diligence process after putting in an offer and having it accepted. This evaluation looks at factors like the orientation of the home, window-to-wall ratio, energy use in the appliances, heating, lighting and window efficiency, cooling, and many other fine details that impact energy usage in a home. Some real estate experts compare this evaluation to miles per gallon fuel efficiency on a car.
Determine which utilities you will need and use
Another way to help you get an accurate estimate of a home's potential utility costs is to determine which utility services you will actually use and pay for. Most often this includes electricity, sewer or septic services, trash collection, and water. You may not use all of these services. For example, in some small towns, homeowners opt out of trash collection services or they may not even be available. There also may be additional costs considered utilities that you may decide you do not want such as cable or a landline telephone service.
If you are interested in a home that is within a homeowners association some of these utility costs may be included in the mandatory monthly HOA dues. It is always important to know what is required from homeowners as far as homeowners association dues and exactly what is included within that payment. A good thing to be aware of is that these costs are fixed when included in homeowners association dues and there is really no wiggle room to conserve energy and pay less. In some cases, it can also be beneficial to have this fixed rate for certain utilities.
Considering homes with green energy
As energy prices increase many homeowners are taking interest in homes that offer higher energy efficiency rates to help save money on these costs. What is great about this is that more and more home products as well as new construction homes are offering green efficient options. In some cases, the most energy-efficient homes can save hundreds of dollars per month on energy bills. It can be worth looking into finding homes with green energy efficient options to help you keep more of your money in your pocket. You may even want to purchase a home but keep some money available to switch appliances to more energy-efficient ones.
For more information on purchasing a home in Granbury Texas please contact us anytime.