How to Care for a Dock on a Lakefront Home
Posted by Vickie Davies on Tuesday, March 16, 2021 at 2:28 PM
By Vickie Davies / March 16, 2021
Comment
If you find yourself living at a lakefront home, there's a good chance you enjoy the beautiful scenery and pristine home. Likewise, if you own a dock by the lake, you likely love to get out on the water and ride boats, fish, and so forth. While there's a lot to enjoy about that kind of lifestyle, it's also important to care for your property. This includes your dock. You want to make sure the place you park your boat is in safe, quality condition. Here are some steps to take to ensure your dock is taken care of properly.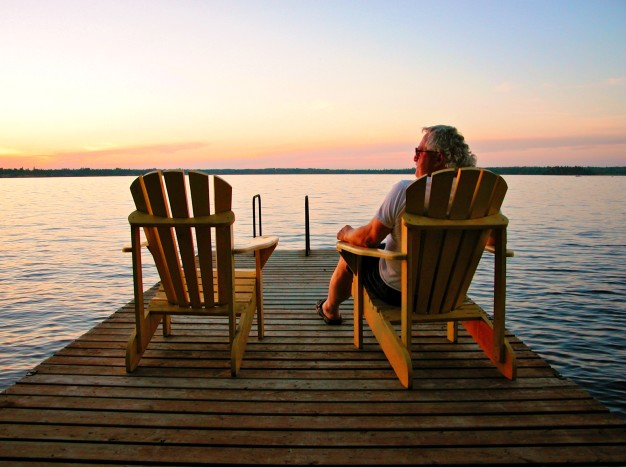 Use treated lumber
Treated lumber is wood that has been infused with different chemical preservatives to help battle against rotting and insects that can develop over time. It's not a foolproof way to keep your lumber from weathering or corroding, but it can have an effect. Using this type of lumber on your dock not only protects it further but also adds to the visual appeal of the dock itself. Any repairs that are needed will make it easier to accomplish if you have this type of wood as opposed to other types.
More: 4 Things to Look for in a Lakefront Inspection
Sealants
Using sealants on your treated lumber dock may not be the best idea for longevity. Because of how the lumber is made, it's meant to handle wet conditions just fine. The lumber will drain out the water more effectively than if you add sealant, which can trap the water in but not let it out. Consider consulting with a docking expert before deciding what types of products to add or not add to your dock in order to protect it properly.
More: 10 Things to Know About Buying Lakefront Property
Pressure washing
Pressure washing your dock isn't a bad idea, but you should consult with a professional to make sure it's done properly. Not all docks are the same. However, if you do find yourself in a position to pressure wash, there are some basic tips to follow to not screw it up:
Don't stand too close to the deck when you power wash. Ideally, you'll want to be at least a foot away from the area you're spraying.
Don't add too much pressure when power washing the dock. Consider 1200-1500 PSI as the maximum level of pressure to apply.
If you do have a different type of wood other than treated lumber, go even lower on the pressure setting. Somewhere between 500-600 may work fine.
However, you decide to go about treating your dock, consulting with a professional and maintaining a consistent amount of maintenance will make your dock look great and lost a long time!
More: Financing Differences when buying a lakefront home
Looking for a home on Lake Granbury? Maybe any waterfront home in our area? Start below by searching our featured areas! We'd love to answer any questions you may have on buying or owning a waterfront or lakefront home with a dock.