How Real Estate has Changed Compared to Pre-Pandemic
Posted by Vickie Davies on Sunday, March 27, 2022 at 10:52 AM
By Vickie Davies / March 27, 2022
Comment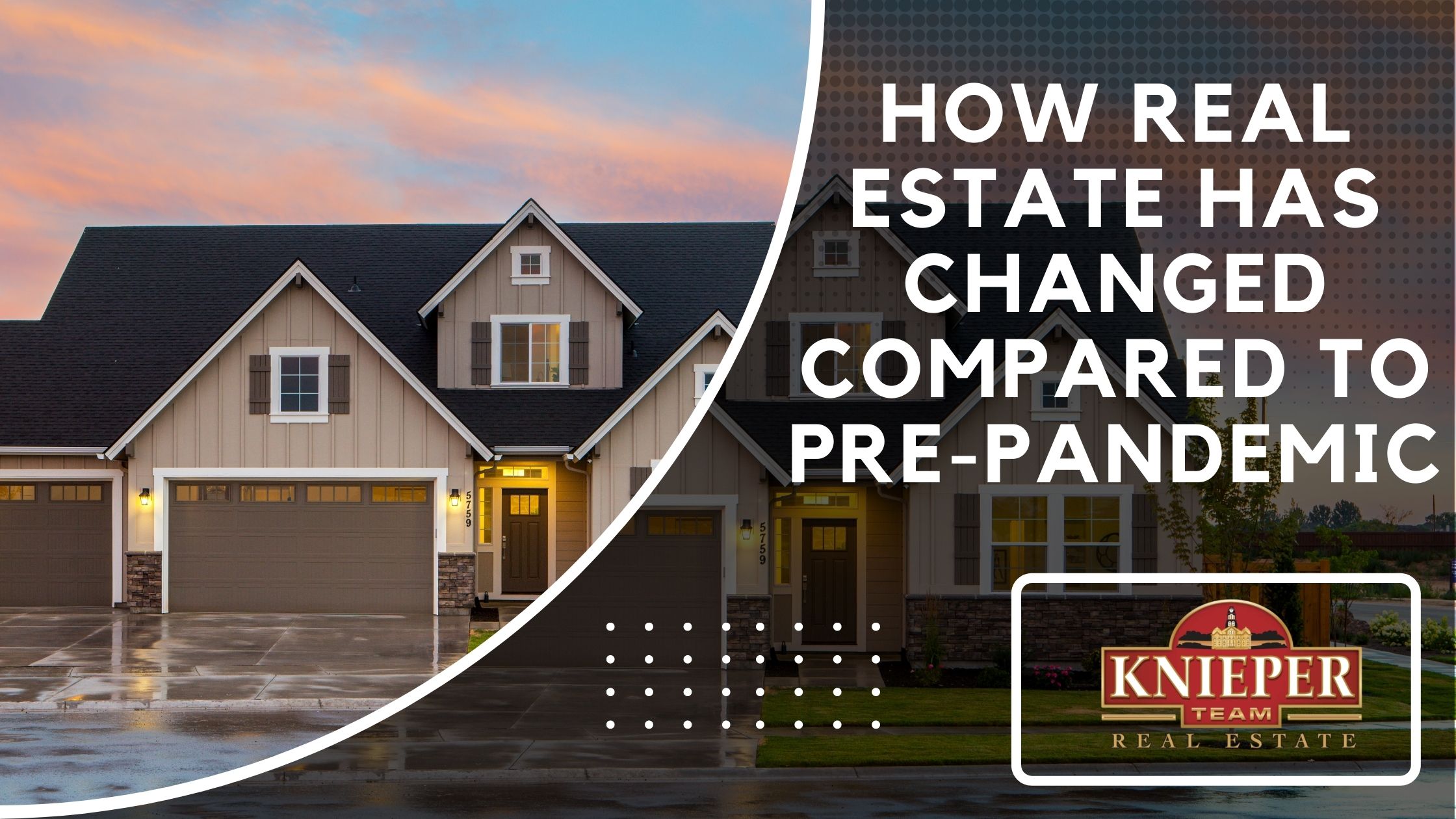 The current real estate market is much different from what it looked like before the massive impact of the pandemic hit the country. Over the past two years, the number of homes for sale dropped a staggering 57% and mortgage prices dropped as well. This caused an increase in demand and lead home prices to grow 25% from December 2019 to December 2021.
In December 2021 the number of home listings dropped 26.8% as compared to December 2020. These numbers mean that there were about 177,000 fewer homes for sale than just one year prior. And December is typically a slower month for real estate because of holidays and cold weather.
But some real estate experts are hoping to see that inventory will begin to stabilize and increase throughout the year. The chief economist at realtor.com, one of the largest real estate companies in the country, has said that they expect the market to stabilize just a little in 2022. Listening levels will still be lower than 2019 and the market will continue to move quickly. Buyers should still expect to be at the top of their game and use the help of a trusted local real estate professional for homebuying success over the next year.
It is also expected that home prices will begin to slow down at the rate at which they are increasing. It's also expected that the pace at which homes will sell will slow down but just slightly. Before the pandemic began the average home sold in a matter of months whereas in some areas during the pandemic homes were selling in as little as 11 days. Even homes in winter were selling at a faster pace than what was considered fast for the peak season.
What should homebuyers be prepared for if shopping for a home in 2022?
It is forecasted that the real estate market will see some more stability this year, but it is still more important than ever to have a real estate agent by your side who knows the current state of the local market where you hope to purchase a home.
Just like over the last two years it is still important to remain patient and not to expect to have the first offer you put in on the first home accepted. The competition will still be high as there will still be more buyers interested in purchasing homes than there are homes currently listed on the market.
You want to make sure you are ready to make a strong and reliable offer to be able to compete with other offers. It is a good idea to be preapproved and have your financing almost completely ready to go. You want to show that you are a strong candidate for mortgage approval and that your offer is strong and has very little chance of falling through.
It is also a very good idea to list out exactly what it is you want from a home and not budge from those main list items that would really cause you to end up with home buyer's remorse. It is not uncommon right now for buyers to purchase in a hurry just to be able to get into a home. You want to make sure that you are purchasing a home you will truly love and not be stuck with a giant investment that you regret.
For more information on purchasing a home in Granbury Texas and surrounding areas please contact us anytime.