How an Increasing Number of First-Time Granbury Buyers are Navigating the Market
Posted by Vickie Davies on Tuesday, November 14, 2023 at 8:44:42 AM
By Vickie Davies / November 14, 2023
Comment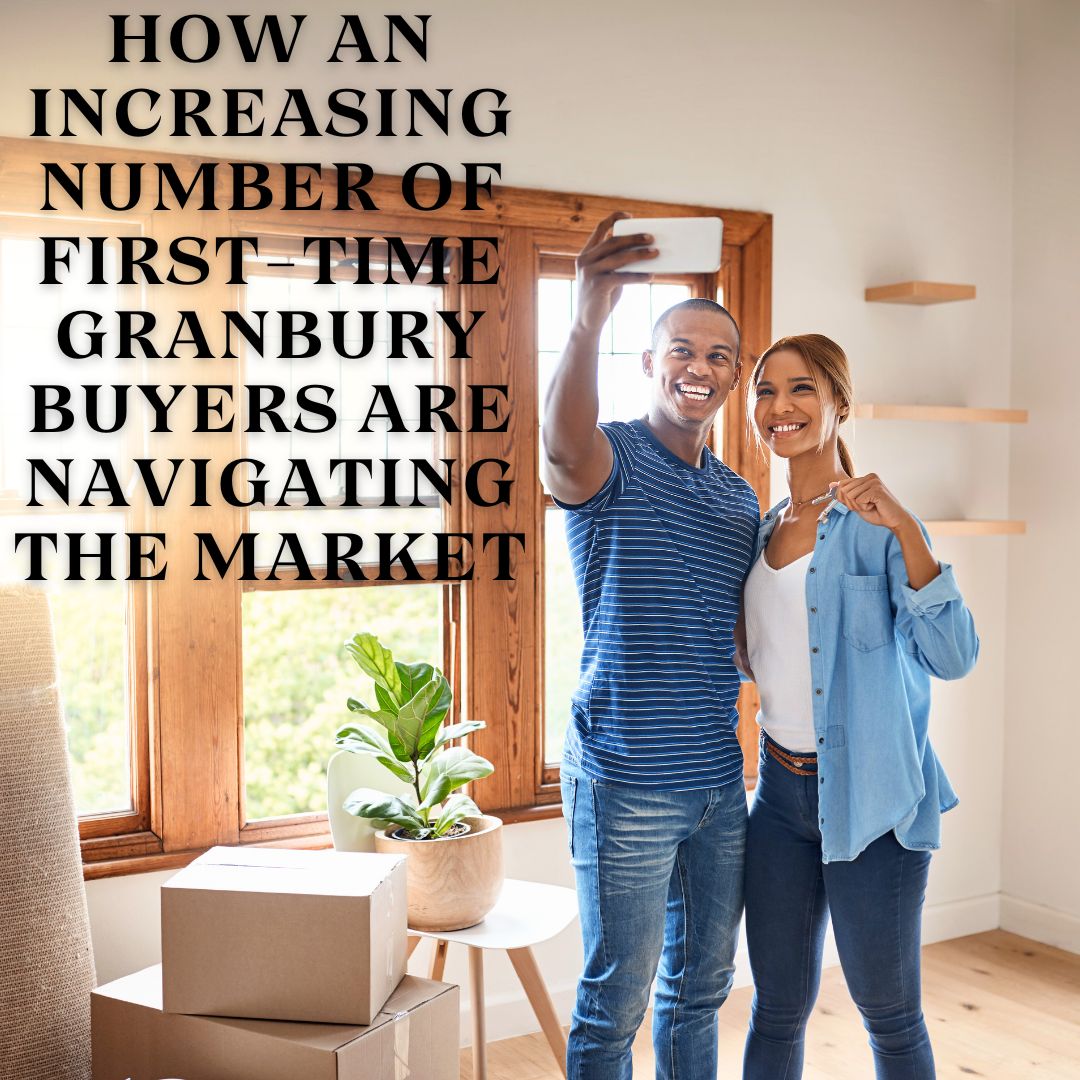 If you have been following real estate news in the last couple of years you have seen the roller coaster of market changes that have been happening. One factor that has been constant in the market is that it has remained a seller's market. Homebuyers have had to navigate a series of challenges especially first-time homebuyers in Granbury.
There have been promising market statistics when it comes to first-time homebuying in Granbury and across the country. Despite all of the headlines describing the very challenging obstacles for first-time homebuyers numbers show that around 1/3 of American homebuyers were first-time buyers. The National Association of Realtors shared this information in their 2023 Profile of Home Buyers and Sellers. The information also showed that it is an increase of 6% from 2022.
Some real estate experts believe that the increase in first-time buyers across the country and here in Granbury is from a drop in competition. This means that the amount of buyers looking for homes decreased from the seemingly crazy amount when mortgage rates hit lows many of us have never seen. In the average real estate market, according to numbers from before the pandemic craziness, first-time buyers made up around 38% of total American homebuyers. These numbers dropped with the increasing challenges of affording quickly rising home prices coupled with incredibly high-interest rates not seen in decades and trying to put together a down payment.
What has kept first-time homebuyers going is that many are in a better place financially to afford a home as compared to previous years. The median household income of first-time buyers according to report numbers was around $95,900 which is up 35% from the previous year. First-time buyers have become more serious about their goal of homeownership and those who are successfully buying homes have put aside other things and made saving for a down payment their main priority. Some home buyers are borrowing against their 401(k) or selling off assets and even borrowing money from family and friends to help make a down payment on a home purchase.
What does the average first-time homebuyer look like?
Not only are statistics recorded about whether buyers are purchasing their first home or their 12th, but statistics about their backgrounds are recorded as well. Research shows that it's an increasing number of first-time homebuyers are part of a couple or are purchasing a home in partnership with a friend or family member. Dual-income first-time homebuyers made up more than half of the first-time buyers in the market in the last year. Around 59% of first-time homebuyers were married couples, 9% were unmarried couples, and only 19% for single women and 10% for single men.
When many of us think of purchasing a home we often think of young families looking for space that fits them best or that they can focus on a growing family in. However, results from The National Association of Realtors survey showed that 70% of homebuyers had no children living with them under the age of 18. Homebuyers with children made up the lowest number of buyers that the National Association of Realtors has ever recorded according to Jessica Lautz the deputy chief economist at NAR.
What homes are being sought after?
The average home purchased in the last year was a three-bedroom and two-bathroom single-family house around 1,860 square feet in size. Most homes were purchased in the suburbs and built around the mid-1980s. Around 79% of homes bought/sold were single-family properties. Homes with shared walls like a townhome only came in at 8% of home sales. Only 13% of homes purchased were new construction homes and most of those homes were sold to buyers who had a high priority of not having to do anything at all to the home they purchased. Homeowners who did not want to spend time and money having to repair or upgrade major systems.
Numbers also showed that there were fewer buyers purchasing homes in rural areas as compared to the year prior. They also showed that the number of people purchasing homes in urban areas increased from 10% to 14% in the last year.
No matter the market condition Granbury homebuyers are finding a way to make their home purchase work. If you are looking for a Granbury home I am happy to help. Contact me any time for any Granbury real estate needs.