Granbury's Haunted History Comes Alive in October
Posted by Vickie Davies on Monday, October 11, 2021 at 8:22 AM
By Vickie Davies / October 11, 2021
Comment
Granbury, Texas is a pretty cool little town with a rich history that includes a haunted past. Many residents of Granbury claim that it is flooded with ghosts and there are plenty of spooky haunts that they hang out in around town. The author of the famous book Haunted Granbury, and the founder of the popular Granbury Ghost and Legends Tour says that the entire historic square is haunted.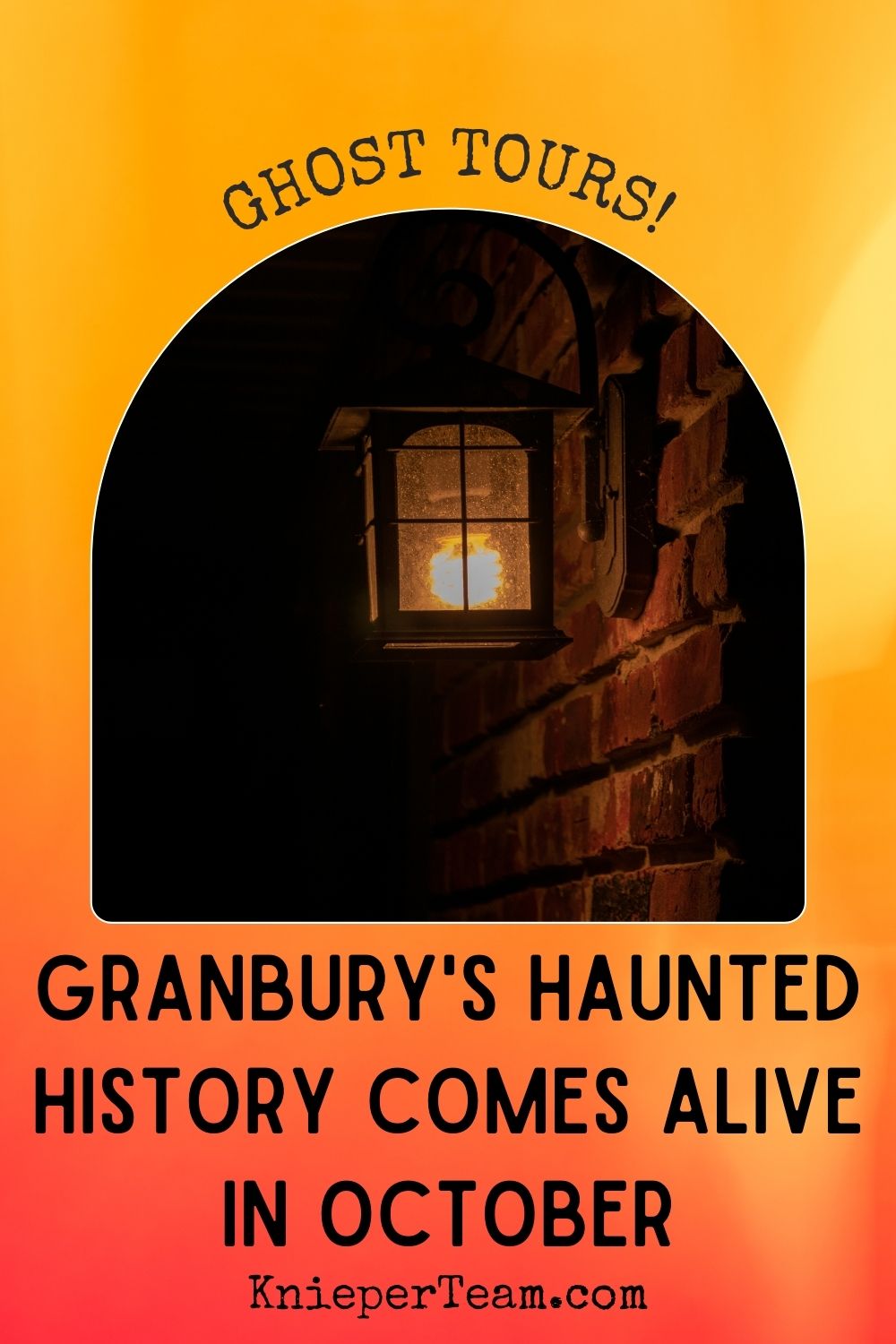 One of the most popular ghost tours in the town of Granbury is at the Gordon House in Langdon Center. It is said that there are several ghosts living in this house and one of the most friendly is a little girl named Audrey. Audrey was only five when she passed away and she lived at the Gordon House. Many believe she still does and is quick to say hello to anyone that comes for a tour.
Those who take the famous tour from the Granbury Ghost and Legends tour company have reported that there have been several strange things that occur during tours. One strange occurrence involves a voice recorder falling off of a bench when no one was nearby to cause the fall. There are several videos that have been taken during tours of the Gordon House, but none of them have captured hard and solid evidence of haunting to change a skeptic's mind. Many who live in Granbury say when you stick around your mind just may change on the fact that there are several ghosts hanging out around downtown Granbury.
Several people who work at the Square Café in downtown Granbury claim they have seen a woman in a red dress several times around the café. Many employees believe they have seen this ghostly woman in red standing on the stairs in the café on several occasions.
Employees at Farina's restaurant also believe that they have ghosts hanging out in the upstairs rooms above the restaurant. One of the employees at Farina's believes that a wine glass flew off the shelf and shattered with no one nearby. Two other customers claim to have witnessed the event as well.
Perhaps the most popular and talked about of haunts is the Old Opera house in Granbury. This is most famously haunted by the ghost of John Wilkes Booth, so say the locals in town. That's right, the famous John Wilkes Booth who assassinated President Abraham Lincoln. History records John Wilkes Booth was tracked down and killed on a Virginia farm, but many people say that something different occurred in his death. They believe he escaped and moved to Granbury Texas using the name John Saint Helen. This is the reason for the name of the store downtown called Saint Helen's. Saint Helen, or Booth, was reported to work at the opera house during the time in which he assassinated President Lincoln. Saint Helen was an actor of the opera house and many people believe that after he died his spirit returned to haunt the opera house.
For more information about the Granbury Ghosts and Legends Tour, you can visit www.granburytours.com
For more information about living in Granbury Texas, including Granbury Texas real estate, please contact us any time.