Granbury is Topping Some Great Lists
Posted by Vickie Davies on Tuesday, February 7, 2023 at 4:18:06 PM
By Vickie Davies / February 7, 2023
Comment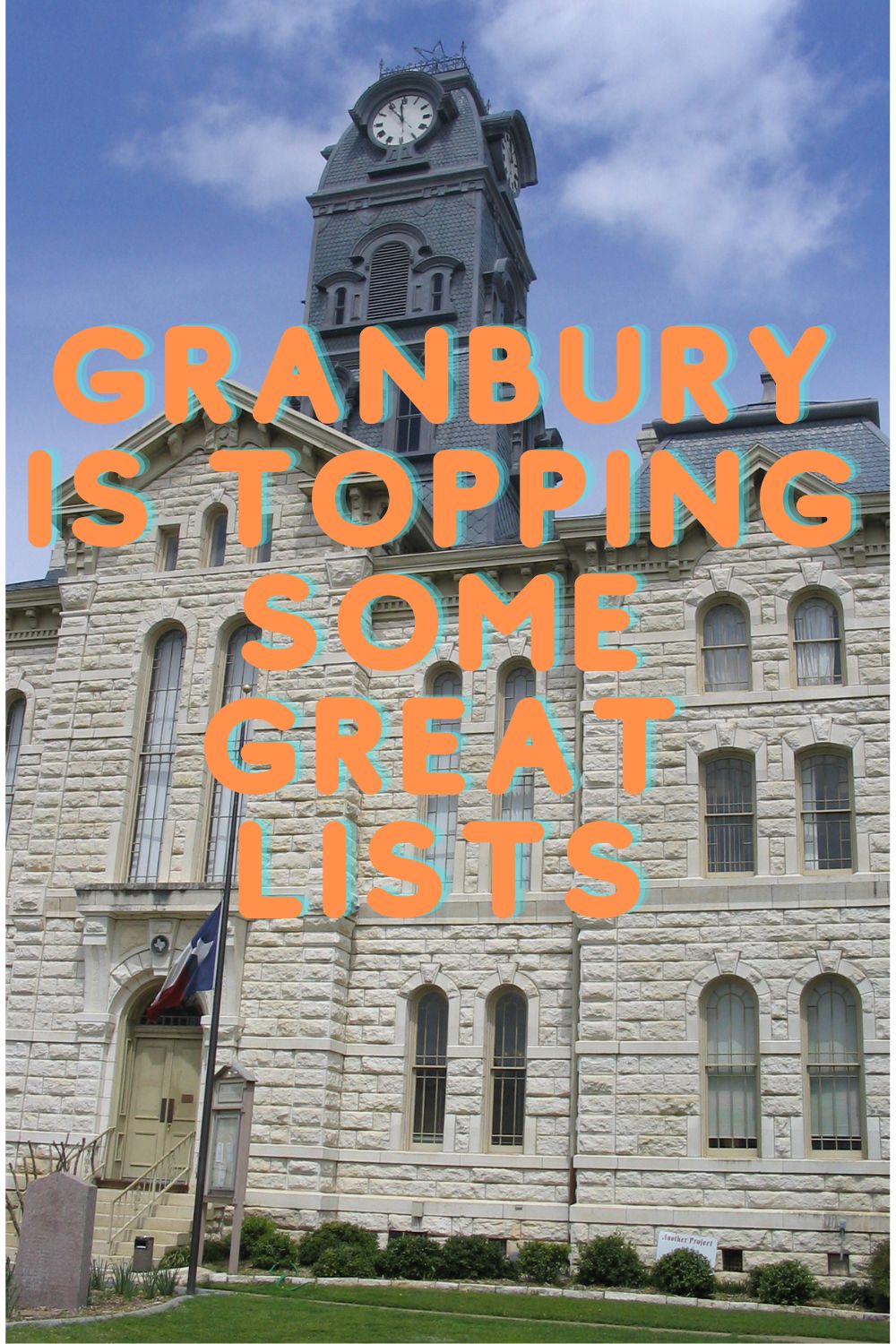 For many people that already live here, we already know that Granbury Texas is a pretty amazing place to live. For those that may be interested in making a move to Granbury or are contemplating making the commitment of purchasing a home in Granbury, you may like to know why so many people love it.
Granbury Texas has been a highly desirable place to live for some time. Recently the town of Granbury made two lists that help to confirm why people love living here and are choosing to move here.
The Two Recent Lists that Granbury is Featured
Granbury is on the "15 Small Towns Near Dallas That Are So Charming " List
The title of the article for this list is "15 Slow-Paced Small Towns Near Dallas Fort Worth Where Life is Still Simple." This is an article written by the website Only in Your State. This website highlights little-known facts and small hidden gems about different locations around the United States that many people may not be aware of to help them learn more about the area where they live and fall more in love with it.
Only in your state reports that the Dallas Fort Worth area is the largest inland metropolitan area in the entire country with a population of more than 7 million people. Though it has the largest urban area in the country it is surrounded by more than 140 small towns and some of them are surprisingly charming and desirable to settle into. Granbury comes in on their list of 15 most charming small towns in the Dallas area at number eight.
Only in Your State describes the towns that made this list as each having their own unique charms and a strong sense of community with outstanding restaurants and shopping. They are places that are worth escaping big city life and enjoying a simpler and slower pace. While we believe Granbury should have topped the list we completely agree it is one of the best small towns in the Dallas-Fort Worth area.
Granbury is on Niche.com's list of 2022 Best Places to Live in Hood County
Hood County is full of a collection of amazing towns with a very high quality of living and amazing real estate properties that retain a higher value in many locations yet are still very affordable. Every year niche.com compiles a list of the best places to live in various locations around the country.
Niche.com bases its ratings on all of the data they collect on locations including real estate statistics, data from local school districts, and even reviews submitted by people that live or have lived in a specific area shared with the website.
For the 2022 Best Places to Live in Hood County list from niche.com the town of Granbury Texas made number three. The featured review from the list highlights that Granbury is a great little Texas town that has activities for people of all ages and there are many great water activities to enjoy on Lake Granbury.
These are just a few insights into why people love Granbury so much there is so much more to discover about why people quickly fall in love with this small town in the Dallas-Fort Worth area of Texas.
For more information on living in the town of Granbury including available Granbury real estate for sale please contact us anytime.