Granbury is in Stage 2 Water Conservation
Posted by Vickie Davies on Wednesday, August 16, 2023 at 4:49 PM
By Vickie Davies / August 16, 2023
Comment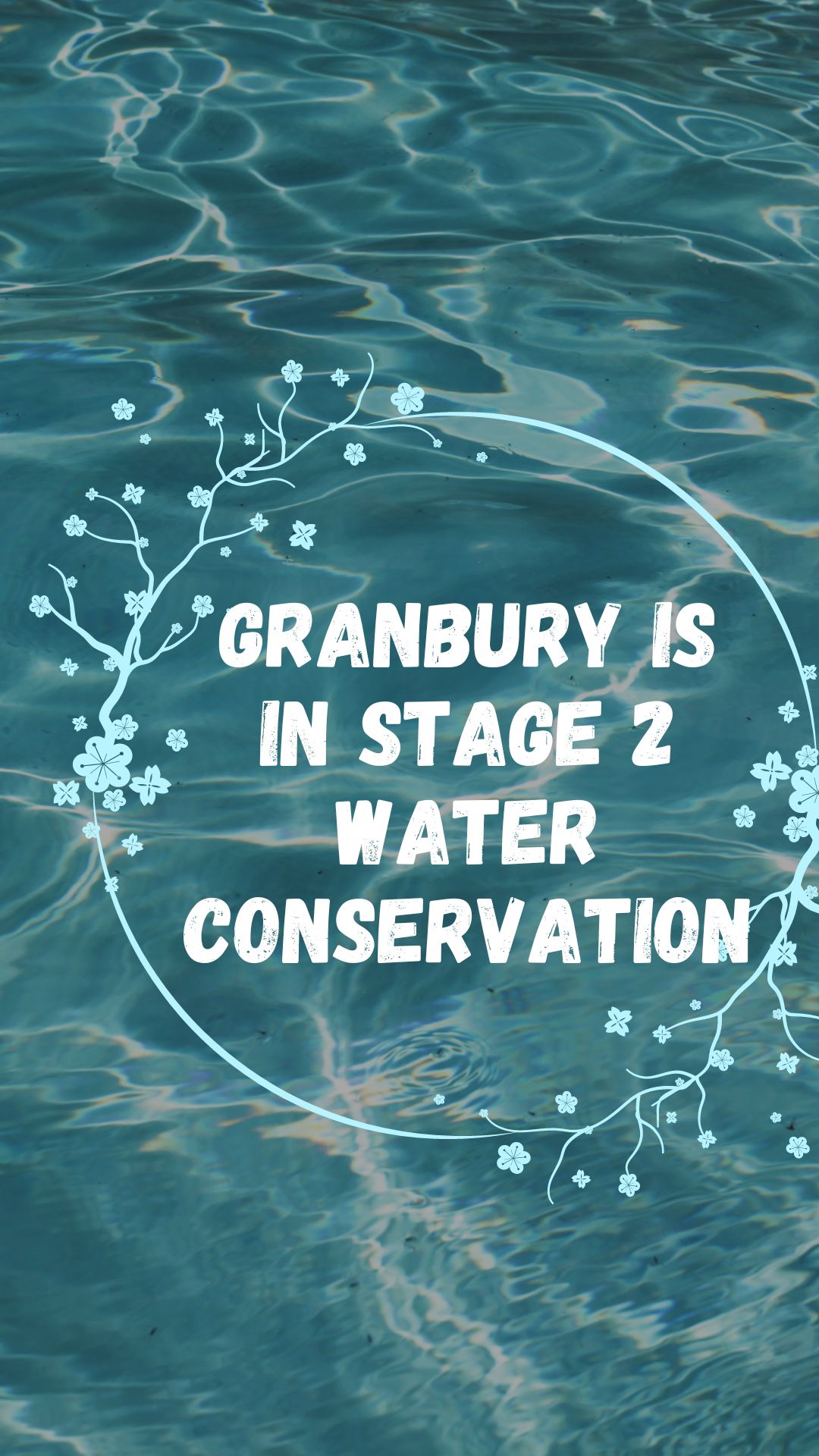 Less than a week ago the city of Granbury announced a stage two water conservation format for all use of Granbury city water as a result of a continuation of drought conditions in the DHood County area. The Stage Two water conservation measures took effect on Friday, August 11.
Information from the United States drought monitor has shown that 90.5% of her county is in severe drought conditions. This measures as the 51st driest year in the past 129 years. The stage two water conservation model is meant to help with moderate water shortage conditions and implements limitations on landscaping, recreational private pools, and washing vehicles. The previous stage one is voluntary and stage two is a required reduction in water usage. Stage three is considered to be severe and stage four is critical. There is also stage five which means that the area is under emergency water shortage.
Measures Granbury homeowners need to take under stage two water conservation
The biggest change to water usage for Granbury homeowners is when it comes to taking care of the landscaping and watering your lawn. The city of Granbury asks that homeowners with odd address numbers for their home number water landscaping only on Wednesdays and Saturdays and that anyone with an even home number limit watering their landscaping to Thursdays and Sundays.
Is also suggested that homeowners only water their lawns at certain times during the day. This is between the hours of 8 PM and midnight or from midnight to 10 AM. Using inground sprinkler irrigation systems is currently prohibited. The city would ask that homeowners only water their lawn using a handheld hose, a watering can that is no larger than 5 gallons, a drip irrigation system, or a faucet-filled bucket.
Limitations for washing cars
If you plan to wash your vehicle at your Granbury home you were asked to only do so within the hours of 8 PM and midnight or midnight to 10 PM. The city also would like homeowners to only wash cars with the use of a shut-off nozzle attached to the end of their garden house.
Personal pool limitations
Adding water to your personal pool is also limited to the same hours as watering your landscaping or washing your vehicle. If you have a fountain or pond with a recirculation system this system is asked to be turned off.
Prohibited use of city water
City has asked that all Granbury homeowners and any residents with access to outdoor city water usage refrain from using city water to wash sidewalks and driveways or parking lots as well as refrain from using the city water supply for dust control. Unless water is being used for fire protection these activities are prohibited until further notice and could result in a fine of up to $500 or having water service shut off.
What about homes using lake water for irrigation?
If you live on or near Lake Granbury and utilize the lake water for irrigation at your home, you are not required to stick to the city of Granbury's stage 2 water conservation rules. If you live near the lake and would like more information about using lake water for landscaping check out our blog post on using lake water for irrigation.
The stage 2 water conservation restrictions only apply to the usage of water that is drawn from the city of Granbury sewer and water utilities. This will greatly help to ensure that all citizens of Granbury have enough fresh water to continue with daily necessary life tasks as the high heat continues and drought conditions remain.
If you are interested in more information about living in Granbury please check out our blog. For more information on available Granbury real estate contact me any time. I am here to help you buy or sell your Granbury home!