Granbury Homebuyers are Wondering if the Housing Market is Overvalued
Posted by Vickie Davies on Tuesday, October 10, 2023 at 6:19:33 PM
By Vickie Davies / October 10, 2023
Comment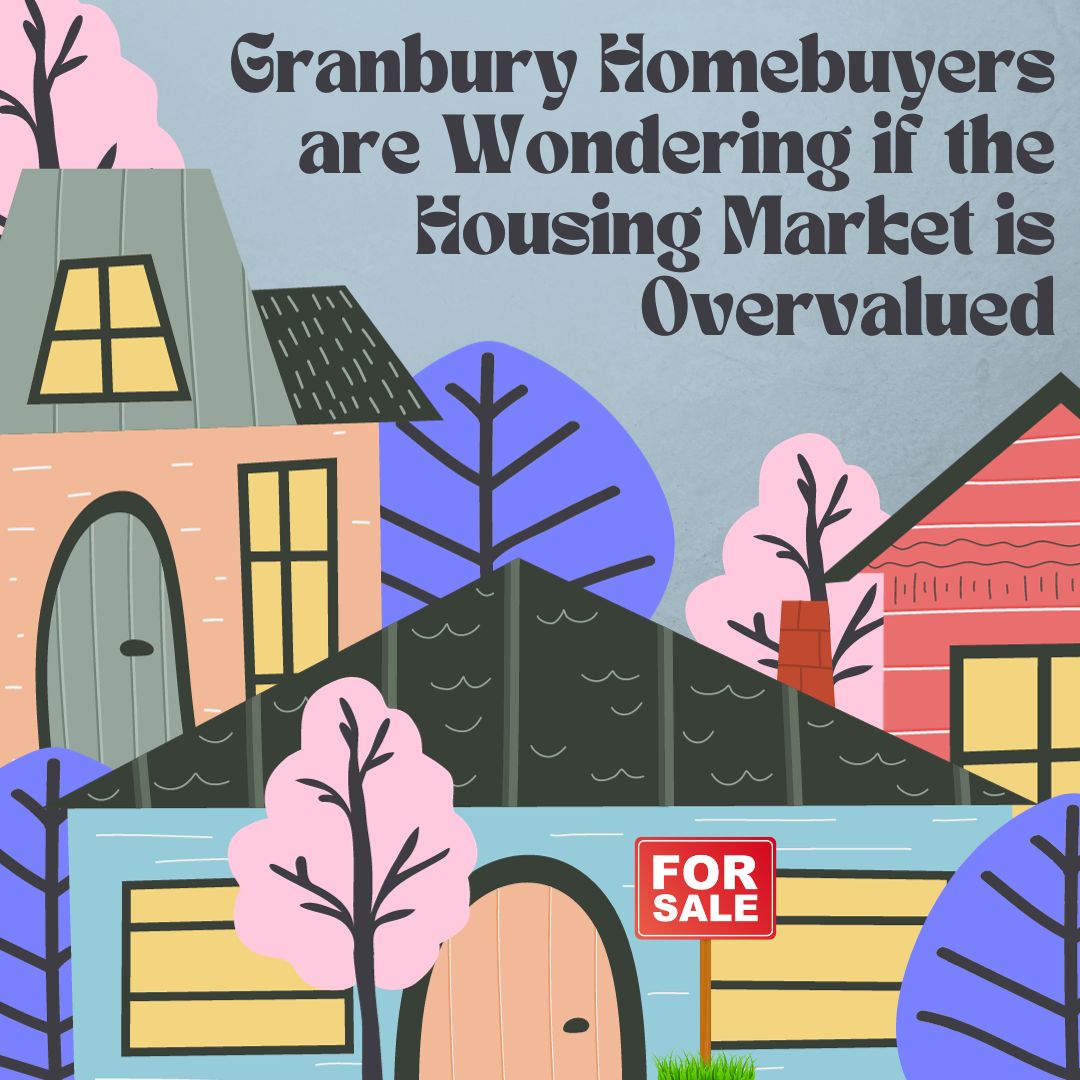 With the rapid increase of mortgage interest rates in the last two years and a rapid increase in home values just before the climbing interest rates, the housing market has presented the need for a different strategy for purchasing a Granbury home. As mortgage rates increased and the number of sold homes decreased, some buyers expected that home prices would begin to fall. Some were hoping to be able to take advantage of foreclosure fire sales.
But home prices did not decline in much of the country and in the most desirable areas to live, prices have continued to increase, not at the rate they did when mortgage rates hit rock bottom, but many homes are holding their value. This has led homebuyers to wonder if homes are overvalued. The answer to this question differs depending on who you ask.
Real estate experts have a mixed bag of opinions. Some experts believe home prices are headed for a decline while others believe that the continued lack of supply unable to meet the current demand has understandably brought home values to where they are.
What Experts Are Saying
An analysis put out earlier this year by Florida Atlantic University and Florida International University showed that 98 out of 100 of America's largest housing markets had homes selling above long-term prices. This indicates homes being overvalued says these school researchers. Most of the highest home values were in southern states.
But if you talk to Devyn Bachman of the real estate consulting firm John Burns Research you will hear that despite affordability challenges the continued demand quiets the argument that home prices are too high.
One thing all experts agree on is that the housing shortage continues and it has made a major impact on the real estate market across the country.
Are We Headed for a Crash?
This is another major question on all American's minds especially those hoping to purchase a home or who have recently purchased one. The consensus among real estate market professionals is that even though some homes may actually be overvalued in the most desirable areas of the country, a housing crash is not likely on the horizon to bring prices back down.
Times today are much different from the recession many Granbury homebuyers can remember around 2008. The shortage of homes for sale compared to the number of buyers looking to purchase a home will continue to hold housing values.
Lenders being held to tighter underwriting rules and laws will also help to prevent another wave of buyers from going into foreclosure or being forced to short-sell their homes. Lenders are no longer able to hand out loans like candy as some did before. And many homeowners are more savvy to be in a position to make plans for adjusted payment options should they need them.
If home prices do decline to correct the market, there are plenty of homeowners that have a very good amount of equity in their homes that they will not end up owing more for their homes than they are worth the way homeowners did in the recession of 2008. Many experts expect there to be some sort of adjustment, but some believe it might be in the form of income increases that catch up to the market or in the form of mortgage rates eventually decreasing.
Experts do agree however that even if some homes are overvalued due to their continued demand, it still makes sense for people to invest in homeownership. Buying a home is a solid purchase even if the market is expected to decline because, at some point, it will increase again. Buying a home is always a stable investment when you have a long-term mindset.
If you are looking to purchase a home in Granbury please contact me. I am happy to help you find a home you will love at a price you can comfortably afford.