Freddy's Frozen Custard is Coming to Granbury
Posted by Vickie Davies on Thursday, June 1, 2023 at 3:40:24 PM
By Vickie Davies / June 1, 2023
Comment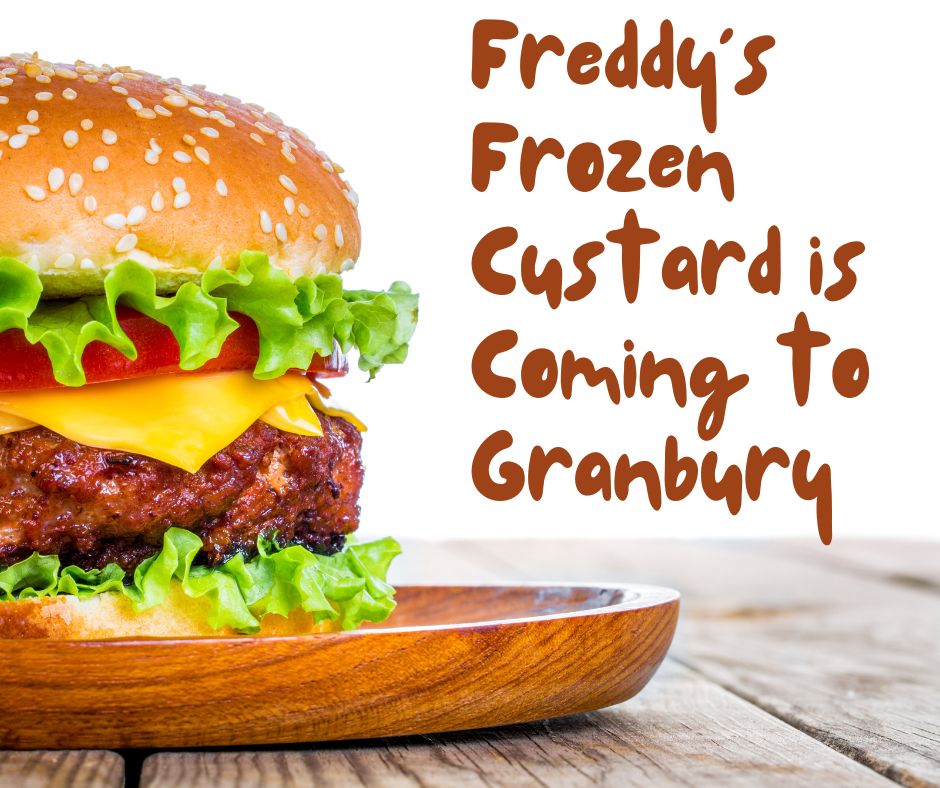 Granbury Lakeside Center is a strip-mall style retail area located along the southern shores of Lake Granbury just across the river from the iconic Historic Granberry Town Square. For some time there has been an empty plat in the parking lot of this shopping center and people have wondered what the plans are for bringing in a new retailer to the space.
Just across the parking lot from the HomeGoods, Ulta, and Five Below stores will be the home of a new Freddy's Frozen Custard and Steakburgers restaurant. This is a national chain restaurant with beginnings in Wichita Kansas that has quickly grown to more than 400 locations across the country. Freddy's has many dedicated fans and if you are a "FredHead" you may already know it's coming to Granbury and are ecstatic about the news.
What You Can Find at Freddy's
Freddy's is famous for their high-quality burgers with thin crispy edges and a meaty center that are not cooked until they are ordered. Other popular menu items include the Vienna hotdogs and of course the frozen custard treats. Freddy's custard is so thick it can be served upside down. The most iconic menu item of course is the steak burger. The shoestring fries are a must-order on the side of your burger as the secret recipe fry seasoning and fry sauce is often attempted at replication yet never successful. This is the only place to experience the signature seasoning and sauce.
Freddy's Also Has a Secret Menu
Fans of Freddy's are well-versed in the existence of a secret menu. Much like In-N-Out Burger it is iconic but not so secret it can be found on the Freddy's website. If you stumble across this menu you may discover that beyond the standard chocolate, vanilla, or concrete custard mix-ins is a whole new world of menu hacks. Much like Starbucks's pink drink, there are special names for secret concrete concoctions that may be worth a try.
Super Secret Hot Dogs
Freddy's serves up superior all-beef Vienna beef hotdogs on a toasted bun. The traditional menu includes several classics like plain or chili and cheese. And looking at the not so secret secret menu you can find even more adventurous fixings for your quality hot dog. But one menu hack that is not shared on either menu is the ability to order the burger dog which is the classic steak burger topped with an all beef hotdog. It is suggested that you order this very secretive sandwich with cheese and fry sauce as well as a bit of relish.
Check everything on the not so secret, secret menu website after trying out all of the traditional menu classics once Freddys opens in Granbury.
For more information about living in Granbury including available Granbury real estate please contact us anytime.