Finding a Loan for New Construction Homes in Granbury
Posted by Vickie Davies on Tuesday, September 26, 2023 at 2:33:36 PM
By Vickie Davies / September 26, 2023
Comment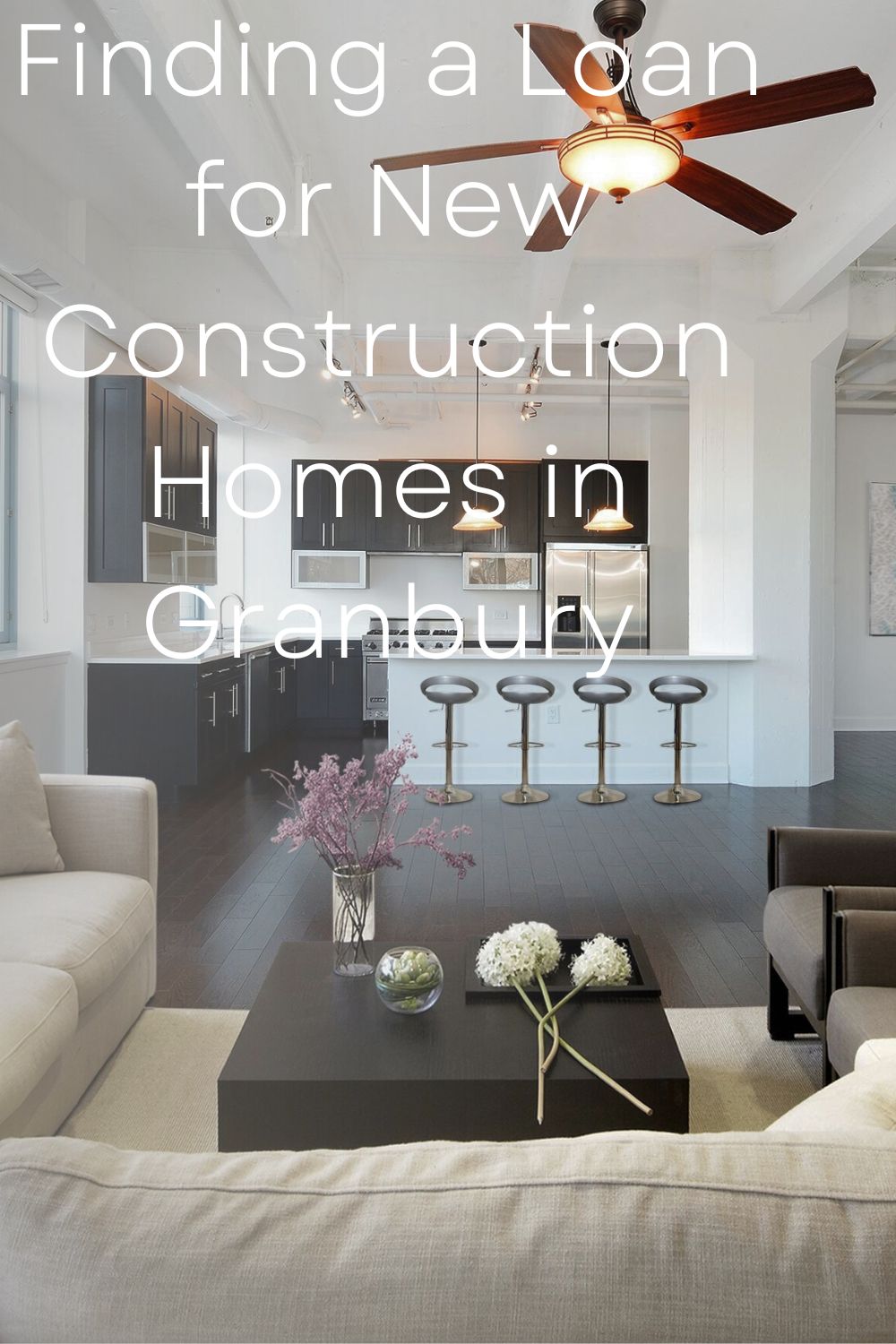 When considering the purchase of a brand new construction home in Granbury some potential buyers wonder if the mortgage process is different from that of purchasing a resell home that has already been lived in. The process is very similar but there are a few minor differences when finding financing for new construction.
Let's look at how a mortgage loan can be different on a new Granbury home purchase
Make sure you have the right loan
When some homebuyers look at loans for new construction homes it can be easy to mistake a construction loan for a new construction loan. They sound very similar but they are two very different loan products. A construction loan is a loan that is very different from your standard home purchase mortgage loan because it is a loan with the understanding of purchasing land and building a custom home from the ground up.
This is a very different scenario from purchasing a brand new construction home that already has plans and permits in place to be built by a builder within an established and planned community. There are different qualifiers for purchasing a custom-built home on land than purchasing a home with plans in place from a builder.
Finding the right lender for a new construction home
Many times when visiting a planned neighborhood the builder may already have a model built and ready for buyers to come and tour. During this tour, you may be made aware of the different lots available and ready for building and what type of home will be built on what lot. While shopping for a loan you might discover that the builder constructing the neighborhood has a lender that they prefer to work with.
The agent working with the builder will probably encourage you to apply for a mortgage loan through their preferred lender and that there may be extra benefits for homebuyers who choose to use a loan from this preferred lender, these are often called builder incentives. It could be anything from help with closing costs to a lower interest rate.
When speaking with the builder's representative agent it is good to note that you are not regulated to use the lender that the builder would prefer to work with and you are also not held to only working with the agent that shared information with you at the model home. You are within your own freedom to hire your own buyer's agent (which we highly recommend) and shop around for your best mortgage opportunities.
When looking for your best mortgage opportunity it is always best to consider more than one option and to make sure that you are using a lender that is experienced with purchasing new construction homes. There could be hick-ups or delays with new construction and it is good to have a lender that is knowledgeable of potential setbacks and willing to be flexible with them.
Qualifying for a mortgage on new construction
The qualification process for a new construction home is very similar to that of a home that was previously lived in. Lenders look at the same main attributes including the borrower's debt-to-income ratio and their credit score as well as their current income and employment status. They will also determine how much the home will be worth which could take a bit longer if the home is not near completion.
There are some things that could happen in the purchase process that also often happen with the purchase process in a resold home like the appraisal coming in low. This is not uncommon but it could be a little more difficult to deal with when you are purchasing new construction. It is a good idea to have a helpful and experienced local real estate agent to help you work with the appraiser and your lender to get the numbers as close to each other as possible.
Obtaining a certificate of occupancy
When purchasing a new construction home there is a step you will have that is not included in the purchase of a resale home. This is obtaining a certificate of occupancy. This is official paperwork that states the property has been deemed safe and habitable. This certificate of occupancy is required for many lenders to finalize the loan. The certificate of occupancy is given by an inspector after they have looked over the home and deemed it to be in accordance with all of the current safety codes and laws.
Builders deposit
Another difference in purchasing a new construction home is the builder's deposit. It is a very similar concept to earnest money deposit but this deposit is usually a higher monetary amount as compared to earnest money. This is because the builder is taking on a risk by building the home for you and it helps give an added level of protection to the building company.
The most common builder's deposit amount is around 5% of the final home price. If a home buyer decides to add custom features to the home this could potentially increase the required builder's deposit which is something to be aware of. If you back out of the purchase for reasons other than agreed-upon contingencies then you will lose the builder's deposit money.
Probability of interest rates increasing before the home is finished
Mortgage interest rates can change pretty quickly and have a good chance of changing before a new construction home is finished and a mortgage rate is locked in. It may be a good idea to ask about a rate extension lock for a new construction home. An extension lock may cost more money and is something to be aware of but can be very helpful as you can request locks for up to 270 days. It is good to ask the possibility of this upfront so that it can be beneficial for you.
If you are considering the purchase of a new construction home in Granbury please contact me. I am a local Granbury agent with extensive knowledge of all Granbury real estate including lake real estate, properties with land, and new construction. Contact me any time to start your Granbury home purchase.