Financing Differences When Buying a Lake Home
Posted by Vickie Davies on Thursday, October 29, 2020 at 8:22 AM
By Vickie Davies / October 29, 2020
Comment
You might think that buying a lakefront home is no different than a non-lakefront home but surprisingly, financing and inspections can be quite different. Whether you are buying a primary residence or a second home on the lake, Lake homes generally appreciate faster than a non-lake home so it's a great way to build wealth over time. Even though the equity is not always liquid, it can certainly act as an asset for emergencies, future financial planning, or simply providing for retirement.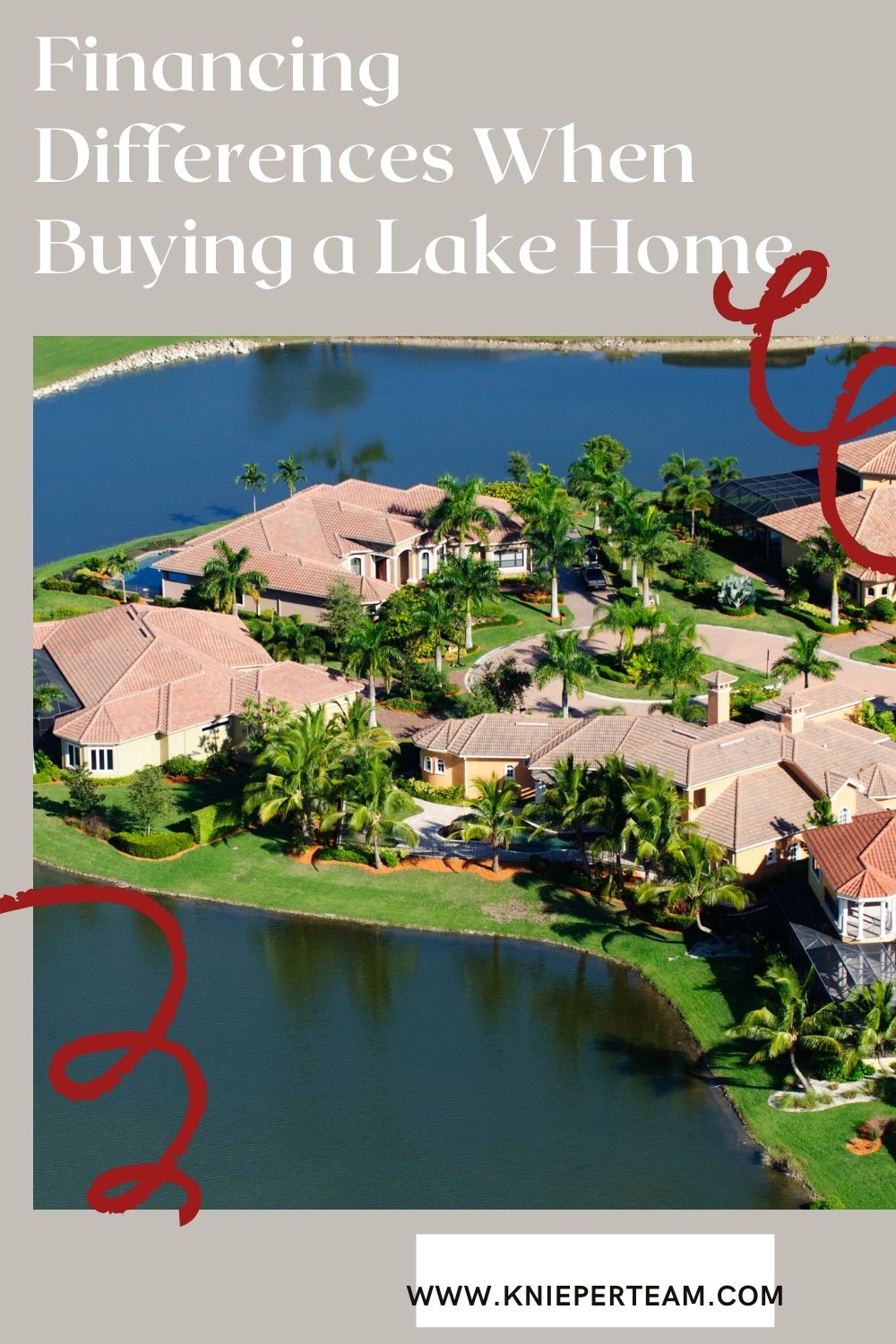 Financing is fairly similar regardless of the type of home you want to buy but there can be additional costs. Flood insurance, certain contingencies, and specific inspections may be required by your lender depending on the type of loan you are acquiring.
Flood insurance and maintenance is probably one of the top differences to buying a lakefront home versus a non-lakefront home. You may have higher than average homeowner insurance costs even if you are not required to have flood insurance. However, it is something to consider as even just a few inches of water can create costly damage to a home and most homeowner's insurance policies don't typically cover flood issues.
Additional maintenance may come into play when lenders discuss debt to income ratio and additional funds needed for maintenance. Lenders may realize that owning a lakefront home will require more monthly allowance and maintenance, lowering the income, and changing how much home you can really afford. If you are dead set on a lakefront home, it's important to mention this to your lender so that all of your bases are covered and you don't end up losing the house at the last minute with financing falling through.
It's important to finance your home during a year of stability. And while 20/20 has been anything but stable, the real estate market has actually done quite well. Real estate interest rates are still extremely low so it's actually a great year to take on debt for a long-term purchase. Your home affordability becomes much greater meaning that with lower interest rates, you can actually afford a higher monthly mortgage payment seeing that the interest rate is not the primary obstacle to purchasing the home.
Consider the use of the lakefront property and classify it appropriately. When you're taking on financing for a lakefront home you'll need to classify the property based on how it will be used. Will it be your primary residence, secondary residence, or investment property? This may affect your interest rate and may require you to have a higher credit score.
Related: 4 Must-Dos When Buying Lakefront Property
What's the difference between a secondary home and an investment property?
An investment property will be used as a short-term rental. Many folks in Granbury Texas use their lakefront homes as rental investments whether for vacations or year-round. Each lender will take into consideration how the property will be used and may adjust the financing terms based on these criteria. Typically, a lakefront home can remain a secondary residence if the home is rented for no more than 180 days a year and you occupy the home at least 10% of the time. If you rent for 15 days or more you'll need to report rental income on your taxes.
Be on the lookout for niche financing options.
As Lake Granbury real estate agents we have access to multiple financing options and programs with lenders that are well aware of lakefront home purchases. It is truly a benefit to understand how to purchase a lakefront home from a qualified agent as well as connect with a lakefront financing mortgage officer to make sure that all the bases are covered and all addendum's and paperwork is correctly classified.
Again, while there's not a lot of difference between buying a lakefront home in a non-lakefront home, having the resources and tools surrounding you that understand the process and the questions to ask and really save time and stress. When you're ready to purchase or even sell your lakefront home in Granbury Texas and surrounding areas, give us a call.
Browse Featured Communities