Fannie Mae and Freddie Mac Will Start Using Alternative Credit Scores
Posted by Vickie Davies on Tuesday, November 1, 2022 at 6:03:52 PM
By Vickie Davies / November 1, 2022
Comment
The federal government is expanding its methods for collecting credit score information from potential mortgage borrowers in hopes to help get more Americans into new homes.
Recently the Federal Housing Finance Agency shared at the Mortgage Bankers Association's Annual Conference that they have approved two new credit score models called the FICO 10T and the VantageScore 4.0. These credit score models will be used by Fannie Mae and Freddie Mac in mortgage loans.
For a very long time, both entities have relied on the classic FICO credit score system and it has done a good job, but lately, there has been a need for innovations when it comes to credit score modeling.
The president and CEO of VantageScore company Silvio Tavares has shared his thoughts on the use of their new credit score model. He believes it will usher in new a more equitable era of financial inclusion. He believes it will enable millions of credit-worthy Americans to get access to mortgages they may not have been able to before.
Fannie Mae and Freddie Mac are institutions that were created by Congress and are currently federally backed mortgage institutions. These two institutions guarantee a majority of mortgages that are created in the United States. For this reason, a majority of lenders follow the rules and guidelines set out by these institutions when they are approving mortgages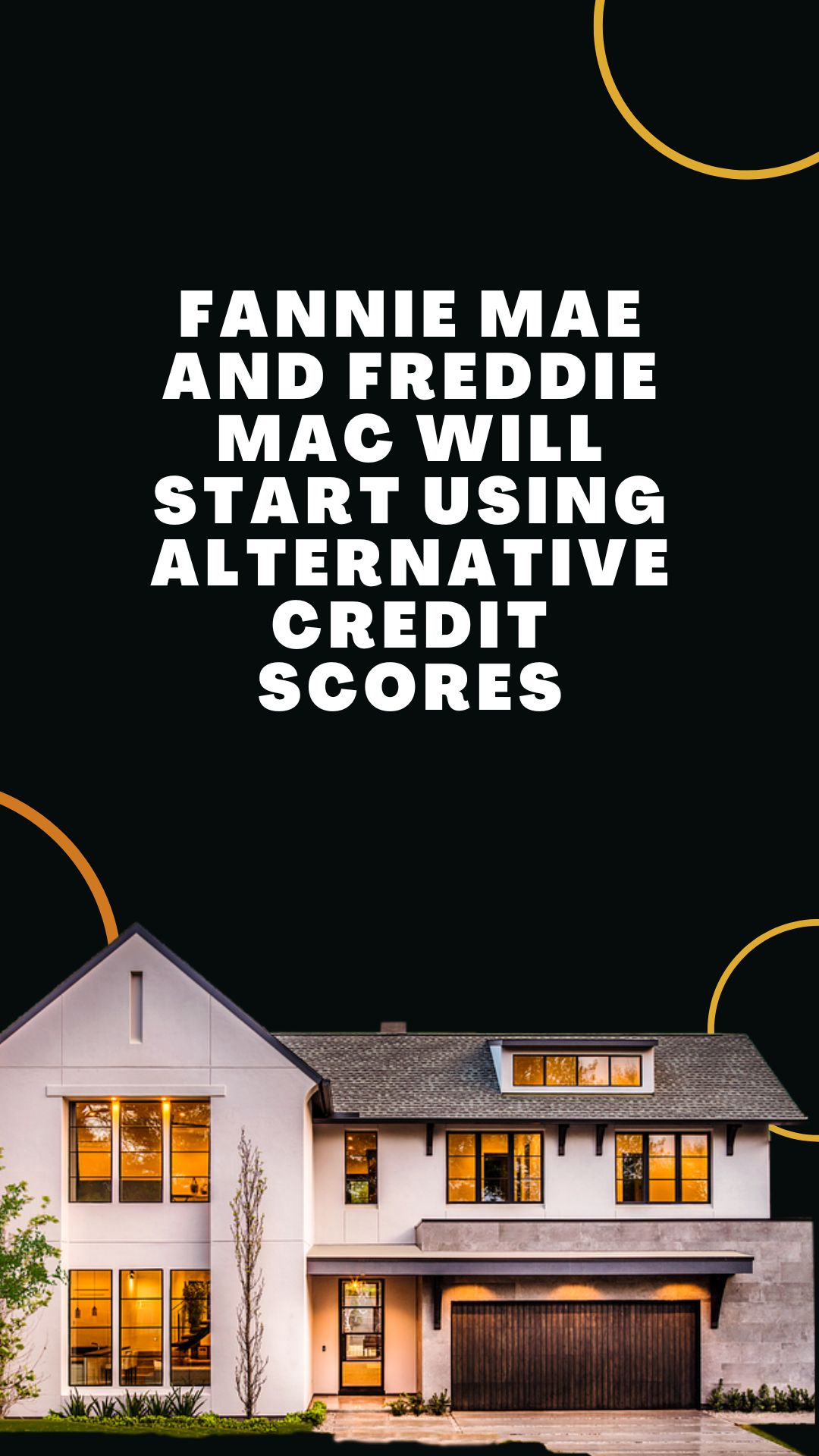 When it comes to the credit score requirements for mortgage loans a borrower's credit score usually will impact the pricing of the loan and many other factors. In 2017 a senate bill was proposed to have these agencies adopt an alternative scoring model as FICO only considers a borrower's paid debts.
The two new credit score models aim to have a more accurate and inclusive look into a borrower's credit history. They will look at a broader range of payment history data from the borrower including items like cell phone bills and utility bills as well as rental payments to help determine creditworthiness and responsibility with payments.
Many believe that these new credit models will benefit both lenders and borrowers. It gives borrowers the ability for lenders to look at a wider range of payments being made and it also gives a lender more insight into the full picture of a borrower's responsibility with making important payments.
For more information on real estate in Granbury Texas and surrounding areas please contact us anytime.
More Buyer Information: