Fall Fun in Granbury 2023
Posted by Vickie Davies on Thursday, September 28, 2023 at 4:40 PM
By Vickie Davies / September 28, 2023
Comment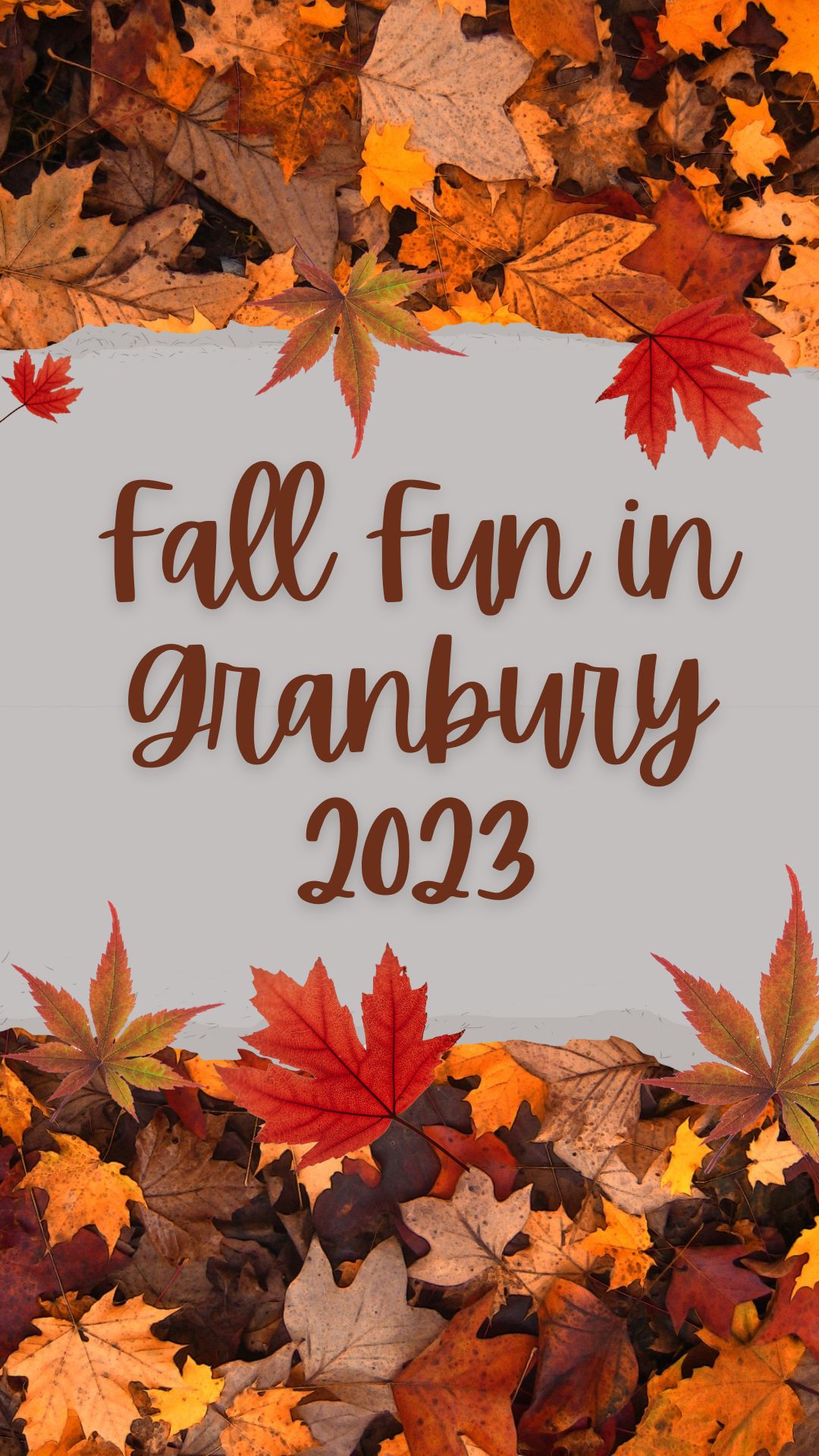 Granbury is one of the most charming historic small towns in the Dallas-Fort Worth area. Several times it has been voted one of the best small towns in Texas and in America. There is always something fun to do or a community festival to take part in and because of this Granbury has been named the official celebration capital of Texas. If you have just moved to Granbury or are considering a move here and are curious to know what there is to do here check out these fall events coming up in October.
Romancing the Monarch
Did you know Monarch butterflies take a "migration" path right through Granbury? Granbury has a Mayor's Monarch Pledge and a festival On October 7th. This fun Granbury tradition happens every first Saturday in October. Come have some fun celebrating the Monarch butterflies at a free festival. Learn how and why these butterflies are tagged by the Lake Granbury Master Gardners.
Oktoberfest
Celebrate the arrival of October with this time-honored fall festival tradition. Oktoberfest is the first weekend of October from the 6th through the 8th. The downtown square becomes a small German village with great food, vendors, and more. This is a free event to enter and different foods and goods come at their own cost. The festival will run from 4 to 10 pm daily.
The 6th Annual Ghost Run
Stay active as the seasons change and the holidays approach. The race is chip-timed and offers medals for first--, second, and third-place runners in each event. There are also participation medals and special awards trophies. It is important to note that you must register prior to the run there is no day of registration. Register as soon as possible there is a 250 participant limit. The race will begin at 6 p.m. in Hewlett Park.
Nevermore Show
This is the third season of The Edgar Allen Poe Experience in Granbury. The Brian Clowdus Experiences cast will be performing an interactive performance where you have to determine if you are a guest at the party or a fellow patient in the asylum. Previous shows have sold out so get your tickets early. This is a very spooky experience following Poe's last days. You become immersed in the experience. You move around the venue and become part of the story.
Performances will be on Thursday through Sunday nights weekly through October 29 at the Landon Center Art Gallery on Pearl Street. You can buy tickets online at the Brian Clowdus Experiences website.
Harvest Moon Festival
Every year this annual festival is highly anticipated in Granbury. The Historic Downtown Square comes alive with over 100 fine art and fine craft artists from around the country for the Harvest Moon Festival. This year the festival will be on October 28 and 29th with availability to take in art early on Friday afternoon. There will also be several food trucks and live music as well as a fun street dance on Saturday night from 7 to 10 PM.
If you are interested in learning more about what Granbury has to offer please contact me. You can also browse through our blog for insights about real estate and other aspects of Granbury culture. I am happy to help you find a Granbury home in a neighborhood that best fits your lifestyle wants and needs. Contact me anytime for any questions on Granbury real estate to get started on your Granbury home purchase.