Do All Lakefront Homes Require Flood Insurance?
Posted by Vickie Davies on Tuesday, February 21, 2023 at 5:04:15 PM
By Vickie Davies / February 21, 2023
Comment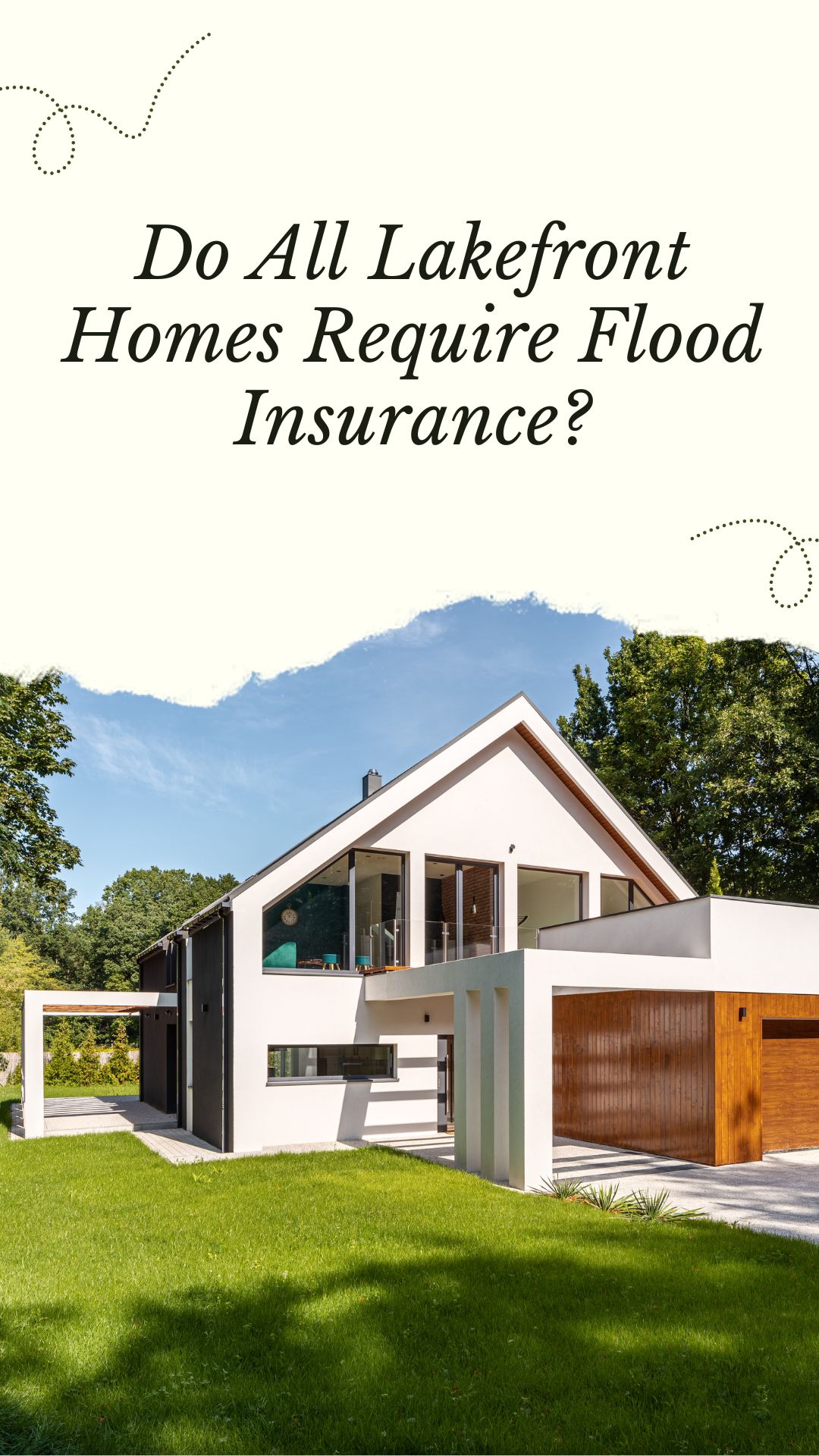 When purchasing a home near water many Granbury Texas home buyers have a common question that waterfront home buyers around the country have. This question is, "will I be required to purchase flood insurance?" The reason buyers are curious about this is that flood insurance can cost a significant sum of extra money. It is wise for every hopeful Granbury lake homeowner to budget wisely and asking this question is a smart move.
Somewhere around 15% of all lakefront properties in the country will require added flood insurance by a mortgage loan lender to be able to approve and close on the mortgage loan when purchasing a lake home. Often this is determined through the FEMA flood insurance rate maps. If the property is located within what is determined as a flood zone according to these flood insurance rate maps from the government then a mortgage lender will require the home buyer to have proof they have obtained extra flood insurance before they approve and finalize the home loan and allow you to purchase your lake home.
Good information to know about flood insurance should you be required to obtain it
If you have found a dream Lake Granbury home that you would like to make an offer on it is a great idea to ask your realtor to pull the flood certificate and help determine if the lake property is within a flood zone.
What some people are unaware of is that FEMA flood maps change daily. You want to make sure you check the flood map or flood certificate on your own. Relying solely on information given in the listing from the seller or the listing agent may not be the most current and reliable information about flood zones. It is always best to pull the most recent information when relating it to your lender.
It is especially important for waterfront homeowners to not make the common mistake of thinking homeowners insurance will cover flood damage. Homeowners' standard insurance policies do cover a small amount of rain damage but a home filled with water as a result of a neighboring body of water will never be covered by standard insurance.
Homes with basements may have a higher insurance cost as a basement in a flood area is seen as a higher risk. The National Flood Insurance Program limits coverage for basements, crawlspace spaces, and any other area of a home below ground level.
It is best to look at more than one flood insurance program to help determine what the best coverage for your home would be if it would be required in order to secure a mortgage loan. It is always best to shop around for insurance rates in the same way that it is good to shop for mortgage loans.
What can you do if you believe a property is wrongly placed in a flood zone on the map?
If you feel a property has been wrongly placed into a flood zone it can be appealed using a LOMA or letter of map amendment. This will take some time and is probably a better strategy for anyone who has found their home to be in a flood zone after they already own it.
For more information on purchasing a lake home in Granbury Texas don't hesitate to get in touch with us any time.