A Common Mistake Made by Homeowners; Don't Let it Effect Selling Your Home
Posted by Vickie Davies on Thursday, April 1, 2021 at 8:02 AM
By Vickie Davies / April 1, 2021
Comment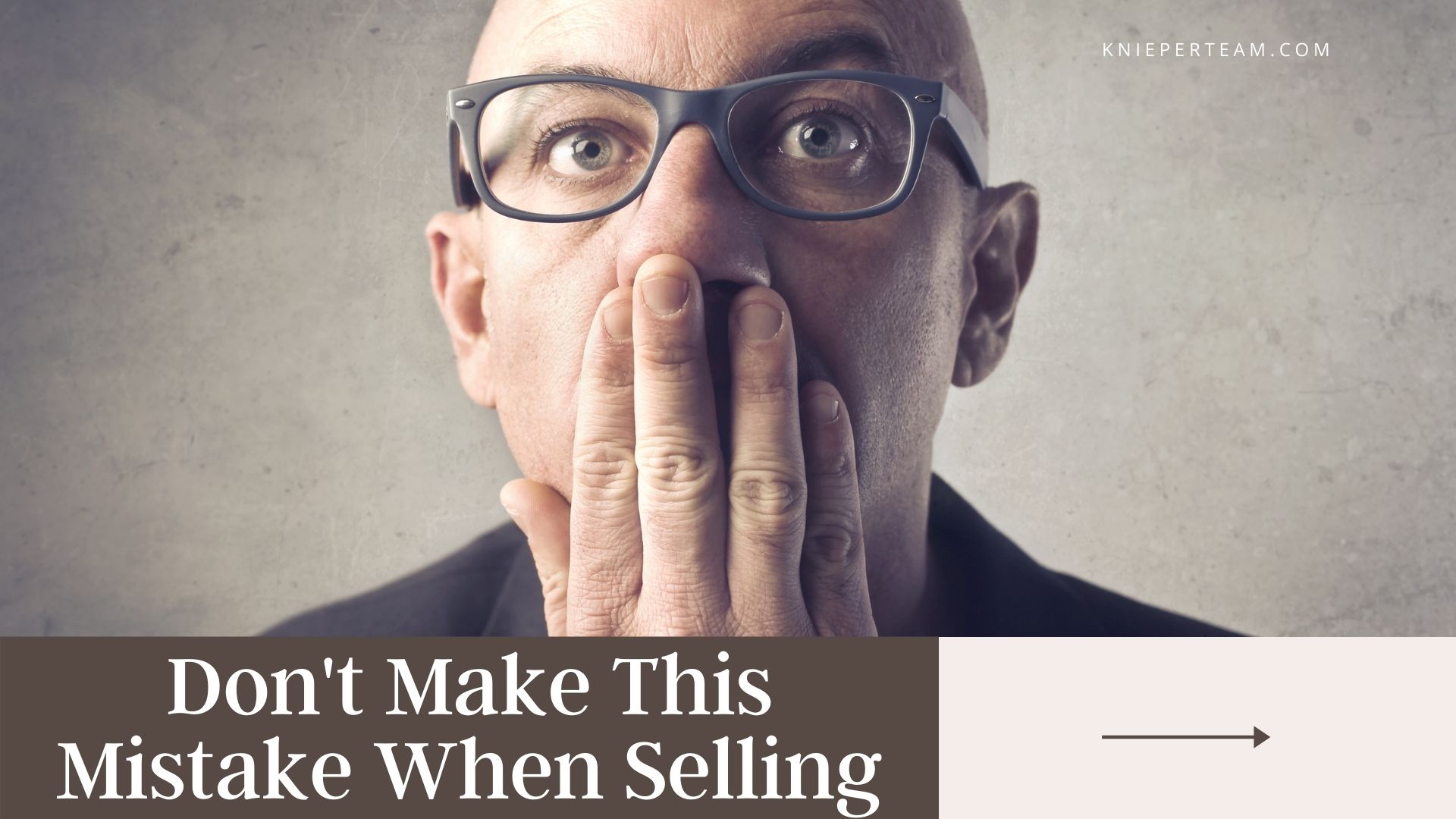 Many homeowners have found it a necessity to put off minor home repairs, finding a way to just live with the issue at hand. For example, a dripping faucet in the bathroom can be easily overlooked instead of repairing it, keeping those couple of extra dollars in your pocket. However, when it comes time to sell your home, what may have been minor and livable to you could be unacceptable to a potential buyer, even in today's crazy seller's market!
The tendency to postpone repairs if they don't disrupt your day-to-day living brings with it a tremendous list of "things-to-do" when it comes time to sell. In today's real estate market, sellers are less likely to find a buyer who would be tolerant of a dripping bathroom faucet or a flickering light in the closet.
One of the biggest mistakes homeowners make when it's time to put their homes on the market is to overlook the small things, often not seeing them because they have become so used to living with them. Repairing the roof or eliminating a leak in the basement is on the top of a homeowners list, but when it comes to a home inspection, the minor things will show up as well. Experts recommend that homeowners keep at least $5000 in the bank for repairs that may show up during the home inspection, but just one issue like getting your electrical wiring up to code could eat up that entire amount. This is just one of the reasons why it is in a homeowner's best interest to complete minor repairs as they happen instead of waiting until it's time to prepare the home for sale.
Related: 3 Things to Do if You Want to Sell This Year
In addition to making sure that the home is in tip-top shape prior to putting it on the market, a homeowner should also consider upgrades that will help to entice a potential buyer. Upgrades and enhancements could include changing the flooring, new paint, kitchen upgrades or changes like cabinet knobs, and making sure the lighting in the home will show it in its best possible light.
In today's fluctuating housing market, homeowners don't have to do a lot but should tend to the little things that a buyer will notice. Major issues can be a factor for sure, but overlooking the small things shows buyers that you may have overlooked larger issues. No matter how small the problem may seem to you, it could be the difference of a potential buyer making an offer or not.
Thinking of listing your Granbury TX home? Find out what it could be worth if you sold it today! Contact a Listing Agent today.