Catch Great Live Entertainment at the New Granbury Live
Posted by Vickie Davies on Tuesday, July 11, 2023 at 2:39:18 PM
By Vickie Davies / July 11, 2023
Comment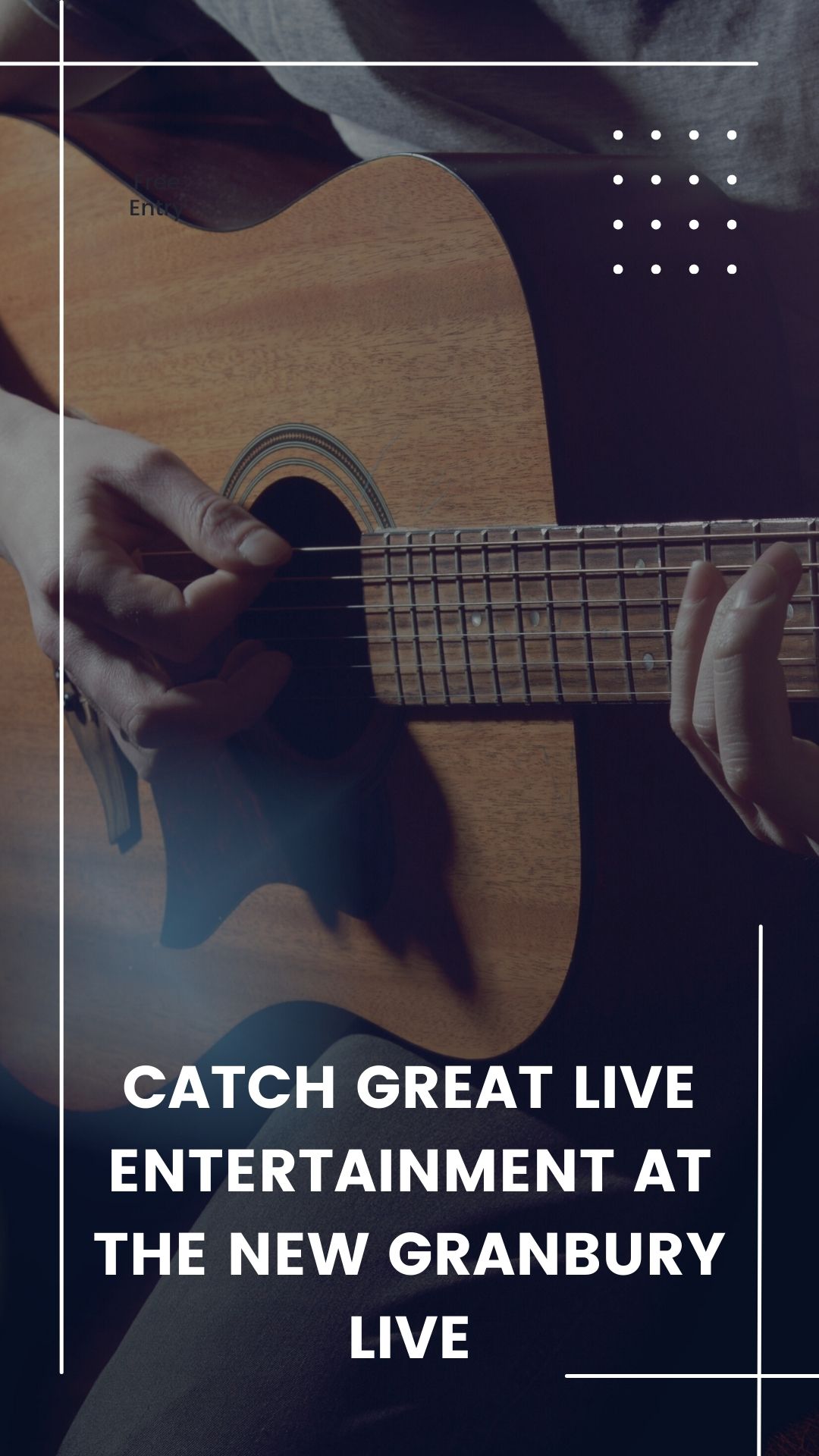 Granbury Square is the charming historic portion of downtown Granbury. It is where you can find great local boutique stores, cafes, and restaurants, it is also where you can find the Grandbury Live Theater which hosts several great live performances all year long. If you are looking for more to do in Granbury because you just moved here, or are wanting to learn about what there is to do in Granbury while you consider a move check out the upcoming events at Granbury Live.
About the Granbury Live Theater
Granbury Live is located in the heart of Historic Granbury Square and is newly renovated. It has earned the title of the most intimate venue in Texas. This is the location of many popular events in Granbury every year as well as a rentable venue for private parties and events. The theater has 270 seats and has been nicely renovated for even more comfort. The theater is next to the Pan Handle and The Fillin' Station restaurant on Crockett Street.
Upcoming Events at the Theater
Four By Four
Four by Four is a music group that performs cover music from The Beatles, The Bee Gees, The Beach Boys, and Mowtown. Four by Four will perform all of the instantly recognizable songs of these top bands with some informative and fun facts as well as witty and fun banter in between numbers. Performances are July 14th at 7:30 pm and July 15 at 3 and 7 pm. Tickets are $50 each for VIP seats and $40 each for prime seats.
Sunny Sweeney
Sunny Sweeney is a talented songwriting musical artist bringing her talent from learned traditions of music in both Texas and Tennessee. She has recently released a new album entitled Married Alone. Sunny will be performing songs from her new album and most likely a few favorites from former albums on July 20th at 730pm. VIP tickets are $45 and prime tickets are $35.
Tribute to George Strait
On July 21st at 7:30 and July 22 at 3 pm and 7 pm, Derek Spence will perform a Tribute to Goerge Strait. It is considered the #1 International George Strait Tribute performance. Derek is said to capture the look, sound, and mannerisms of George, who has been nicknamed "The King of Country." Derek is a Texas native with over 25 years of performing experience. Derek will be accompanied by Southern County Line. VIP tickets are $60 and prime tickets are $50.
IN Halen
In Halen is a Van Halen Tribute Show. It is said to be the very best Roth-era Van Halen show in the Dallas Forth Worth area. Come hear hits from 1978 to 1984. Jeff Gilpin performs as David Lee Roth to a level you will be wondering if you are actually listening to Roth himself. Performing with Jeff are Jake Crawford as Eddie, Kevin Davis as Michael, and Terry Wayne Ranson as Alex. The group has been performing since 1989 as the cover band Incognito and has now merged into the band In Halen. The show is on July 28th at 7:30 tickets are $40 VIP and $35 prime.
Conway Twitty Tribute
David Lee performs in tribute as Conway Twitty. Show times are at 3 pm and 7 pm on July 29. VIP seats are $55 and prime seats are $45. David has been performing for 28 years and brings his audience on a trip down memory lane with Twitty's greatest hits. It is a great family-friendly show.
The Voice
Come out for The Voice, a fun fundraising event that benefits the Granbury Kiwanis Club. It is a singing competition where round one will consist of 12 singers performing their favorite songs for the audience who will then vote for who continues onto round two. The second round will cut down to six singers that will compete for the top three spots also voted on by the audience. These top three performers will move on to the Main Event Show in January. The winner will receive a $250 cash prize. Tickets are $30 and the competition is on August 4 at 7:30 pm.
Josh Weathers
Josh Weathers is a local singer-songwriter from the Fort Worth area. He has gained a lot of attention since his recorded cover of Dolly Parton's version of "I Will Always Love You" went viral. He has a die-hard fan base and also uses his platform to give awareness to his and his wife's efforts of founding a non-profit in 2015 called Love Like You Mean It International. The organization helps in less fortunate areas overseas after an eye-opening trip taken by Josh to India. Josh is performing on August 5 at 7 pm. VIP tickets are $50 and Prime tickets are $40.
Texas Flood
The band Texas Flood will be playing a recreation of the last concert performed by Stevie Ray Vaughn of the band Double Trouble. The show will be on August 11th at 7:30 pm with VIP tickets for $45 and prime tickets for $40.
This is just one of the fun live entertainment venues to enjoy fun shows in Granbury. For more information on moving to Granbury concerning available Granbury real estate please contact us any time. We are here to help make the transition to Granbury as stress-free as possible.