Can You Still Sell A Home Successfully in a Cooling Market?
Posted by Vickie Davies on Monday, September 19, 2022 at 10:01 AM
By Vickie Davies / September 19, 2022
Comment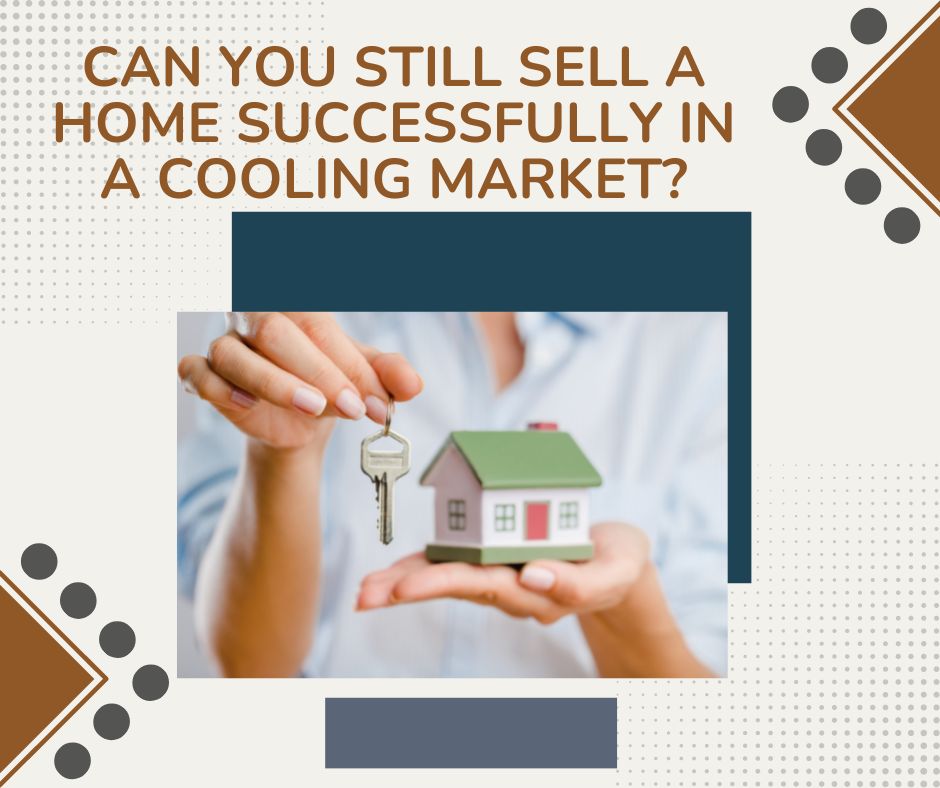 If you have heard any recent news about the real estate market you have probably heard what seems to be negative news about market slowdowns and buyer demand falling off. This has some home sellers concerned if they can successfully sell their homes for the highest price possible. What is important is to take these headlines with a grain of salt and dive into the facts of what is going on in your local real estate market.
First off, it is important to know that even as the real estate market is coming into more of a balance there are still plenty of interested buyers looking for homes and demand has not completely disappeared, it has just settled down from the extremes we saw last year.
Buyer Demand a Year Ago as Compared to Today
Throughout the worldwide pandemic, mortgage rates hit astonishing record lows and this brought an extreme increased interest from people buying homes. When people realized they could now afford more home than they could have ever imagined it brought buyers flooding into the market to try and capitalize on very low mortgage interest rates.
Currently, the economy is going through inflation in several different areas and mortgage rates have significantly risen well above the projected figures this has caused buyer demand to soften. But this does not mean that buyer demand is dismal.
The headlines stating that there has been a cool down in buyer interest are simply comparing the numbers today as compared to the record high amount of interested buyers brought on by extremely low interest rates. To get a full and clear look at how healthy it is to sell a home right now requires looking back further into more normalized real estate market conditions.
Data shows that over the past six years there have been a large number of buyers interested in homes. The pre-pandemic years from 2017 to 2019 showed that there were a large number of buyers interested in purchasing homes making it a great time to sell a home. These numbers skyrocketed during the years 2020 and 2021. But currently, the number of interested buyers, though it is much less than in the last two years, is still above the number of buyers from the three years before the craziness of the real estate market during the pandemic.
What All This Means to Homeowners Considering Selling Their Home
It is still a promising time to sell your home for top dollar. The key to selling a home and the changing market is understanding how the market is shifting ever so slightly and what the best strategies for marketing your home are during this time.
The best way to do this is with the help of an expert local real estate agent that knows what slight changes can be made to continue to get homes sold successfully. A recent survey conducted by realtor.com showed that 92% of homeowners that sold their home in August 2022 said they were satisfied with the outcome of their sale. The market may be cooling but with the right expert help and the correct selling strategy, there should be no worry about selling your home.
For more information on selling a home in Granbury Texas please contact us anytime.
More Great Advice for Sellers: