Buyers are Taking Notice of Homes with Pets in Listing Photos
Posted by Vickie Davies on Thursday, June 24, 2021 at 9:14 AM
By Vickie Davies / June 24, 2021
Comment
Very few people can resist a picture of an adorable furry friend. Some home sellers and listing agents have caught onto the popularity of pet pictures, memes, and even YouTube videos online and are now using this trend of people's love for animals to draw attention to their home listing.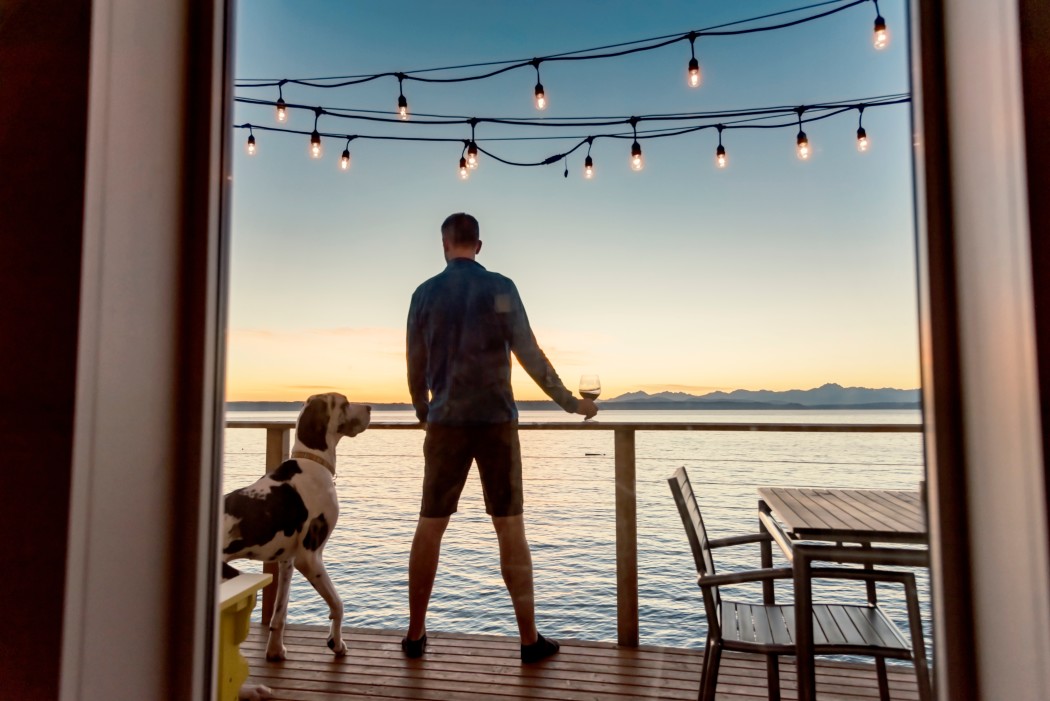 It is no question that pets are more like family members than ever before. In many cases having a pet has influenced the type of home and the location of a home a buyer is looking for. In fact, a recent survey conducted by Ally Home shows that forty-four percent of the people who took their survey said they consider their pet's needs when choosing their next place to live. Another twenty percent of survey respondents reported that they took their pet with them on house hunting ventures.
Do Listing Pictures with Pets in Them Actually Help to Sell Homes?
When placing a home on the market for sale and posting pictures of it online in a listing, you want to make sure the home is shown in its best possible light. The more attractive the home is and the higher number of people it appeals to, the higher chance you have of selling the home quickly and for as much money as possible.
Including a pet or pets in listing photos has its ups and downs. If you are considering this selling technique it is a good idea to ask the advice of a local expert real estate agent that knows what buyers searching in your area are looking for.
How Pets in Pictures Have Helped Listings
Pictures that do include pets seem to draw more attention from a larger pool of people and they also seem to have more people sharing the photos with pets in them on social media which is getting you free advertising and more exposure for your home listing.
There was a home in California that featured a small dog in every listing photo and it was featured on the Zillow Gone Wild Instagram site and TikTok. This large amount of internet exposure resulted in the home going into contract in just two days even though the home was listed at a million-dollar point and described as "dated."
In some listings including a pet in a photo can help to showcase that a property is pet-friendly and create a sense of fun to the listing as well. These photos help to create a unique connection with some buyers. They can be very helpful in condo listings where HOAs generally have pet restrictions.
How Pets in Photos Can Hurt a Listing
As the use of pets in listing photos is on the rise, there are still some agents who do not recommend using this trending tactic. Including a pet in the photo is sharing a personal element. Not all home buyers are pet lovers. Some buyers may not hate pets, but have a significant allergy to pet dander. For these buyers, a pet in the photo could leave a bit of a negative impression.
A Realtor from New York tells a story of a client looking at photos of a home that met all their wants and needs until they got to the last photo which included and dog and their highly allergic daughter started sneezing deterring them from the home purchase.
There is one type of listing that should always include pets, and that is a farm or equestrian property.
Are you looking for the best techniques to market your home? We can help you to sell a home in Granbury Texas, contact us any time.