Budget friendly Home upgrades that cost under $100
Posted by Vickie Davies on Monday, October 3, 2022 at 7:55 PM
By Vickie Davies / October 3, 2022
Comment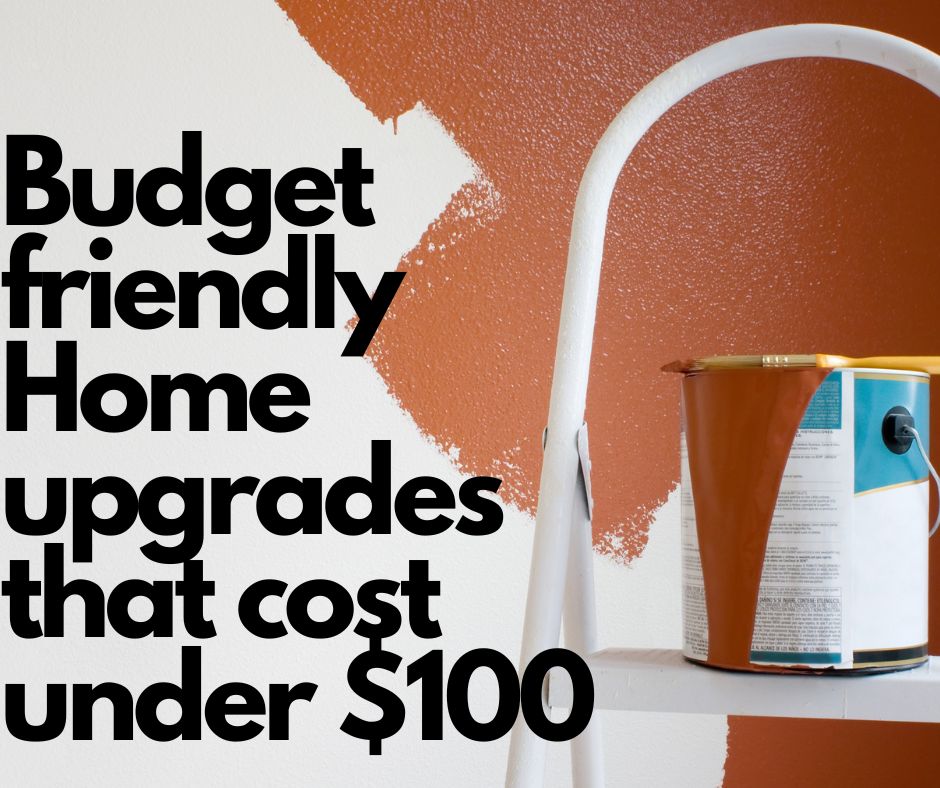 If you are hoping to update your home and make it look fresh and inviting the good news is that you don't have to spend large amounts of money or make huge improvements to make a significant difference in the appearance of your home. In fact, there are some home upgrades that can be done for under $100 per project.
Making just one or two of these budget-friendly upgrades a month could leave you with a completely updated home in just a year or two.
Give cabinets a facelift with some paint
If the cabinets in your kitchen or bathrooms or laundry room are feeling a little tired you can bring some life back to them with a coat of paint. There's no need to rip out expensive cabinetry and replace it with new cabinetry that can cost tens of thousands of dollars. It can be surprising what can happen by just changing up the color.
Replace hardware
Another budget-friendly and very easy upgrade is to update the knobs, handles, pools, faucets, and light fixtures in kitchens and bathrooms. All of these items can set a style tone for a space and by simply switching them out you may feel like you have almost a brand new room. An added tip to save more money is to purchase cabinet hardware in bulk as buying it per piece can get expensive.
Add lighting to landscaping
Adding some simple solar lights along pathways and walkways in your landscaping around your home is an affordable way to make the outdoor spaces around your home feel luxurious. You could even find solar lights in large packs online for a much smaller cost.
Makeover of the front door
One of the easiest ways to bring life and curb appeal to a home is to spruce up the front door. The entrance of a home makes the largest impact on its overall outside curb appeal. The feeling that your front door projects will give the overall tone for your entire house. Purchasing a new door can be pricey but simply changing out the handle and painting it a new color can be less than $100.
Give bathroom mirrors an upgrade
Who doesn't love a clean and updated bathroom? One of the largest surfaces in the bathroom that is most stared at is the bathroom mirror. Purchasing a sizable mirror can be costly but you don't have to switch out your mirror to give it a style upgrade. You could simply switch out or add a frame to a mirror and give it instant style.
There are many ways that you can freshen up your home for a low cost. If you are looking to make a few refreshes in hopes to sell your home it is a good idea to ask the advice of a trusted real estate agent.
For more information on buying or selling a home in Granbury Texas and surrounding areas please contact us anytime.
More Homeowner Tips