Boathouse Building Tips for Lakefront Properties In Granbury
Posted by Vickie Davies on Tuesday, December 6, 2022 at 3:49:09 PM
By Vickie Davies / December 6, 2022
Comment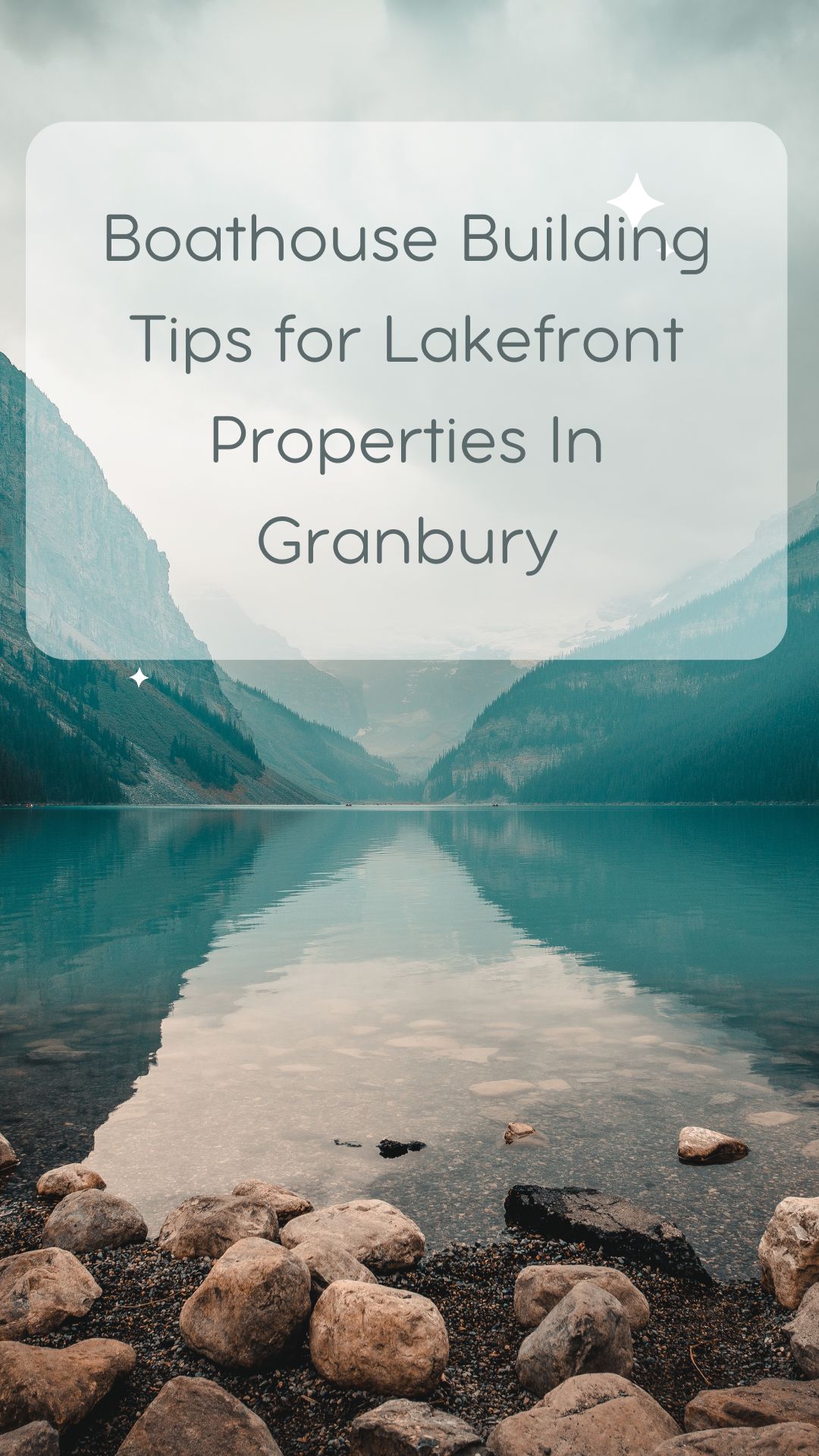 A boat house can be a great addition to a lakefront property. They can be a helpful place for boat storage and can even double as a guest space to host overnight guests where they have their own private area with the best view in the home. Here are some tips for adding a boat house to your Granbury lakefront property.
What is a boat house?
A boat house is a garage or carport-like structure built over the top of the water near the shoreline of your property and meant to house a boat by there inside on a rack or other storage apparatus or underneath in the water.
Most boat houses are designed with ease of use for an incoming boat from the water. They use a system of ports and launches to lift and store vessels out of the water when not being used such as during the off-season. Boat houses always have a roof to shelter the vessel but having walls is completely up to the preference of the owner. Some property owners prefer to fully enclose their boat house with walls and a garage-style door. Some owners also choose to turn their boat house into a residential-style property and create a separate guest house space in the boathouse.
Building a boat house
Deciding where to get started with your boat house can be as overwhelming as home shopping. There are many different types of boat houses you can choose from. The best place to start could be by nailing down your available budget for your boat house. Once you have a budget in mind it is a good idea to hire a contracting professional with experience in building boat houses. They can help to walk you through the design process from the ground up or in this case the water up.
They can help you with every detail from start to finish including choosing the best location along your shoreline to place a boat house on your property. You want to make sure that you and your construction professional are well aware of any impact to the shoreline the boat house may have as well as any restrictions and parameters for building a boat house structure that are in place with the local government.
You also want to make sure that the design you have planned will not be impeding on any of the neighboring properties' site lines of the lake. It is always good to check with your local zoning office on the restrictions for your boat house structure before a building. This will also help you to obtain the proper permits and approval for your design. You do not want to build your boat house without these items in place as it could result in fines or needing to tear down the structure.
Maintaining a boat house
Once your boat house is up and ready for use you want to make sure that you are keeping it well-maintained so that it can last for a lifetime and more. In addition to regular dock maintenance and the proper paint protection for the structure materials, you want to treat your boat house just like the regular house on your property. Make sure to keep it clean and well-maintained as well as make measures to prevent pest infestations and also add security features to your structure to keep your belongings safe.
For more information on lakefront properties in Granbury Texas please contact us anytime.