Best Home Improvements for Improving Function
Posted by Vickie Davies on Tuesday, July 5, 2022 at 1:35 PM
By Vickie Davies / July 5, 2022
Comment
One of the questions asked when homeowners think about starting a renovation project is how it will impact the resale value of a home. Most often unless you are planning to sell the property right after remodeling or within the next five years the resale value is not so much a factor as it is keeping the home in a desirable state for future buyers.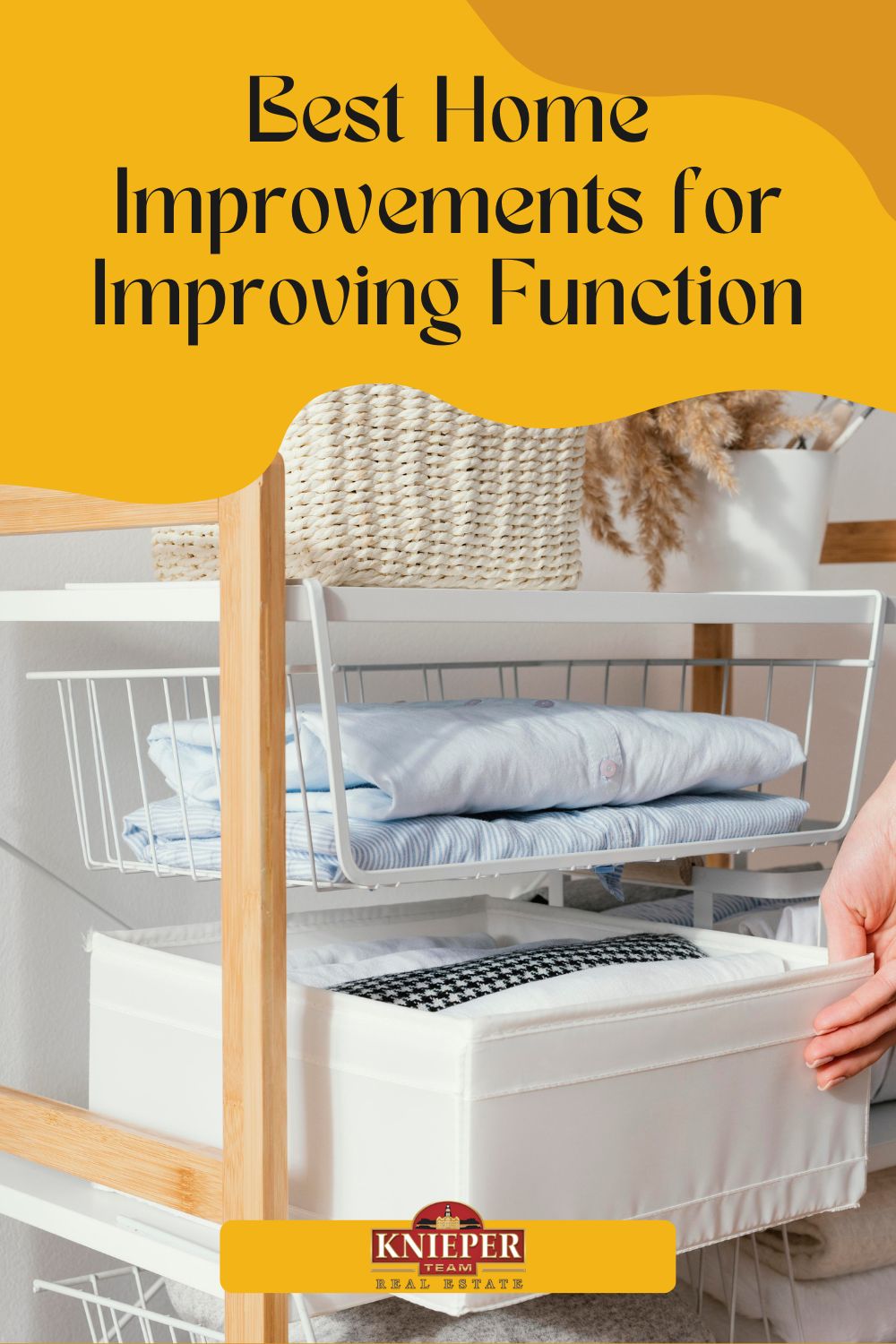 While colors styles and trends will change with time the overall layout and function of a renovation are timeless. Here are the top home improvements you can make that will add function to your home.
Installing built-in cabinets
Plenty of space to be able to neatly organize and store all of your items without it feeling overwhelming or stressful is a huge improvement in a home and will go far with future buyers. Building cabinetry is one of the easiest ways to gain storage space and also creates some architectural interest inside the home.
Related: Creating a home office in a tiny home
Seamless or curbless showers are those where the flooring blends seamlessly from the inside of the shower to the outside floor in the bathroom. These are currently highly desirable as far as design trends go but they are also great for the ability to safely age in place. A curbless shower also gives the illusion of much more space within the bathroom which is always a bonus.
A mudroom or drop zone
In today's culture, everybody leads hectic and busy lives and as such upon entering the home it is common to drop items like bags and shoes right inside the door.
Unless you have a system to be able to grab all these items this area of your home can quickly feel chaotically cluttered. This is why the mud room or drop zone has become so popular.
We believe this trend will not ever go out of style because it is not just creating design and architectural interest, it is making life easier by adding storage to keep those things you want to drop as soon as you come home or need to quickly grab to get out the door.
A home office or a workstation
With more and more people conducting partial or all of their work from home this has been a highly desirable space to have in a home.
Even before the pandemic began and many people saw themselves shut into their own quarters, conducting all of their daily work from home; space to be able to pay the bills or for kids to finish homework has always been helpful.
Making the breakfast nook more useful with banquette seating
If you have a dining space made for informal eating such as a small alcove or corner of the kitchen you could make the best use of the space by incorporating some banquette or booth-style seating.
This helps to use a piece of the wall as seating instead of needing to pull the table out more toward the center of the room. It doesn't seem like it but installing a bench right along the wall helps to eliminate a lot of the need to place your table in the center of the room.
Design projects that offer easy functionality in a home are always timeless. They are a great choice for home renovation if you are unsure of how long you plan to stay in your current home.
For more information on buying a home in Lake Granbury or any Granbury real estate, please contact us anytime.
More for Homeowners