Benefits of Buying a Home at the End of the Year
Posted by Vickie Davies on Tuesday, November 1, 2022 at 5:51:53 PM
By Vickie Davies / November 1, 2022
Comment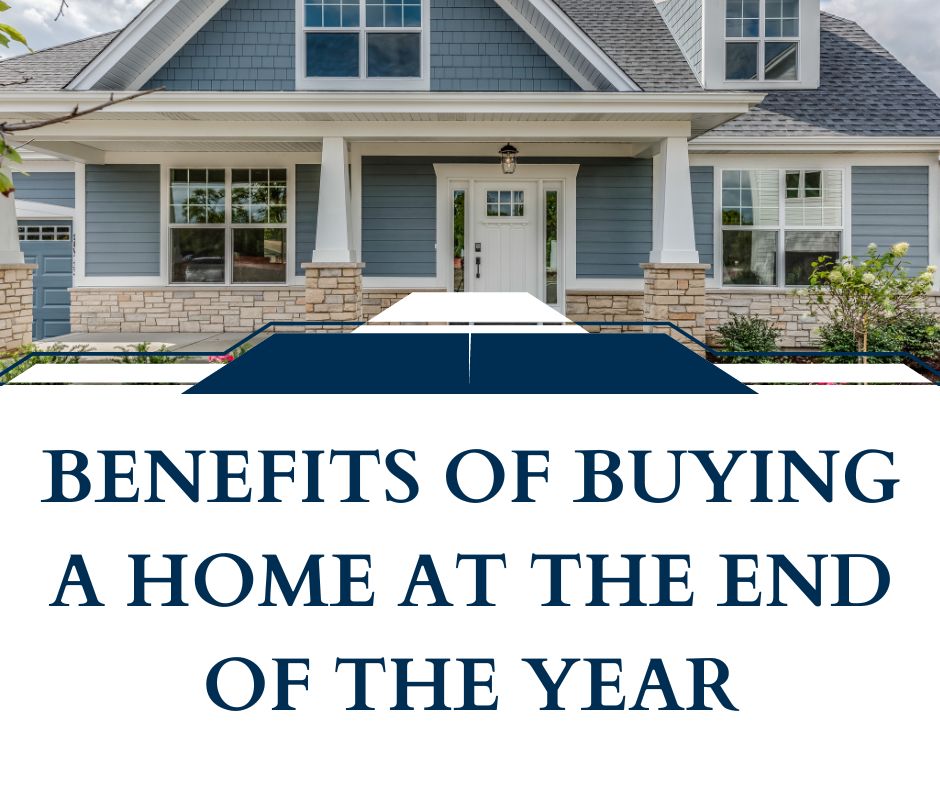 The year 2022 is wrapping up quickly. If you are a potential home buyer hoping to purchase a home before the year-end and haven't found one you may have heard it is better to put off your search until the next peak real estate season in the spring. But this might not be the best plan of attack.
Here are some advantages of buying a home at the end of the year
It could be easier to find a motivated seller
Often those homeowners that are motivated to get their homes sold now are not worried about selling during the holidays. Most sellers that keep their homes on the market during this time of the year often have a very important reason for doing so. An added bonus is that the number of interested buyers tends to drop off just slightly, which means lesser competition.
Possibility of Builder incentives
If you are searching for brand new real estate you might be able to benefit from a builder looking to get inventory off of their books before the next year. You may be able to capitalize on builder incentives and move to a brand-new construction home. If you can find a builder hoping to close before December 31 you may benefit from a very good discount or other items like upgrades.
Tax benefits
Buying a home at the end of the year can bring a very significant tax advantage. You can save on property taxes or deduct the mortgage interest. The home seller benefits from minimizing deductions and is more open to negotiations. In some cases accepting a loss that will help balance out income can be acceptable to some sellers in the right situation. A transfer of homeownership results in a significant tax advantage for both the buying and selling parties.
If you are planning on purchasing an income property there is a big benefit tax bonus with depreciation. Tax write-offs are a huge advantage for income properties at the end of the year.
Capitalize on the ability to move easier
During peak moving times it can be hard to find moving professionals to help you get from one home to another. There's a much lesser demand for moving companies in colder months.
Additionally, if you purchase a home that could use a little bit of renovation it may be easier to hire someone to get the work done right when you purchase a home as compared to other peak work seasons during the year.
Have a new home for the holidays
If you time it just right you could be in your new home in time to enjoy the holidays with your favorite people. What better way to celebrate this time of year than in a brand-new place that you really love?
For more information on purchasing a home in Granbury or surrounding areas please contact us anytime.
More Buyer Information: