Assessing Your Personal Financial Strength to Purchase a Granbury Home
Posted by Vickie Davies on Wednesday, September 13, 2023 at 2:14:28 PM
By Vickie Davies / September 13, 2023
Comment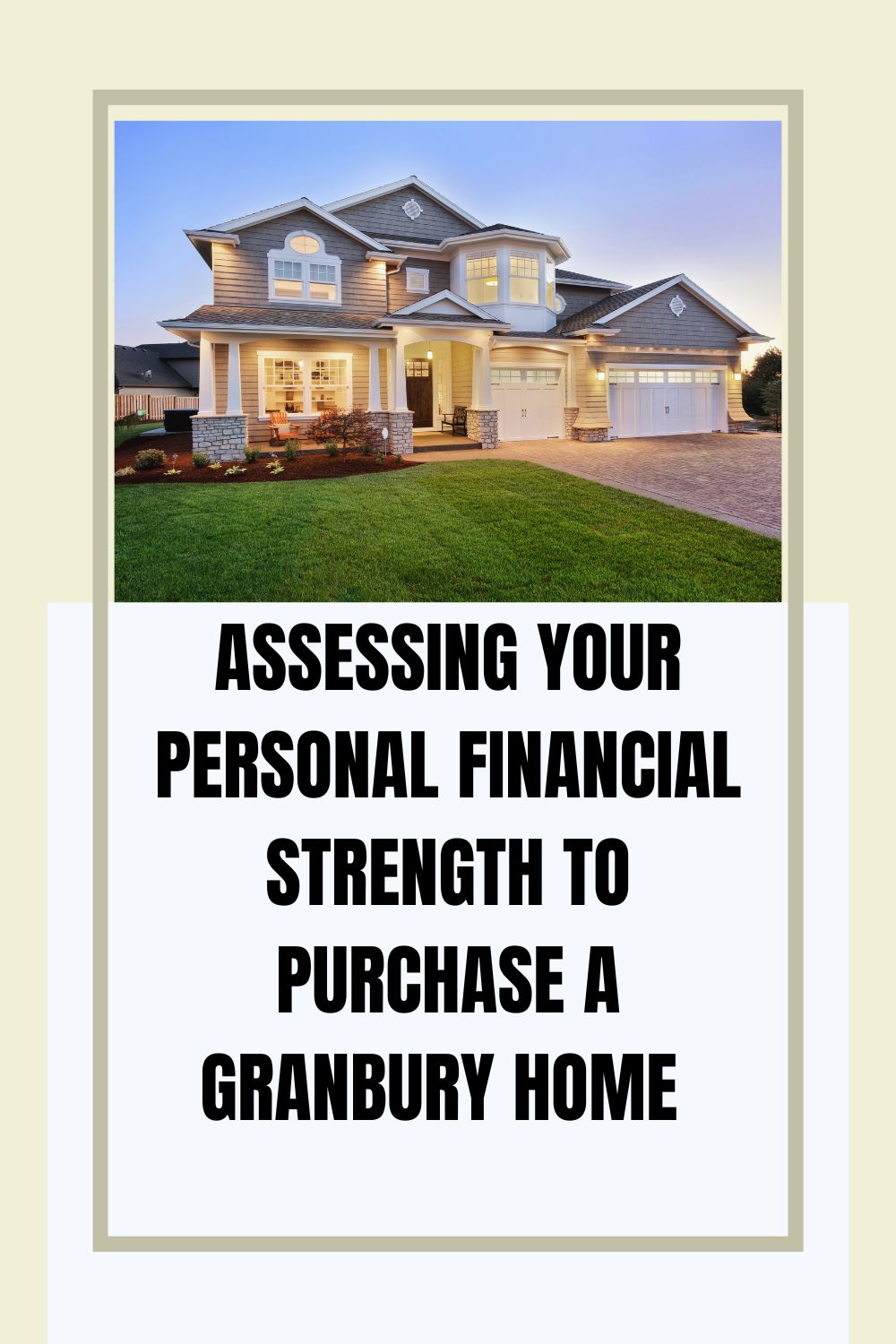 Financing a home is a crucial necessity of purchasing a home in Granbury. Being able to secure the necessary funds for buying a home is the determining factor of the entire purchase. This portion of home shopping comes with its own set of considerations and steps to be able to help you determine if purchasing a home in Granbury is within a buyer's reach.
One of the most important steps to determining how you will finance your home purchase is going over your personal finances to assess if you are truly in a strong position to take out a mortgage and buy a home. Assessing your finances can have its own steps from taking into account personal financial strength, a realistic buying budget, and taking into account the other costs of homeownership. Understanding how these steps are helpful and knowing how to go through the process is important to deciding whether you are ready to purchase a home.
Looking at your personal financial situation
Looking over your financial strengths is the first step in determining your ability to apply for a mortgage loan and comfortably and affordably make monthly payments on a home purchase. This could also help you determine if you are not quite ready for a home purchase and how you might be able to do items like save up for a down payment and improve your credit score to have a stronger foundation for purchasing a home in the future.
Go over your personal monthly finances with a fine tooth comb. You can start by listing out all of your income sources and how much you bring in. Then you will want to calculate all of your mandatory costs outside of your current home payment and housing costs. This could be items like your car payment, your cell phone payment, health insurance, grocery bills, and more. You want to include basically every cost of living that you will be taking with you to your new home. This will help you to determine how much you have left over to be able to put toward a home.
It is recommended that you shoot for not spending more than one quarter to one third of your income on housing expenses including mortgage and homeowners insurance payments. Knowing what you have after mandatory payments that you will not get rid of as you move will help you determine a comfortable budget for your new home. This is especially important as you apply for a mortgage loan and the lender gives you an estimated calculation of what your monthly payment would be. Often you may find that the bank is willing to lend you an amount that may be just above a comfortable payment. Though you may be able to make that payment work it might stretch you thin and have you only paying for necessities.
Knowing your financing options
Once you know how much you are willing to comfortably put toward a mortgage payment it is a good idea to assess what financing options are available to you. Being ready to apply for a mortgage means knowing your credit score and your debt-to-income ratio. These are two important numbers that lenders will look at to help assess what type of loan and the interest rate they are willing to offer you. Making sure to pull your credit report and make sure that all the details are correct is important before filling out a mortgage application. If your credit score is not quite where you want it to be you can take a few extra months to raise that score to get a more favorable mortgage offer. You can also work on your debt-to-income ratio by paying off loans so that you look more favorable on your application.
When you do look for a mortgage loan make sure to shop for all of your options. Many homebuyers make the mistake of only applying to one lender and taking that offer if they qualify for a loan. What some homebuyers do not realize is that shopping for even just two different loan possibilities could save them thousands of dollars on a home purchase. Some homebuyers choose to work with a mortgage broker and have the mortgage broker do the loan shopping for them.
Don't forget to factor in those extra costs
Making sure to put together an estimate of what you expect it would take to maintain a new home is a very smart and wise planning choice. You don't want to only figure in the cost of purchasing the home and not be able to maintain, take care of, or make improvements to your home as needed. This is also a very important cost of homeownership. And of course, you want to make sure you leave a little room for being able to put money away into a savings account as well as be able to purchase something fun or frivolous now and again. You don't want to have buyer's remorse with all of your money tied up in your housing costs and mandatory bills.
If you are ready to purchase a home in Granbury please contact me. I am here to help you find a home that meets your search criteria and your affordable homebuying budget. Contact me anytime for more information on available Granbury homes for sale.