As Sales Slow Down Will Home Buyers See Better Buying Conditions?
Posted by Vickie Davies on Wednesday, July 6, 2022 at 7:30 PM
By Vickie Davies / July 6, 2022
Comment
As the pandemic ramped up in 2020 mortgage rates dropped to lows most of us have never seen or heard possible. It also caused many homeowners that would have considered listing their home for sale to put their plans on pause because of personal health safety and uncertainty in their own financial future.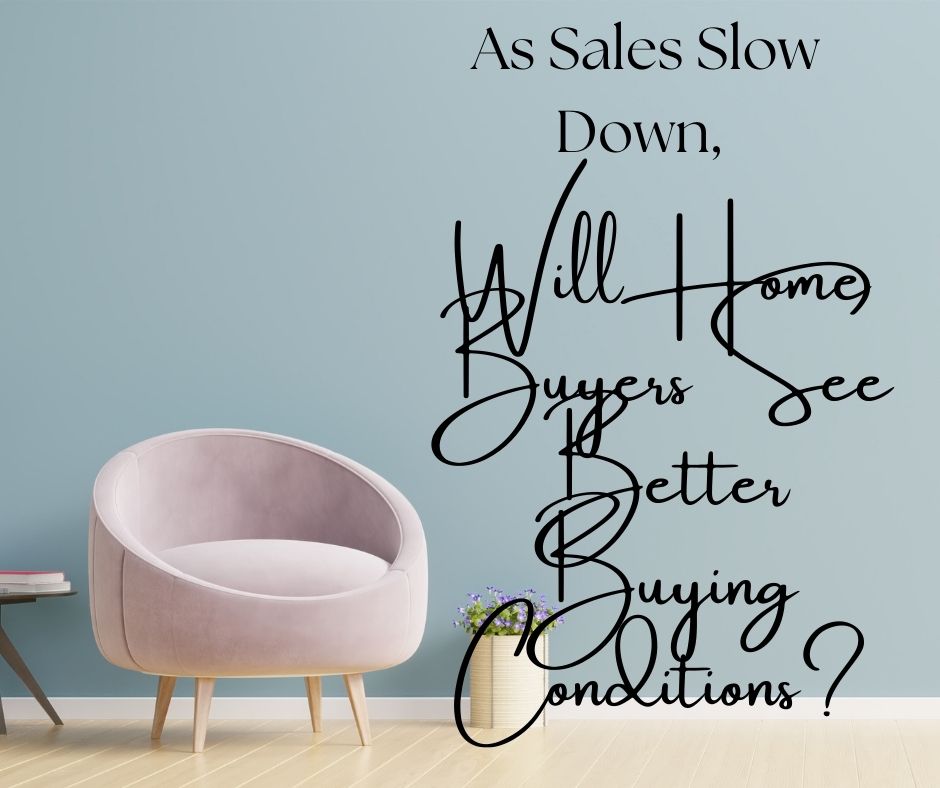 These two things combined created the perfect storm for a very strong seller's market and a difficult real estate market to navigate as a buyer. The most recent market data shows however that the stiff competition this storm created may be cooling off.
Home Sales Have Slowed Down
Numbers from May 2022 show that the number of home sales decreased 3.4% as compared to one month prior in April 2022. When comparing May 2022 to May 2021 we see that sales are 8.6% lower.
This is the slowest monthly sales reading since June of 2020 when mortgage numbers became unbelievably low drawing more buyers than homes for sale to the market. Some experts trying to measure the market outside of the impact of the pandemic have adjusted this to measure it has been the slowest month for home sales since January 2020 just before it all began.
Is This Promising News for Current Home Buyers?
A much slower rate of home sales may point to a better market for buyers. This could be because some buyers are walking away from homes priced above what they are willing to pay, it could also be largely due to the rapid increase in mortgage interest rates.
These are not the only two driving factors to a slow down in home sales, there is also the continued lack of homes for sale. At the end of May this year there were only 1.16 million homes actively listed for sale. Numbers show this is a decrease of 4.1% compared to one year prior. (When the home inventory was also historically low) This current supply shows only a 2.6-month supply.
The standard measurement for a balanced market is a 4 to a 6-month supply of homes for sale. Though we are not yet in a balanced market numbers are getting closer as more homes are listed and fewer buyers seek to purchase homes.
Related: Reasons to Become a Homeowner Right Now
Should Buyers Wait for Things to Balance?
If you are hoping to purchase a home, but think you will wait it out a little longer until the competition cools off, you may want to rethink your strategy. This is because both home prices and mortgage prices are expected to continue to increase, just at a much slower rate.
It is always best to purchase when mortgage rates are lower. Mortgage interest rates can greatly impact your monthly home payment, much more so than paying a few thousand dollars less on the purchase price of a home.
For more information on buying a home in Granbury Texas, please contact us any time.
Additional Information: