A New Way of Building Homes that can be Highly Beneficial for Fireproofing
Posted by Vickie Davies on Wednesday, August 10, 2022 at 7:14 PM
By Vickie Davies / August 10, 2022
Comment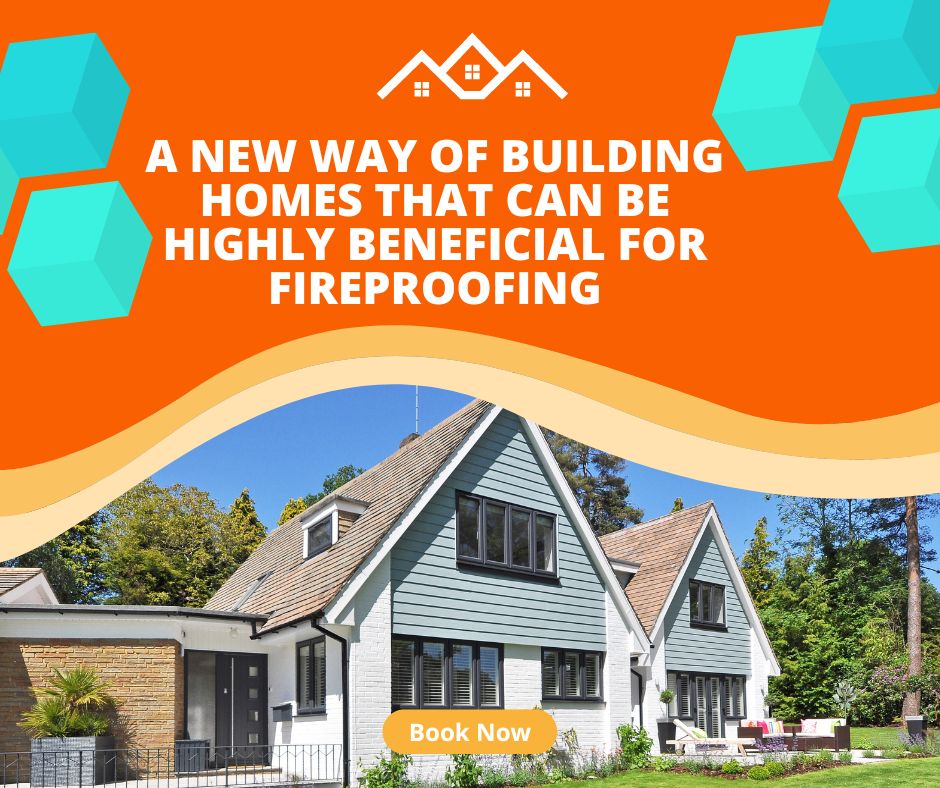 Over the past few years, there have been several wildfires every summer across the United States. It is very important no matter where you live to make sure that you are taking all of the fireproofing precautions you can for your home but especially important if you live in hotter climates like we do in Texas.
The best way to fireproof a new home is to start with its bones. Many builders are now turning to insulating concrete forms known as ICF to give more protection to the structure of a home. The company Green Constructors says that ICF walls are able to withstand temperatures of 2300°F for up to four hours and still stay standing.
ICF forms are concrete walls cast in place and sandwiched between two layers of insulating foam. The foam is typically made of poly steering and comes in light and easy-to-stack, easy-to-cut bricks. Once the walls of insulation are constructed and braced adequately liquid concrete is poured into the gap between the insulation layers and reinforce with rebar to set in place.
These ICF walls are strong well insulated and modular but can be more costly than other methods of building a home. Is it worth it to build your home using ICF walls due to the added cost? What are the other beneficial properties of ICF walls?
The actual fire proof capability of ICF walls
Homes do not need to be entirely constructed from ICF to benefit from fireproofing. The initial phase of building a fire-smart, fireproof home is to construct the foundation from ICF. Homes that have already been built with ICF foundations have lasted the test of wildfires through neighborhoods were other homes not built with ICF walls have burned. Because of this they have increased in popularity and demand with homebuilders in high risk fire prone areas.
When put to four hour stress tests all of the leading brands offering ICF have shown no sign of weakening under continuous temperatures of over 2000°F. This is said to be a temperature range comparable to the average wildfire. The non-flammable concrete between the insulation is one of the best materials for trapping heat. This allows for the inner wall to remain cool and stay at a low enough temperature to avoid combustion for anywhere from 2 to 4 hours.
Still, compared to the standard measures of building a home using ICF walls can cost up to 20% more. But if you are building a home in an area prone to fires it could be worth the added investment.
There are other benefits to ICF as well
In addition to creating a more fire-safe home, ICF can also help to retain the heat inside of your home during very cold winter months or keep the inside of your home cool when it is very hot during the summer. This means that it is energy efficient and reduces the need for heating and cooling. According to some homeowners with ICF they have experienced a 60% reduction to their energy bill.
According to some construction companies that use ICF it takes less time and less concrete and also requires less insulation than other traditional building methods for homes. ICF does still cost a little more than standard traditional construction per square foot but the savings to labor during construction and energy bills will help to offset the cost.
ICF can also provide a barrier for noise pollution and has been shown to provide better air quality within the home.
For more information on purchasing a home in Granbury Texas and surrounding areas please contact us anytime.
More Homeowner Tips