7 Things Buyers Look for in Lake Homes
Posted by Vickie Davies on Monday, May 3, 2021 at 8:15 AM
By Vickie Davies / May 3, 2021
Comment
There is just something about a lake home. A lake home is one of the most peaceful and relaxing places to live. Granbury Texas has one of the best lakes around to live on. There are several gorgeous lakefront and lake view properties in the amazing town of Granbury.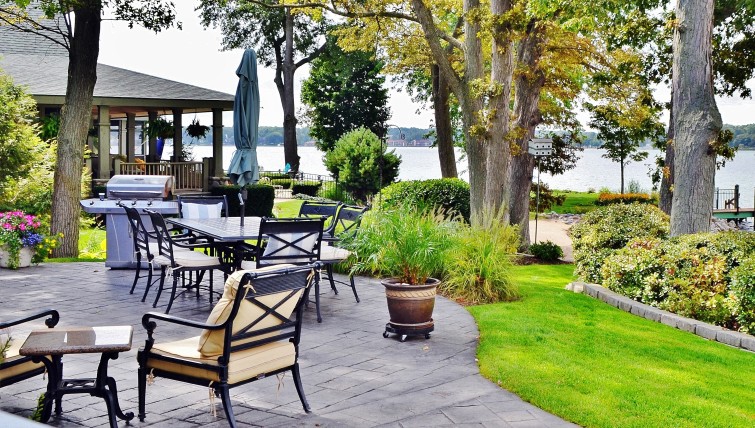 If you are considering selling a lake home in Granbury there are some features that really appeal to buyers that are hoping to purchase a home on or near the lake. Features that are popular among lake home buyers include:
Outdoor Living Spaces
Whether you have complete unobstructed lake frontage or lake views and lake access, outdoor living space to enjoy the lake and scenery are a must. Outdoor living spaces add to the enjoyment of a lake home. Decks, patios, outdoor kitchens, dining areas, lounging space, a hammock, a swing, outdoor game areas. These are all things that help a buyer get excited about spending time at the lake and in the home.
Related: 8 Great Reasons to Move to Granbury
A Fireplace
Be it a rustic firepit like what you would see at a campground, a fancy gas-powered table with crystal rocks next to a sofa, or a more traditional-looking fire fireplace with a chimney, a fireplace is a huge hit with lake home buyers. It gives a place to get warm and dry off after a swim and prolongs outdoor time on long summer nights.
A Guest Room or Guest Space
Many lake home buyers purchase a lake home in the hopes of having family and friends come to visit or come to vacation with them if they plan to use the home as a second residence. Staging an area of the home as a guest room or even a place where guests can sleep is a big selling point. It helps buyers to envision the perks of the home.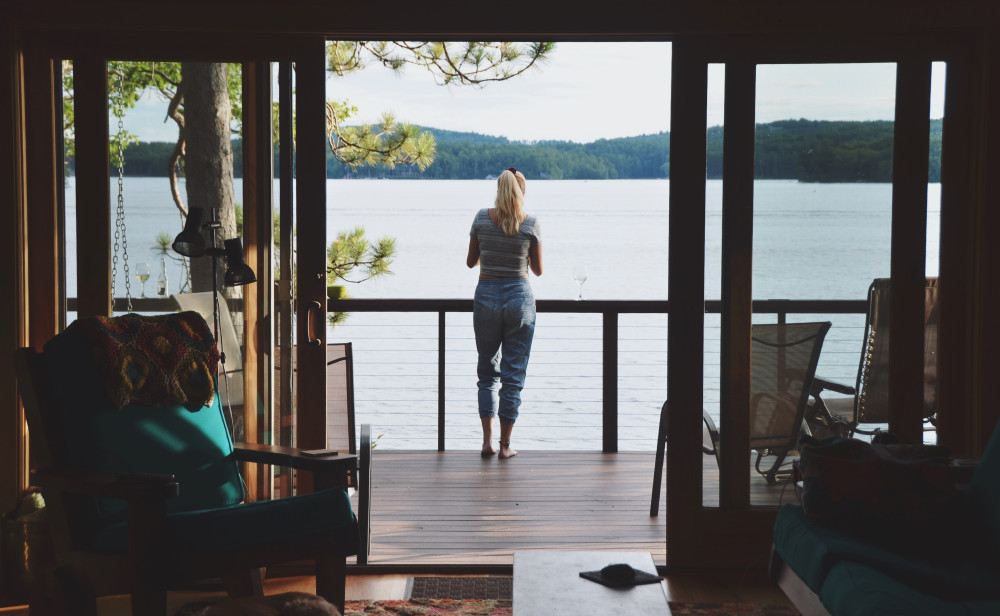 Large Window to Enhance the View
This may not be an improvement that every lake homeowner should make before listing their home, but it is a great consideration for those that may be purchasing a lake home with the intent to resell it someday or thinking about home renovations that would improve the home for their enjoyment as well as bring a good return on their investment. Large picture windows that are also energy efficient are a great home improvement idea. They will not only highlight the biggest reason for purchasing the home (being on or near the lake) they will help with energy efficiency.
Outdoor Storage
Since many of the perks of a lake home have to do with the lake and outdoor activities, having ample space to be able to store items like small boats, games, water toys, lawn furniture, grilling items, etc. is a big bonus and staging your storage to show how it is a great place to organize these things will go far when selling your lake home.
A Mudroom
Living on or near the lake means coming into the home wet/sandy/muddy. A big plus for a lake house is a place to easily drop dirty items upon entering the house so that the rest of the house stays as clean as possible. Not every lake house is going to have the ability to build a mudroom and not every homeowner is going to have the budget to build one. You can stage one pretty easily with some hooks or coat and bag storage, a bench, and a place to easily deposit things like towels and swimsuits as well as dirty shoes.
For more information about selling a lake home in Granbury Texas or Granbury area real estate please contact us at any time.
Search Granbury Communities