6 Ways to be Prepared to Buy a Home in 2021
Posted by Vickie Davies on Monday, January 25, 2021 at 11:38 AM
By Vickie Davies / January 25, 2021
Comment
Last year proved to be quite a year for people looking to buy a house. With demand far exceeding inventory, many people around the United States found buying a home to be a competitive challenge. This year looks to be no different, but that doesn't mean you should give up on your dreams of owning your very own home. If you're a first-time homebuyer or you simply want to make sure you go through all the necessary steps needed to buy a home in 2021, here are a few things to keep in mind as you begin your search.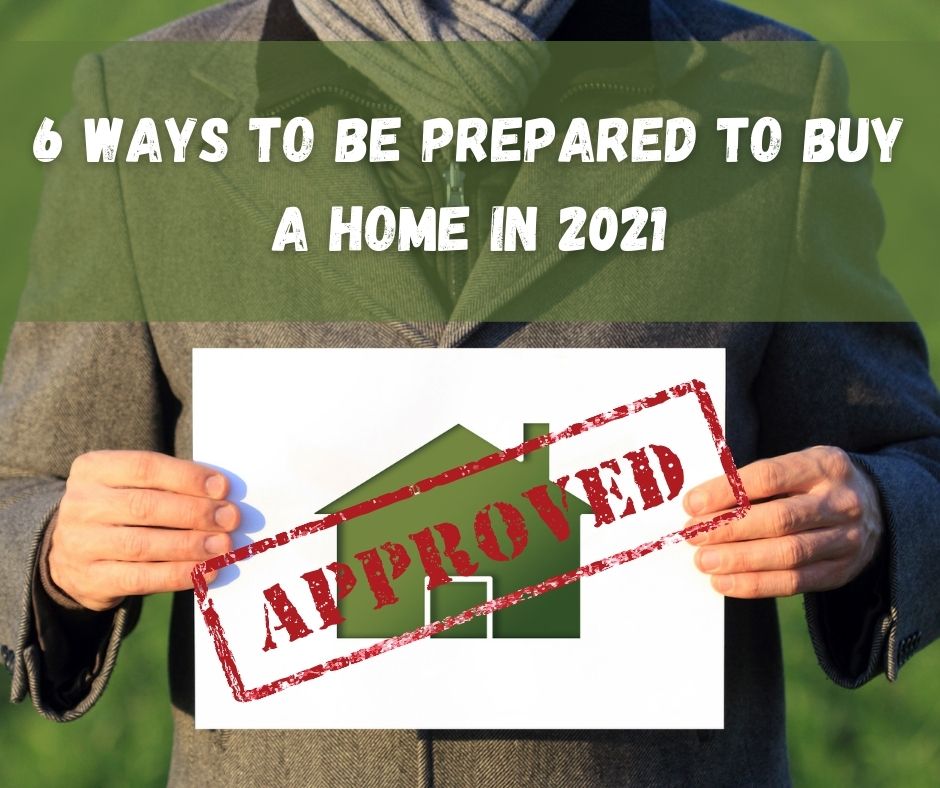 Decide if you can afford it
I know it may seem almost insultingly obvious but deciding on whether or not you can even afford to buy a home is crucial. Because the market is so low on inventory, competition reigns supreme. It can be easy to get caught up in a bidding war if you're not careful, so start with the basics and see what your budget will allow in terms of a mortgage. One of the ways you can do this is by taking into account your debt-to-income ratio. If you have a slew of medical bills or other expenses that won't go away any time soon, adding a mortgage on top of that may not be the best idea. Make sure you're in a stable financial position before taking the big leap into a new chapter of life. Consider too that lenders will look at your financial status, your credit score, your annual income, and your stability of employment to gauge whether or not you're worth the risk of investment.
Can you live there for a long time?
It goes without saying that investing in a home is intended to be a long-term commitment. If you're a young couple looking into buying a home, ask yourself if you have any intentions on moving any time soon. Do you like the area enough to spend a number of years there? Is your job stable enough to make it work? Do you want to raise a family there? All that and more should enter the discussions before you even begin the search.
Make a financial game plan
Once you have taken the above suggestions into account, make a game plan for how you're going to pay for the new home. It's not simply the monthly payments you'll need to worry about. Consider how much you'd like to put down for a down payment, what kinds of closing costs there may be on a particular home, what kind of wear and tear may need attending to once you've moved in, and the like.
More: What to know about financing a lake home
Find a professional agent
One of the most important steps you can take to getting the right home for the right price involves choosing a professional real estate agent to be on your side. Yes, there are costs involved; but if you try to fly solo, you may wind up with even more costs than you anticipated. Having the right agent on your side will help you not only find the right home for you but be better prepared for things you may not have considered. Make sure the agent is easily approachable, has a great reputation, knows the areas you're interested in living in, and has a solid track record of selling homes to the right people for the right price.
More: A Buyer's Guide for all the Upfront Costs
Get pre-approved for a mortgage
I can't stress enough how important getting a pre-approval for a mortgage is in your quest to find the right home. Walking into a business deal on a home without a pre-approval is like walking into a job interview without a resume and telling the employer to just trust that you have what it takes. Having that solidified approval with you makes you stand out among a crowd of other applicants and tells the seller that you're not only interested in the home, but you took the extra mile to prove you can afford it.
More: How to Get a Great Buyer's Agent for your major move
Get started!
Now that you've done all of the above steps, you should be in a much better position to finally begin searching for the home you need. Always remember to stick within your budget and not allow yourself to agree to a deal you know you cannot afford. It'll save you years of heartache and make you feel even more grateful for the investment you made.
Additional: Never Waive the Home Inspection