5 Tips on Organizing a Garage
Posted by Vickie Davies on Wednesday, April 13, 2022 at 11:05 AM
By Vickie Davies / April 13, 2022
Comment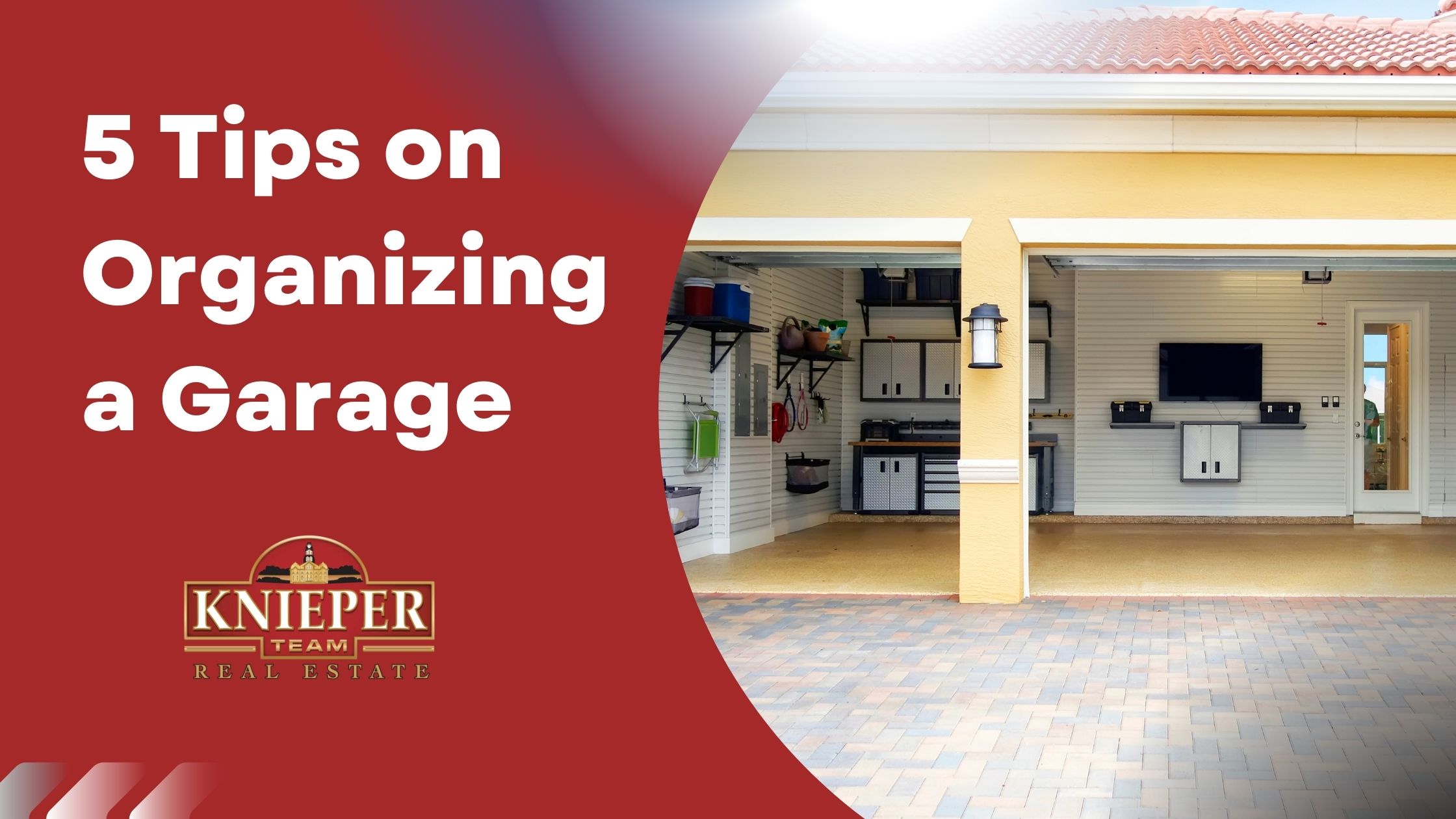 One of the simplest ways to enjoy your home more is to make sure it is both beautiful and functional. And the easiest way to achieve that? Organization.
Many homeowners find their garage to be the biggest eye-sore or pain point in the home, a location of disorganization or one that acts as a catch all. If that sounds like you, check out our tips to take back control of your garage and enjoy your home even more.
Declutter, Donate, Dispose
Before you try to organize your garage, you need to make sure everything that is in the garage belongs there. If you are like most people, your garage holds a lot of items you no longer want or need, or maybe even has a bunch of things you need to throw away altogether.
Take the time to go through your boxes, bins, and piles and sort through the clutter. Make a keep pile, filled with things you know you use or are important, meaningful, or necessary. If it's something you forgot you had or have been waiting to fix up for years, it might be time to get rid of it.
Anything that doesn't make the keep pile needs a new home outside of your house. Find anything that is worth donating or selling, and get rid of anything that isn't worth passing on to another owner.
Categorize
Now that you have your keep pile, it's time to categorize. It is easy to allow the garage to become a jumbled, catchall part of the home. To avoid this, sort your keep pile into categories, like holiday decor, garden and landscape supplies, outdoor toys, and tools.
Once you have compiled all the like items together, it will be much easier to determine what kinds of storage solutions you need.
Wall Storage
There are many types of wall storage, which will allow you to take advantage of your vertical space and maximize the floor space for cars, lawn mowers, garage refrigerators, and more. Some of the wall storage options that might work for you are:
Pegboards for lightweight items
Open shelving, available in varying depths depending on what you need to store
Closed cabinetry, to remove visual clutter
Wall mounted bike racks
Panelized systems, with a similar function as pegboards, but able to handle much heavier items
Overhead Storage
One of the best ways to maximize space in your garage, especially if you plan to park your cars in it, is by installing overhead storage. Many overhead shelving units include hooks and other attachments to maximize the function of the storage.
This kind of shelving is perfect for seasonal items, ladders, and anything that can be stored in a bin. Opt for clear, airtight bins to protect your belongings from moisture and pests, and to make finding items easier.
Safety Features
Remember that a garage usually stores many hazardous items. Especially if you have pets or children in the home, there are a few things you must store with safety in mind, including:
Fertilizer
Pesticides
Gasoline
Propane
Power tools
Landscaping equipment
Sharp tools
One of the best ways to store these items safely is to utilize locking cabinets. You might use a locking workbench, a locker system, or top shelves that are out of reach of small children and animals. In the Arizona climate, garages tend to get quite hot, so be mindful of substances that might become dangerous when they reach high temperatures and would be better stored inside.
For more information about living in your ideal home, contact us any time! We would love to answer your questions about increasing your home's value or finding your ideal property in Granbury Texas.