4 Things to Look for in a Lake Home Inspection
Posted by Vickie Davies on Wednesday, December 30, 2020 at 8:15 AM
By Vickie Davies / December 30, 2020
Comment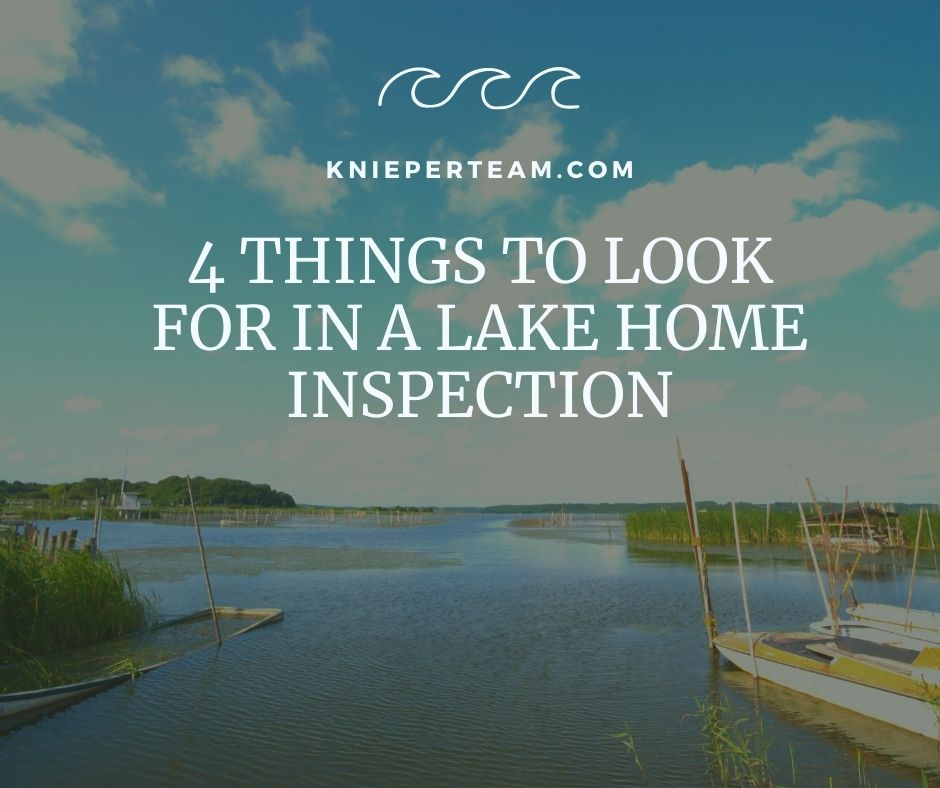 Owning a lakefront home can be such an exciting adventure. Whether you're in the Ozarks, the Great Lakes of Michigan, or Lake Granbury Texas, there is a surplus of opportunities to live on a luxurious lake with stunning views. That said, it is especially important to conduct a home inspection on such property to detect what types of repairs may need to be made. Here are just a few areas to look for when having an inspection done on your potential new lakefront house.
Foundation
The foundation is the building block of any good home. If you have a solid foundation, you can be set for many years; if the foundation is poor, it could be the breaking point of an otherwise potentially great home. As homes age, more and more issues arise, including with the foundation. If the lake home you're thinking about buying has been around for many years, it is even more crucial to have a professional look to see if its foundation is strong.
Water damage
One area that can affect not only the foundation of a home but other areas as well is the amount of water damage in the home. Whether it's soft ground that has been touched repeatedly by the water or the growing mold throughout the house and behind the walls, water can do a number of damaging things to any home but especially a lake home.
You can check the house yourself for leaks in the ceiling, dampening walls, sloping floors, the like. However, a professional may be able to find areas you weren't able to that, while not an issue currently, could very well become one in a few years' time.
Related: 5 Reasons to Make a Move Right Now
Noxious gas
One area that can easily be overlooked relates to the deadly gases throughout the home. One example is radon, an odorless, tasteless, invisible gas that is radioactive and quite dangerous. Be sure to ask the seller if they have already tested for radon even before conducting a home inspection and make sure you see the results of that test. This will save you much in the way of expense, as well as make your future in the home a happy and healthy one.
Boat lifts
A nice thing about living in a lakefront home is the ability to have a boat that can easily sail out onto the water from your house. Needless to say, it's important to have an inspector take a look at any boat lifts that may have been built at the property you're looking to buy to make sure they are safe to operate. Some boat lifts rely heavily on electricity, and the source of the electricity will surely be an additional area to investigate.
No matter which lake home you buy, taking the extra time to have an inspection done will save you heartache in the future. Don't simply settle because your desire to own such a home is so strong. Be wary, stay away from homes with structural integrity issues, and purchase the right home that will last you for years to come.
Start your lake home search here today. We love the Lake Granbury area and specialize in buying and selling lakefront and waterfront homes. Contact us today!