3 Things You Should Be Doing to Sell Your Home in 2021
Posted by Vickie Davies on Thursday, January 21, 2021 at 8:14 AM
By Vickie Davies / January 21, 2021
Comment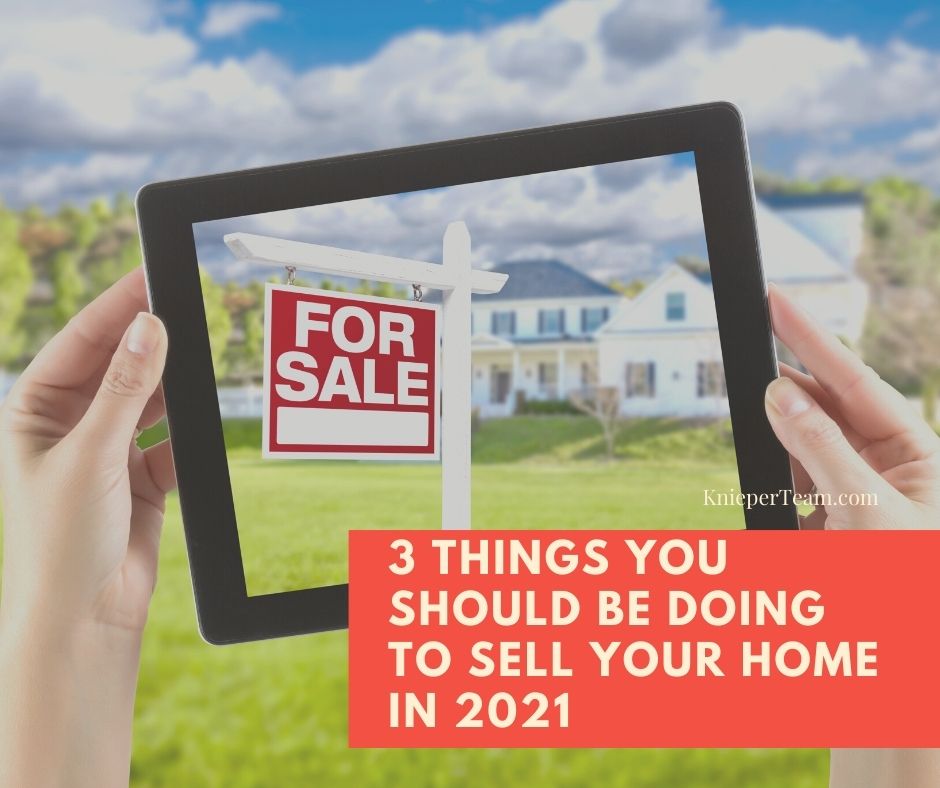 The housing market is an interesting animal all across the country. In some places, people are creating a mass exodus from major metro areas while in others the real estate market is so hot that there's a lack of inventory, which increases prices exponentially. However, the Grandbury Texas real estate market is remaining quite stable even though it's a hot market right now. Homes don't stay on the market too long but that's no reason to not prepare your home for a fast and efficient sale. While anyone can stick a for sale sign in the yard and slap the listing on the multiple listing service, you may not be getting the most from the sale of your house that you could if you do a few things to prepare your property.
If you're looking to sell your home in 2021, here are three things you should be doing in order to get the best and highest offer for your home.
Instagram-Worthy Properties
Now is the time to be well versed on social media. Virtual tours, online photos, and no contact listings are what is selling homes right now. People are relocating all across the country and in many cases unable to view a home in person. This is where virtual tours and online photos are so valuable.
Magazines and newspapers are no longer the best way to show off a home. Facebook, Instagram, and even Pinterest with vibrant photos and virtual tours are some of the best ways to get a home in front of the right buyer.
Vertical listings display the best on mobile phones and you need to make each space in the home visually appealing for a wide variety of potential buyers. Items like striking home decor, accent colors, unique lighting, and the use of plants and greenery create a more eye-catching background. A lot of plants can actually liven up a room and because a lot of us are spending more time indoors, they can create a living feeling to the space. It also implies that the home gets a lot of natural light, something that's very appealing to buyers.
Home Office
This has become one of the predominant features in many homes that buyers are looking for. Just about every home in America right now needs a home office in some form or fashion. With more of us working from home we need that private space to utilize and conduct business, step away from family life and create a more professional ambiance, and by creating this high-value feature that nearly every buyer will need, your listing will tend to stand out.
We've noticed that buyers love seeing that there is a dedicated home office area ready to go. This is definitely something that you should consider creating even if it's using a guest room, the landing at the top of the stairs, or even an outbuilding ideal for a home office.
More: 6 Tips on Creating the Perfect Home Office
Price
Price is still the number one factor to get a home sold. You can't increase the price if you don't have the features to back it up. Even though most of the country is experiencing a seller's market right now, it doesn't mean that you can overprice the home. Buyers still need to see the value and smart sellers let the buyers create the market. You want to find a fair price that will create interest and bring in the most buyers while not leaving any money on the table. Because interest rates are so low, sellers may be able to go a little bit higher on their bid in a counteroffer. But, get too greedy, and you may find yourself sitting on the market for longer than you have to.
More Tip: How to Prep Your House for a 2021 Sale
Print home is a delicate and tricky job. It's important to have a real estate agent that is very familiar with micro-markets in different neighborhoods, what's selling in your area, and how to compete with the closest similar property.
If you're thinking about selling in 2021, contact us at any time. We love to provide information on what your home could currently be worth and provide tips and suggestions on how to market and get your home in front of his many buyers as possible.