16 Tips to Prepare for Your Home Inspection as a Seller
Posted by Vickie Davies on Wednesday, March 3, 2021 at 1:47 PM
By Vickie Davies / March 3, 2021
Comment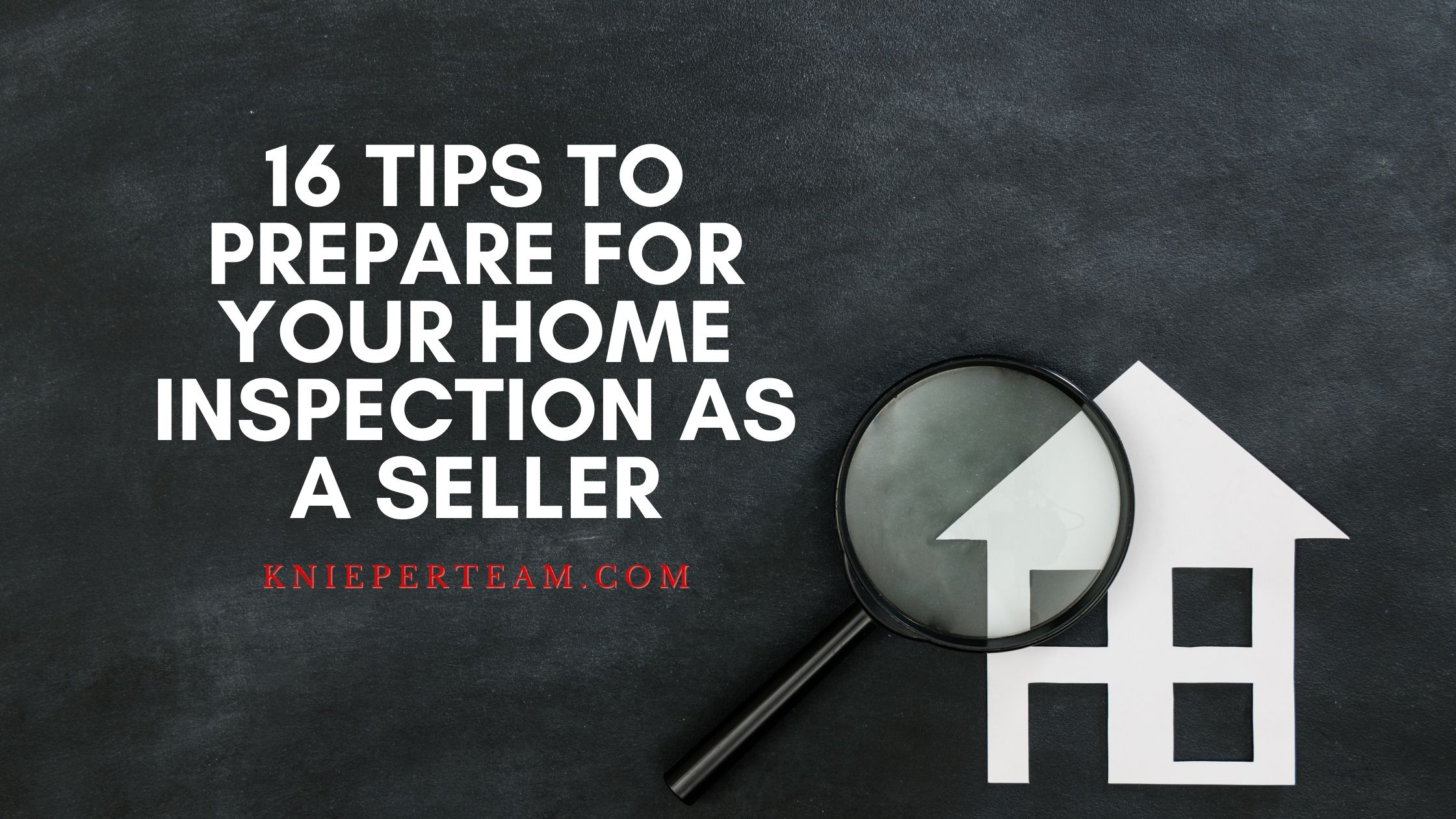 Did you know that according to a study conducted by the National Association of Realtors (NAR) and the American Society of Home Inspectors (also known as ASHI) found that a home inspector evaluates four out of every five homes that are sold and 84% of buyers request a home inspection?
You want to make sure that your house is "dressed for success" and it's rather easy to accomplish. If your home isn't yet on the market then hire an inspector to evaluate the situation and if there are any issues that need to be addressed. Here are some tips to spruce up your home for those buyers!
1. Repair minor outside problems such as loose steps, gutters that are disconnected, and check for rotted trim.
2. Check for any other outside items that might look neglected.
3. Check the roof and make sure there are no missing or loose shingles.
4. If you have a chimney be sure to check for any loose materials (be sure to check your vents as well!)
5. Have you neglected to give your a/c and heat system a check-up? Now is the time to make sure you give it a check-up to make sure it's properly serviced.
6. Be sure to check other mechanical systems inside your house such as plumbing, electrical, leaky toilets, drippy faucets, and make sure all electrical outlets work!
7. If you have any problem that might seem "minor" to you now is the time to fix it.
8. Make sure the bathroom fan is working properly.
9. Make sure all light fixtures work (that includes making sure that the light bulbs are replaced).
10. Check windows and make sure they are not leaking or have cracks in them.
11. Make sure your gutters are clean and free of any problems.
12. Clean out the basement and attic crawl space.
13. Check the toilets and be sure they are secured to the floor.
14. If your house is vacant please make sure all utilities are turned on.
15. If there is any rotting wood making contact with the house remove it so that it will not touch the home.
16. Missing or damaged window screens? Make sure that you replace them!
When the home inspector arrives at the house don't follow them around. That can give off the impression that you are hiding an issue.
A pre-inspection is also a great idea for sellers that want to assure their buyers they have done all the work necessary to present a well-maintained home. While this isn't mandatory, it can be something to consider.
For more information on preparing your Granbury home for sale, contact our office at any time.
What is your home currently worth?