10 Inexpensive Ways to Boost Your Curb Appeal
Posted by Vickie Davies on Thursday, September 17, 2020 at 10:26 AM
By Vickie Davies / September 17, 2020
Comment
Curb appeal needs to be a priority when listing your home because it's usually the first thing a potential buyer will see. Whether they are driving by or looking at a picture online or on the flyer, the outside of your house should not only be amazing but draw buyers into seeing more. Here are 10 inexpensive ways to boost your curb appeal.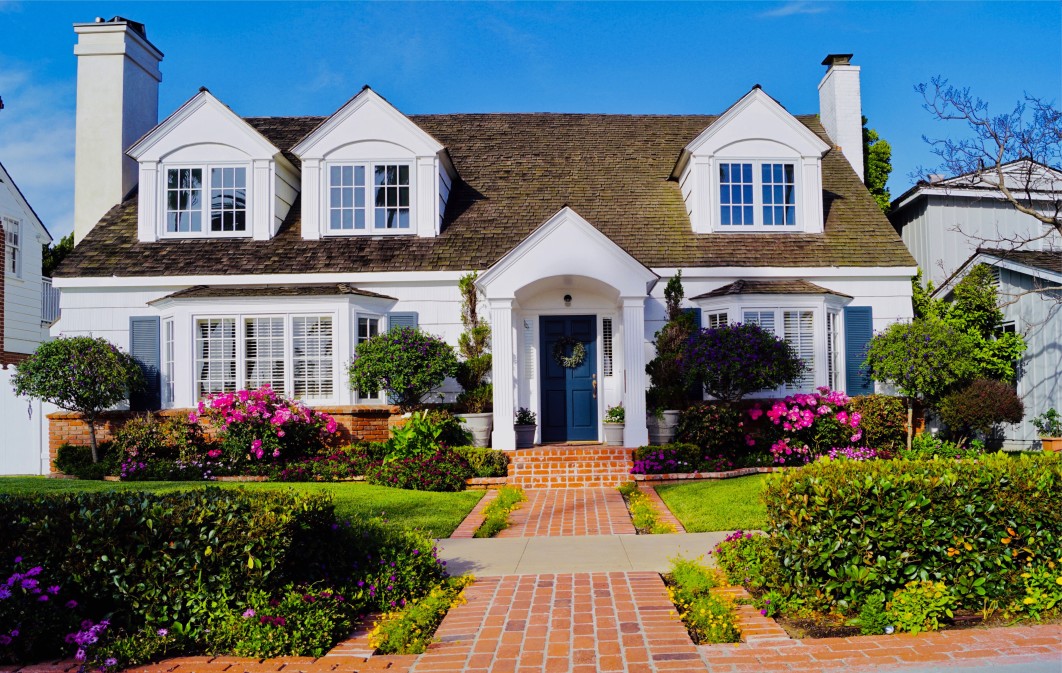 #1. Wash the exterior of your home.
Cleaning the outside of your house is both inexpensive and effective. They can brighten up the colors and possibly eliminate the need for a fresh coat of paint.
#2. Pressure wash sidewalks and driveways.
More than simply brushing off dirt and grime, by pressure washing you can get between the grout lines, brighten up driveways, and clear sidewalks.
#3. Focus on the front door.
The front door is the entryway to your home so make it a focal point by giving it a fresh coat of paint that contrasts nicely with the house color. Consider updating the hardware or giving it a new kickplate.
#4. Create a welcoming entrance.
A seasonal wreath or potted plants are inexpensive ways to add beautiful accents to the entryway. However, don't crowd the area too much because buyers will usually be standing on the porch or the entryway as their agent gets the key so you want to make sure there's enough room for everyone to be near the front door.
#5. Clean the windows.
Windows can get forgotten about so it's important to wash the windows allowing more sunlight inside and cleaning windowsills, trims, and shutters will bring a brightness to the entire house.
#6. Clean the gutters.
You want to make sure that water is flowing away from the house so if your gutters have been cleaned and several years it's time to put some effort into freeing those gutters.
#7. Use mulch.
Putting down fresh soil or mulch can give your landscape a uniform and fresh look. Yes, it's a little bit expensive depending on how much you need, but just a thin layer will create a unique and dramatic look to the outside of the house.
Related: Fertil-Mulch is a great option for landscaping
#8. Replace old, broken, or outdated items.
If you can no longer see the house numbers that may be time to replace them or paint them. Consider beautiful lighted torches for the walkway, replace or repaint the mailbox and add ornamental touches to flowerbeds.
#9. Use contrasting flower colors.
Flowers can provide that pop of color making the yard seem more luxurious. Shrubs and plants can serve as a natural fence and create more privacy but when using flowers make sure you use all of one color so that the house doesn't look messy or too busy.
#10. Keep the lawn mowed.
This is obvious but a lot of times sellers can get lax on landscaping especially if the home is been on the market for several weeks or months. Keep your lawn trimmed, mowed, and give it a boost of nitrogen to freshen up the dark green color.
We'd love to offer in-person tips for setting up your home to attract the right buyer. Give us a call or find out what your home is worth below.
Knieper Team offers expert Granbury Texas real estate representation for buyers and sellers
What Is Your Granbury Area Home Worth?