Whitney Knieper
Broker Associate | Office & Contract Manager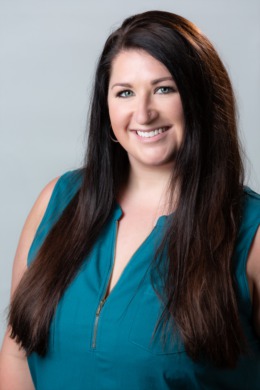 Whitney Knieper, daughter of owner / broker Pam Knieper, is a Broker Associate and the office & contract manager within Knieper Realty. The team looks to her as a source of real estate knowledge, and she prides herself in being in the know about new contracts, changes to forms, and changes in rules and regulations, as well as the ins and out of Texas real estate contracts.
Since becoming a member of the Granbury Association of Realtors many years ago, Whitney has become highly involved within the association. Whitney is the 2023 President of the association and the 2022 President-Elect. She was a Director on the Board of Directors from 2019-2021. She has won the Granbury Association of Realtors® Most Spirited Award (2018) and Volunteer of the Year Award (2021).
During the last several years, Whitney has been an integral part of several committees within the association. She has been the chairperson of the Public Relations Committee, the Membership Committee, MLS Committee, TREPAC Committee, and Special Events Committee. During her tenure as chair of the PR Committee, Whitney spearheaded the "GoLOCAL" Campaign to encourage and support the use local Realtors® and affiliates within Hood and Somervell Counties. The Campaign was a blasted to the community via print and online media, showing the benefits of using someone local due to the uniqueness of our great community.

Whitney has sat on the GAR Finance Committee for 5+ years, the PR Committee for 6+ years, the membership Committee for 5+ years, Special Events Committee for 5+ years, and Governmental Affairs Committee for 4+ years. During her time as President-Elect (2022) and President (2023), she will serve on all the committees in addition to those she will be the chairperson for.
A graduate of Granbury High School, she was very active within the school and community during her childhood. Whitney was president and secretary of the debate team, a varsity cheerleader, a member of the student council, and many other organizations. After high school, Whitney attended Texas Christian University where she graduated with a Bachelor of Science degree from the Schieffer School of Journalism in advertising and public relations with a minor in business. At TCU she was involved in many clubs and organizations. She was a founding member of the Zeta Chi chapter of Gamma Phi Beta sorority, a member of the Women's Intercollegiate Lacrosse Team, The Real Estate Club, TCU CEO, PRSSA, AD Club, Connections, and much more. While in school, she worked as concierge and specialist at the University Park Village Apple Store in Fort Worth.
Whitney is a vital member of The Knieper Team, and she continues to enjoy working with family and the team!